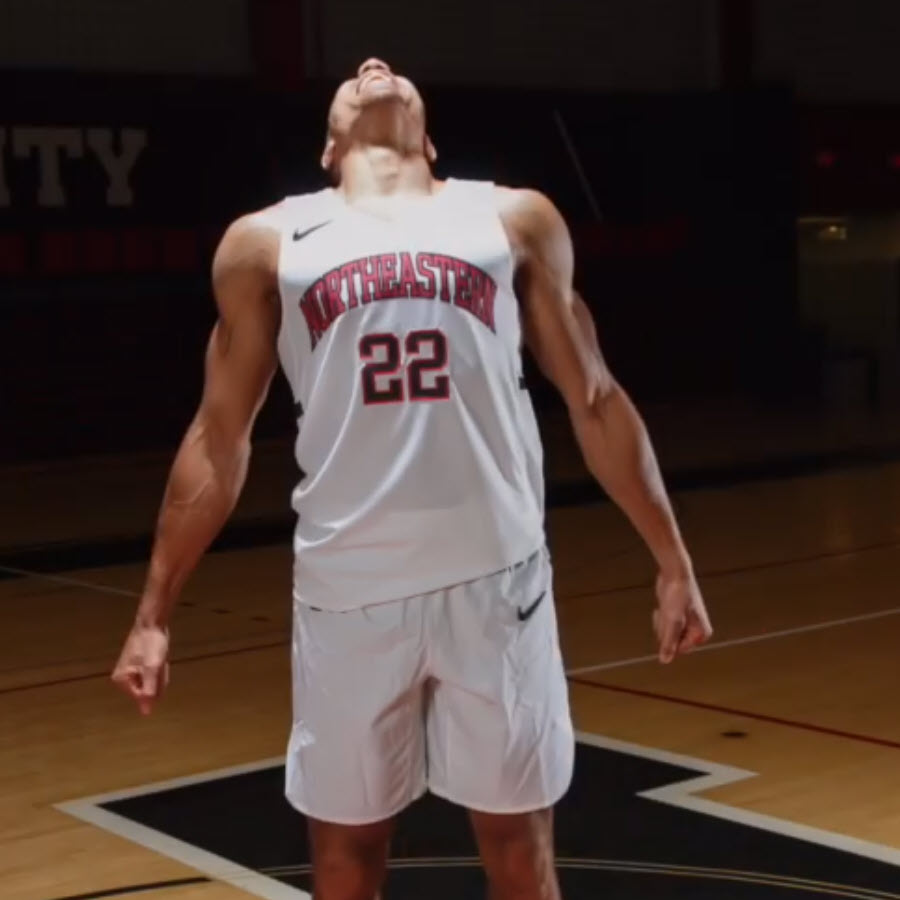 Donnell Gresham, a 6-2 guard from St. Paul, Minnesota, will join the Georgia Bulldogs as a graduate transfer for the 2019-20 season, head coach Tom Crean announced on Thursday. Gresham will do so after graduating from Northeastern, where he helped lead the Huskies to an NCAA Tournament bid last season.
"I love Donnell's toughness," Crean said. "He's a very efficient player who moves well without the ball, which was a huge attribute to us. He shoots it extremely well from both the floor and the line, and we think he can get even better there. There are a lot of virtues to his game that can get expanded in a years time. What I love about him is he's won, he's mature, he's been to the tournament and he's been in a very good coaching and school environment. What we need him to do is come in, continue to expand his game and build on his confidence."
Gresham started 69 of 90 games played at Northeastern, including 59 of 67 contests during the 2017-18 and 2018-19 campaigns. Northeastern was a combined 46-21 over the past two seasons and went 28-8 in Colonial Athletic Association (CAA) action during that span. The Huskies won the 2018 CAA regular-season title and the 2019 CAA Tournament crown.
All told, Gresham scored 733 points, grabbed 364 rebounds, delivered 195 assists and collected 75 steals at Northeastern. He recorded 29 double-digit scoring performances and a trio of double-doubles, two combining points and rebounds and one featuring points and assists.
Gresham started 33 of 34 games as a redshirt junior last season for the Huskies, who finished 23-11 overall and lost to Kansas in the round of 64 of "March Madness." On the season, he averaged 9.7 points, 4.9 rebounds, 3.1 assists and 1.1 steals per game. He connected on 41.0 percent from the floor, 37.9 percent from 3-point range and 81.6 percent from the line.
As a junior, Gresham contributed 9.1 points, 4.5 boards, 1.9 assists and 0.8 steals per game as Northeastern went 23-10. He started the first four games in 2016-17 and was averaging 8.3 points before suffering a season-ending hand injury that resulted in a redshirt.
Gresham joins a highly touted group of recruits ranked among the nation's top-10 classes. Previously, Georgia signed five of the nation's top-100 prep prospects in the Class of 2019: Anthony Edwards, who is ranked No. 1 or No. 2 by virtually every scouting service; Christian Brown, who is listed at No. 60 nationally by ESPN.com; Jaykwon Walton, who is rated No. 67 by ESPN.com; Sahvir Wheeler, who is listed at No. 76 by ESPN.com; and Toumani Camara, a who has been tabbed No. 96 by ESPN.com and the 247Sports.com composite rankings.