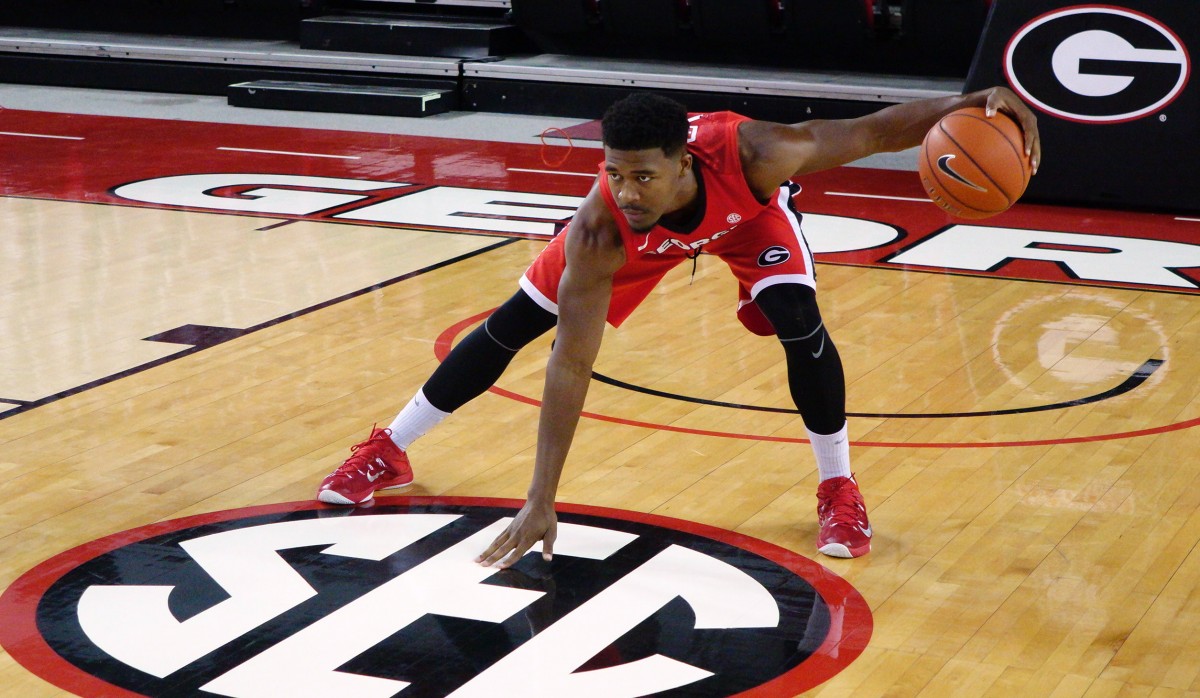 [su_spacer size="20″] Game times for the Georgia Bulldogs' non-conference schedule for the 2015-16 season were set Wednesday after the SEC office announced network television selections for men's basketball.
[su_spacer size="40″] Georgia has non-league appearances on ESPN2, ESPNU, the SEC Network and Fox Sports 1. All told, 25 regular-season games will be televised nationally.
[su_spacer size="40″] The Bulldogs will appear on the SEC Network four times in December. Games against Kansas State on Dec. 4 and Winthrop on Dec. 8 both will begin at 7 p.m., while matchups versus Georgia Tech on Dec. 19 and Clemson on Dec. 22 will start at noon and 6 p.m., respectively.
[su_spacer size="40″] Georgia's trip to Seton Hall on Nov. 28 will air on Fox Sports 1 at 7:30 p.m.
[su_spacer size="40″] Previously announced TV information included an ESPNU date with High Point on Nov. 25 at 5 p.m. and an ESPN2 telecast at Baylor on Jan. 30 at 6 p.m. as part of the Big 12/SEC Challenge.
[su_spacer size="40″] Four regular-season games and an exhibition will air on SEC Network +, all tipping off at 7 p.m. Those contests include Chattanooga on Nov. 13, Murray State on Nov. 20, Oakland on Dec. 1 and Robert Morris on Dec. 29, as well as a Nov. 6 exhibition versus Armstrong Atlantic. SEC Network + is an HD-quality production available via
espn3.com
and watchespn.
[su_spacer size="40″] In addition, there were alterations to the game times of two SEC outings. Tip time for Georgia's matchup with Missouri on Jan. 6 has been changed to 6:30 p.m. The regular-season finale on March 5 against Alabama will begin at 4 p.m.
[su_spacer size="40″] The Bulldogs are coming off back-to-back 20-win campaigns for just the third time in the program's 107 seasons of competition. Georgia returns three starters and nine letterwinners from a year ago when the Bulldogs finished 21-12 overall and 11-7 (t-3rd) in the SEC. Georgia earned an at-large bid to the NCAA Tournament before falling to Michigan State, an eventual Final Four participant, in the Bulldogs' initial outing of the tourney.
[su_spacer size="40″] Seniors Kenny Gaines and Charles Mann averaged 11.7 and 11.2 points per game, respectively, last season and headline Georgia's returning starters. Mann became UGA's 45th 1,000-point scorer in the regular-season final at Auburn, while Gaines enters his finale season in Athens just 110 points shy of that milestone. The Bulldogs' third "returning starter" is actually two players. Juwan Parker started the first 14 games of the season before being sidelined with an Achilles injury. J.J. Frazier started 13 contests thereafter.
[su_spacer size="40″] Season ticket packages, which are $270 for fans and $135 for UGA faculty and staff, are on sale now and can be ordered online at
georgiadogs.com
or by calling the UGA ticket office at 1-877-542-1231 on Monday-Friday between 8:30 a.m. and 4:30 p.m.
[su_spacer size="60″]