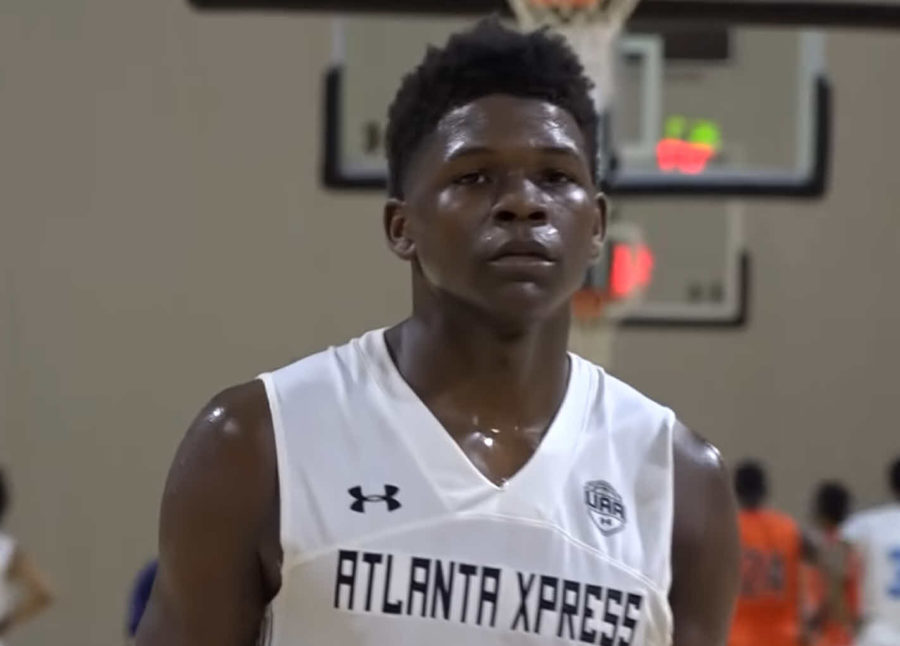 Tom Crean and his assistant coaches reeled in one of the best recruiting classes in the history of UGA basketball. The Bulldogs finished at No. 8 in the class of 2019 recruiting rankings.

With the departure of Nicolas Claxon to the NBA and three players who decided to transfer out of the program, the Bulldogs will only return five players this upcoming season: seniors Tyree Crump and Jordan Harris, junior Rayshaun Hammonds, and sophomores Tye Fagan and Amanze Ngumezi.

Although UGA lost some pieces, Bulldogs supporters are excited for the potential of this incoming bunch. With that being said, let's meet the seven new faces of the UGA basketball team.

Christian Brown

Behind Anthony Edwards, Christian Brown is the second highest ranked player in UGA's 2019 recruiting class.

Brown, a 6-foot-6, 205-pound four-star prospect, played his high school basketball at Oak Hill Academy in Mouth of Wilson, Virginia but is originally from Columbia, South Carolina.

He plays the small forward position and is most dangerous on the court in transition where he can exploit his athleticism.
Crean shared his thoughts on the current game of Brown. "I think he is going to be a guy that can do a lot of different things. He's getting bigger, taller, and his game is improving. He's got a lot of untapped talent, fight, and aggressiveness that we just got to help become more fundamentally sound and efficient."

Currently, Brown has the length, athleticism, and rebounding ability to be effective in the SEC. As he continues to get stronger, he will become a better finisher around the rim.

The coaching staff's goal for Brown should be to improve his ball handling, perimeter shooting, and turn him into an elite defender.
If the coaching staff can develop Brown, he certainly has the potential to be an NBA player in a few years.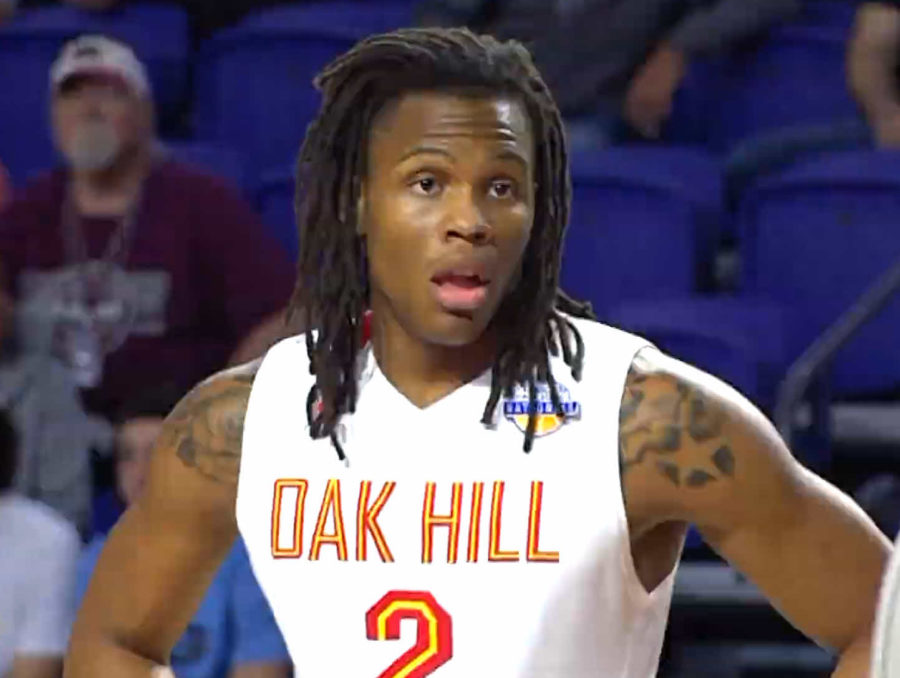 Toumani Camara
One of the most intriguing prospects in UGA's 2019 recruiting class is Toumani Camara. The 6-foot-6, 190-pound small forward is a four-star prospect.
Camara is originally from Belgium but played high school basketball at Chaminade-Madonna Prep in Hollywood, Florida.
He fits into Crean's vision of bringing in players who are not solely designated to one position.
Crean found something rare in Camara that is difficult to discern when evaluating prospects. "He (Camara) has a real desire to compete. I think that is hardest to judge in recruiting. Not just who likes to play and win but who loves to compete enough that they hate to lose."

With a loaded roster of forwards, Camara will be fighting for minutes in his freshman season, but he could be an All-SEC type of player in the future for the Bulldogs.
Although, he could make a splash in his freshman season, I would expect Camara to be solid for the Bulldogs in his freshman season but breakout later on. If he continues to improve his shot and get stronger, then he will develop into an impactful player.

Anthony Edwards

The leader of UGA's 2019 recruiting class is the No. 2 player in the country, Anthony Edwards.

The 6-foot-5, 215-pound guard from Atlanta, Georgia will most likely be with the Bulldogs for one season before leaving for the NBA Draft.

Evan Daniels is a recruiting analyst at 247sports.com and has tracked Edwards' recruitment as closely as anyone. He shared his analysis of Edwards' capabilities on the court.
"He (Edwards) has a sturdy build, good length and explosive athleticism. All the physical gifts are there. An aggressive scorer that operates well in ball screen situations, he's able to break down defenders off the bounce and is a very good finisher at the rim. He's also a good passer with impressive vision. Has become a good shooter from distance (45-percent from 3 in his final summer). He has good shot mechanics, is a good shooter on the catch or move, and is also equipped to pull-up rom mid-range and make shots. Defensively has all the tools, but it's an area for improvement because he often times loses focus. Staying dialed in at all times and his shot selection are other areas for improvement. Edwards is most effective when he has the ball in his hands, and that's why we like the comparison to James Harden. Edwards is tracking as the potential No. 1 overall pick in the 2020 NBA Draft."
There is no doubt that Edwards will provide immediate positive contributions to the Bulldogs this season. If he can elevate the play of his teammates, then this team will have the opportunity to be a special group.
He will be the center of attention for many defenses and this will free up Hammonds to potentially have a huge junior season.

When Edwards runs the point, he will alleviate the pressure of UGA's backcourt that had trouble taking care of the ball a season ago.
Crump is the player that I could see benefiting the most from playing alongside Edwards. Crump is a streaky three-point shooter but his percentage decreased in his junior season due to trying to create his own looks from the perimeter. With Edwards in the backcourt, Crump should get more open looks from beyond the arc.

Edwards is now the face of UGA basketball and will try to get the Bulldogs back to the NCAA Tournament for the first time since 2015.

Donnell Gresham
Currently, Donnell Gresham is the only transfer coming to play for the Bulldogs in the 2019-20 season. The 6-foot-1, 203-pound, graduate-transfer point guard from Northeastern has one year of eligibility left.

Last season, he averaged 9.7 points, 4.9 rebounds, and 3.1 assists per game. Also, he shot 37.9% from the three-point line and made 55 triples.

Gresham fills in a major gap on UGA's roster. In the last couple seasons, UGA has lacked an experienced playmaker point guard who can take care of the basketball. He should make an immediate impact for the Bulldogs and could potentially be the starting point guard on opening night.
One of the reasons why Gresham could bring forth quality contributions immediately is because of his 2.44 assist to turnover ratio last season. The Bulldogs turned the ball over more than any other team in the SEC and had a negative 0.84 assist to turnover ratio.
With the Bulldogs having six scholarship freshmen on the roster, it will help to have an experienced new face in Gresham. He should help UGA take care of the basketball better than a season ago and create open looks for his teammates on the offensive end.
Rodney Howard
Listed at 6-foot-10, 230-pounds, Rodney Howard could be one of the hidden gems in this year's recruiting class. The three-star center comes from Legacy Early College, the same high school that Claxton attended.

Assistant coach of Legacy Early College, Demetrius Sullivan, joined me to share what Howard brings to the table for the Bulldogs.
Sullivan said that Howard has the potential and tools to one day be a professional. "Howard's 6-foot-10 with a soft touch around the rim, rebounds the ball very well, and is a lot stronger than he appears. He's a great passer out of the post and when he needs to, can run the floor like a wing player."

As for what Howard is currently sharpening, Sullivan told me that Howard has "worked really hard at developing a back-to-the-basket game to go along with a face-up game."

One of the reasons why Bulldogs fans should be excited about Howard is that he has picked up the game quickly and only been playing organized basketball for four years. Sullivan added that "Howard is a great talent but still a bit raw". While under the development of Crean and the rest of the coaching staff, Howard could be an All-SEC caliber of player in the future if he reaches his full potential.

Sullivan envisions a bright future for Howard and could see him making an immediate impact for the Bulldogs. "With the next level strength and conditioning, I see him really becoming a better shot blocker. He's a tough player who doesn't back down from anyone, a presence I feel this UGA team will need in the trenches of SEC play."

Howard fills in a position of need after Claxton's departure for the NBA and should get solid minutes in the frontcourt in his freshman season.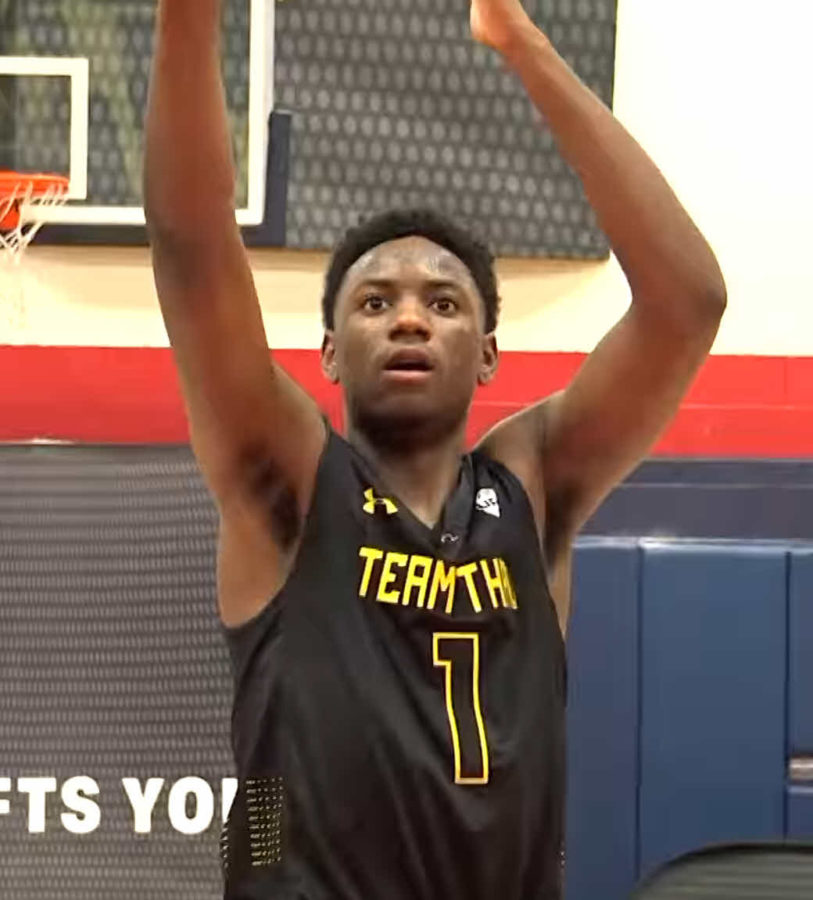 Jaykwon Walton

The first pledged commit in this UGA recruiting class is four-star prospect, Jaykwon Walton.

The 6-foot-6, 195-pound combo guard from Montgomery, Alabama led his high school to the state championship in his senior season.

In describing what Walton brings to the Bulldogs, Crean said "there was no question he (Walton) would be a tremendous fit. He can shoot the ball with range. He's got good length, very good athleticism, and very good at making plays around the baseline. He wants to win and compete. He brings tremendous upside for us and that shooting is something that we are going to need right away."

On what he can improve on, Crean added that Walton "needs to get stronger, better defensively and moving without the ball."

Walton can play various positions in the backcourt. He will most likely be slotted as a shooting guard or small forward in the lineup.

Sahvir Wheeler

The 5-foot-8, 175-pound point guard from Houston, Texas could be implemented immediately into the starting lineup in his freshman season depending on how he acclimates to Crean's system over the summer.

Sahvir Wheeler is ranked No. 93 in the class of 2019. He is a quick, crafty left hander that draws a lot of comparisons to former UGA guard JJ Frazier. Wheeler is a playmaker and will be a catalyst for the Bulldogs' offense.

The major difference between the games of Frazier and Wheeler going into their freshmen seasons at UGA is that Wheeler does a much better job of getting to the rim and facilitating to his teammates. However, when Frazier arrived at UGA, he was predominantly a three-point shooter and not much more than that.

Wheeler's arsenal on the offensive end is much wider than when Frazier came to UGA. With the help of the coaching staff, Wheeler's shot should continue to improve.

With there being plenty of openings on the roster, Wheeler will have the opportunity to make major contributions starting from day one in Athens.

Final Thoughts
Crean and his coaching staff are going to have their work cut out for them to get this team to be in the top half of the SEC. However, with one of the most talented rosters in the conference, there is certainly the possibility that the Bulldogs will get there.

If UGA gets a huge offseason jump from Ngumezi, then it will be in prime position to get into the Big Dance. The Bulldogs are going to need major contributions from Edwards, Hammonds, and one other player. The lineup will most likely fluctuate as the season goes, but the starting five players should be solidified by February.

This will be an exciting, fast, and high scoring group. If this team gels together, then the Bulldogs will make some noise and grab a few signature wins this upcoming season.

Note: All rankings are from 247Sports Composite's Class of 2019 Rankings