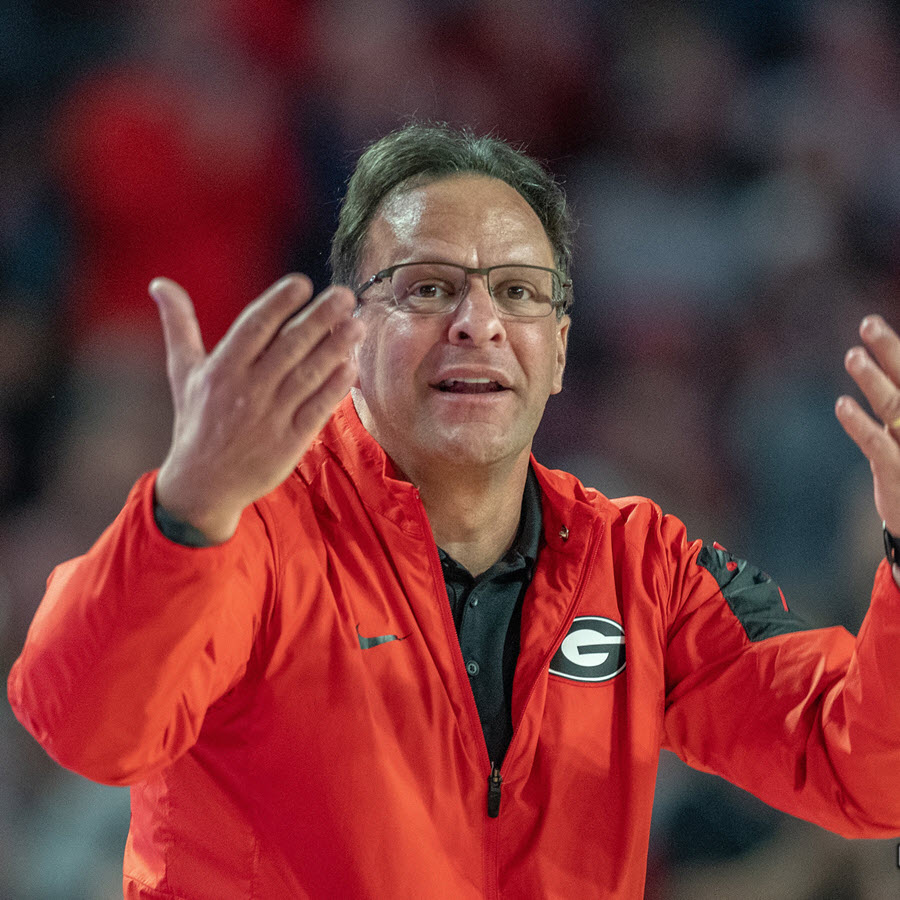 The Georgia Bulldogs host the South Carolina Gamecocks on Saturday at 1 pm.

Both teams enter this meeting at 10-10 on the season. After only beating four Division I teams in the non-conference, the Gamecocks strung together a great month of basketball in January. They are now 5-2 in league play and in fourth place in the SEC standings.

On the other side, the Bulldogs are 1-6 in league play but have played the toughest schedule in the conference thus far according to the NET Rankings. With a more manageable schedule upcoming, the Bulldogs could go on a winning streak but it starts with a win over South Carolina.

Let's discuss some players to watch, keys to victory, and my game prediction.
Players to Watch
Nicolas Claxton (Georgia)
Georgia's breakout player this season is without a doubt Nicolas Claxton. Listed at 6-11, 220 pounds, Claxton is averaging 12.9 points, 9.3 rebounds, and 2.9 blocks per game. Claxton leads the conference in rebounds and blocks.

He has proven to be one of the most versatile players in the SEC. His ability to handle the ball, cut, score inside, knock down three-pointers, rebound, and rim protect is just a short list of what all Claxton can do. Even though his skill set is still raw, he is a threat to score at all five positions on the floor.

In this game, Claxton needs to be great on both ends of the floor. He will be dealt with the task of guarding Chris Silva at times and he has to defend without fouling. Silva is one of the most physical players in the league and has done damage on the Bulldogs defense in the past.

Offensively, Claxton is going to have to find crafty ways to score inside. Silva is one of the hardest players to post up on in the SEC. Claxton may find some success by posting up but that is not what he does best. He will get high percentage buckets by using his length, quickness, and athleticism. Claxton fares best when he is in space and cutting to the rim.

He is going to need to have a productive day for the Bulldogs to grab a home win.
Teshaun Hightower (Georgia)
After scoring a season-high 18 points against Texas last Saturday, sophomore guard Teshaun Hightower was held scoreless against Arkansas earlier this week.

With the Bulldogs lacking consistent guard play this season, they need to get more production out of Hightower. At 6-4, the upside is there and he has shown flashes of the type of player that he can be. Whether it is facilitating, scoring inside or from the perimeter, the Bulldogs need to get Hightower more involved. He is currently averaging 7.8 points and 1.8 assists per game.

If he can take care of the ball and become more of a threat off of the bounce, it will help open up the offense for the team. Hightower has had games where he has been successful scoring by driving but sometimes he tries to do too much and it leads to a bad turnover. If he can utilize his quickness off the bounce and remain under control, he could find success in this game.

Although the Bulldogs need to get Hightower involved offensively, his efforts on the defensive end will be just as important in this game. He will be dealt with the task of defending South Carolina point guard Hassani Gravett. With Gravett being an effective operator for the Gamecock offense, it is essential that Hightower slows him down.
Chris Silva (South Carolina)
The senior forward for the Gamecocks is having another productive season. He is averaging 13.9 points and 7.1 rebounds per game.

What stands out the most about Silva is his ability to dominate the interior on both ends of the floor.

On the offensive end, Silva uses his frame and physicality to take control of the paint. One of the best qualities of Silva is his ability to get great post position. In doing so, he can utilize his body to initiate contact and get foul call or just score a bucket.

Silva, the reigning SEC Co-Defensive Player of the Year, is a great shot blocker and rebounder. If he can find a way to get the Bulldogs' big men in foul trouble and off the floor, then the Gamecocks have a great chance at picking up a road win.
Keys to Victory for Georgia
Three-point shooting
With South Carolina having a strong interior defense with Silva, Malik Kotsar, and Felipe Haase, the Bulldogs are going to have to have to knock down shots from beyond the arc to win this game.

Similar to the Texas game, Tyree Crump, Teshaun Hightower, and Turtle Jackson are all going to need to get in on the action.
Interior Defense
Normally this is not something that is an area of concern with this Georgia team because they usually do a great job of making it tough for teams to score inside.

However, the Bulldogs face Chris Silva, one of the best players in the SEC. The Bulldogs are going to have to absorb his physicality, draw charges, and defend without fouling. Slowing down Silva will be one of the biggest goals in Georgia's game plan.
If Silva is held under his season average, then the Bulldogs have a great chance at winning this game.
Wells' Prediction
The Bulldogs came down to earth after their record-setting performance in their victory over Texas and struggled offensively against Arkansas.

After getting shaken up with a shoulder injury in the Texas game, Rayshaun Hammonds was limited offensively in Georgia's last game. Coming off a few more days of recovery time, Hammonds should be healthier and more effective in this matchup.

Georgia will come out ready to play in this game and I expect the Bulldogs to get off to a hot start.

Tyree Crump and Hightower will have productive days offensively to keep the Bulldogs in this one.

Silva and A.J. Lawson will be the leading scorers for the Gamecocks to make this a back and forth game.

However, Claxton will be too much for the Gamecocks and make a pivotal play in the closing minutes to propel the Bulldogs to victory.

Season Prediction Record (Straight Up): 6-1

Prediction: Georgia 71, South Carolina 67