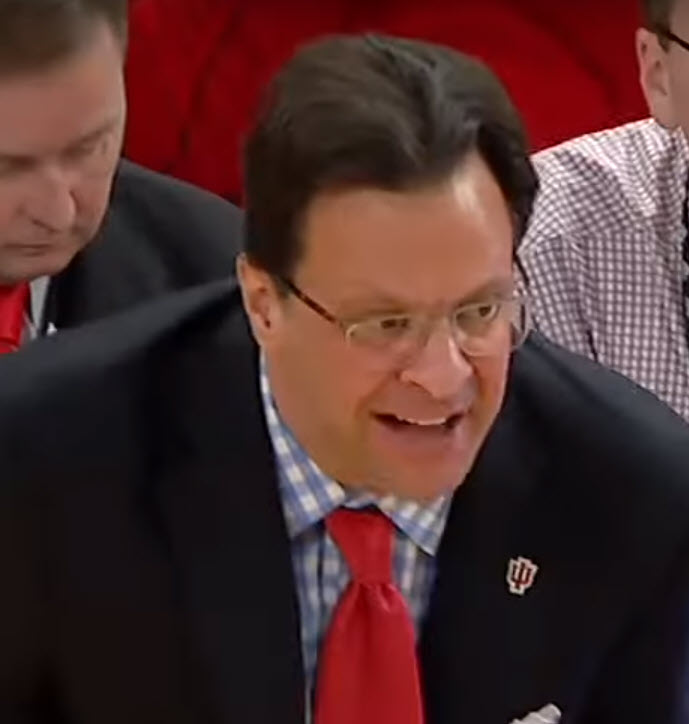 Georgia Basketball has a new face after letting Mark Fox go last weekend. Tom Crean has coached in the NCAA for nearly two decades. He's regularly led his basketball teams to national rankings and postseasons bids. Greg McGarity announced the hire Thursday night. 
Tom Crean is one of the most successful coaches in college basketball over the past two decades," McGarity said. "His teams have consistently been participants in postseason play, and his players have been extremely successful in the classroom. He's going to be a great fit for the University of Georgia. I'm extremely excited to have him leading Georgia Basketball into the future. And welcome his family into the Bulldog Nation."


While at Marquette and Indiana, Crean compiled a 356-231 record in 18 seasons. He coached at the two schools from 1999-2017. His teams reached postseason play during 13 of those campaigns. Nine of those were NCAA appearances and four NIT bids.


Crean led Marquette to the 2003 NCAA Final Four and reached four Sweet 16s at Marquette and Indiana. His teams ranked in the Associated Press and/or USA Today polls during 12 seasons. This includes top-10 finishes in 2003 and 2013.


Crean coached eight players who won All-America honors. All 52 seniors to play for him during his head coaching career earned a degree.


Most recently at Indiana, he inherited a program with one returning player, pending NCAA probation and scholarship restrictions. This was due to poor academic performances. From 2008-2017, he compiled a 165-135 record. Indiana was 28-66 in his first three seasons before going 138-69 in his final six years in Bloomington. He won a pair of Big Ten Championship in 2013 and 2016. Indiana ranked in each of those last six campaigns, including 11 weeks at No.1 during 2012-13.


Crean won Big Ten Coach of the Year in 2016. He was a finalist for Naismith National Coach of the Year honors in the same season. Three Hoosiers earned All-America honors under Crean. The three Hoosiers were, Kevin "Yogi" Ferrell (2016), Cody Zeller (2013), and Victor Oladipo (2013).


He served as head coach at Marquette from 1999-2008. Crean led the program to the 2003 Final Four and four more NCAA bids. Marquette participated in three NITs under Crean and reached the 2004 quarterfinals. The team obtained AP top-25 rankings during six of Crean's last seven seasons in Milwaukee, including final rankings of No. 9 in 2003, No. 12 in 2002, No. 20 in 2007, and No. 25 in 2008.


Crean received Conference USA Coach of the Year in 2002 and 2003. During that time Dwayne Wade earned Player of the Year honors in 2003 too. Three Marquette players earned All-America accolades under Crean– Wade (2002 & 2003), Travis Diener (2005) and Dominic James (2007).


He established his winning ways long before he became a head coach. In 10 seasons from 1989-99, Crean was a member of the staffs at Michigan State, Western Kentucky, and Pittsburgh. Those squads combined to win four regular-season and two conference tournament titles. They reached postseason play eight times, five NCAA and three NITs.  Before taking the job at Marquette, Crean helped Michigan State to a 33-5 finish and the Final Four in 1999.


I'm honored and humbled to join the University of Georgia family," Crean said. "I am sincerely grateful to President Morehead and Greg McGarity for an incredible opportunity. Make no mistake, this is a basketball program inside of a great university. That can compete for championships doing it the right way. We will work diligently. And with great energy to make everyone associated with the University of Georgia very proud of our efforts. We're going to need everyone in the Bulldog Nation to help us to create the energy and excitement. That will take Georgia to the highest levels of success."


Crean is a native of Mount Pleasant, Michigan. He graduated from Central Michigan from 1989. Crean's married to the former Joani Harbaugh, and they have three children– Megan (22), Riley (18), and Ainsley (12).