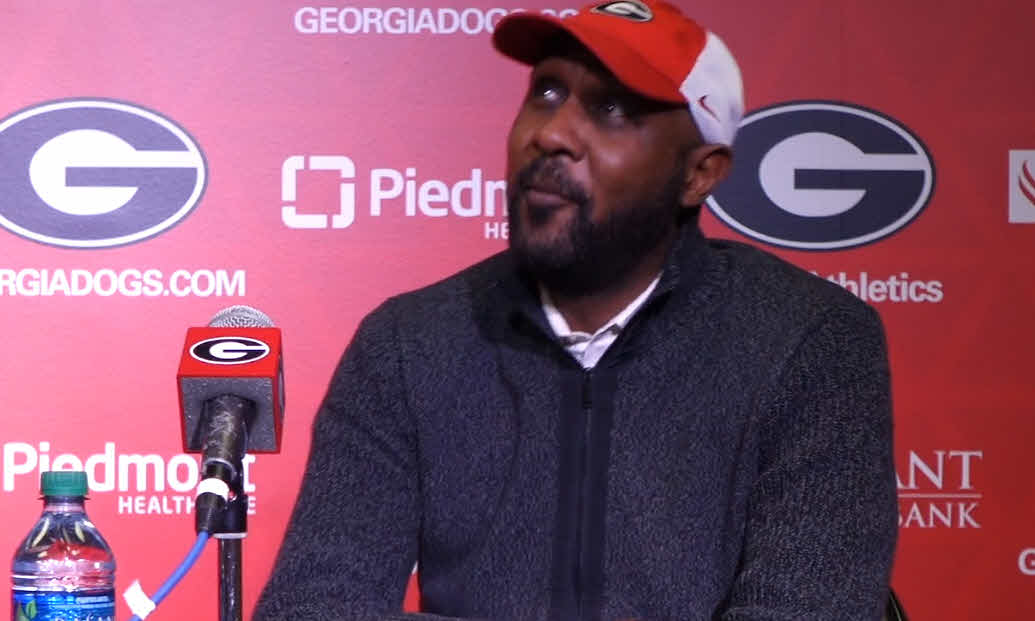 Rod Cole, who helped lead Georgia to the 1990 SEC Championship 30 seasons ago, has been selected as the Bulldogs' 2020 SEC Legend. The 14 Allstate SEC Basketball Legends from each league school will be honored at this week's league tournament at Bridgestone Arena in Nashville, Tenn.
Cole, a native of Conyers, Ga., was a standout at Rockdale County High School before joining the Bulldogs. He was a four-year starter at Georgia from 1987-91 and finished his career ranked No. 2 in assists (379) and No. 5 in steals (191) among the Bulldogs' all-time statistical leaders. Cole helped lead Georgia to its first-ever back-to-back NCAA Tournament bids in 1990 and 1991 and served as team captain as a senior.
Cole was a key component in Georgia's run to the 1990 SEC title. The Bulldogs started league play 3-3 that season but then won nine of their next 10 games en route to the title. Cole helped start that streak by hitting three free throws with four seconds left to force overtime in the Bulldogs' 94-92 upset of the 16th-ranked LSU Tigers in Baton Rouge.
This season marks the 22nd year of the SEC Basketball Legends program. Previous legends for the Bulldogs include Vern Flemin (1999), Alec Kessler (2000), Zippy Morocco (2001), Dominique Wilkins (2002), James Banks (2003), Lavon Mercer (2004), Ronnie Hogue (2005), Joe Ward (2006), Litterial Green (2007), Hugh Durham (2008), Shandon Anderson (2009), Tom Brennan (2010), Walter Daniels (2011), Willie Anderson (2012), Tim Bassett (2013), D.A. Layne (2014), Jacky Dorsey (2015), Jarvis Hayes (2016), Jimmy Pitts (2017), Chad Kessler (2018) and Jumaine Jones (2019).