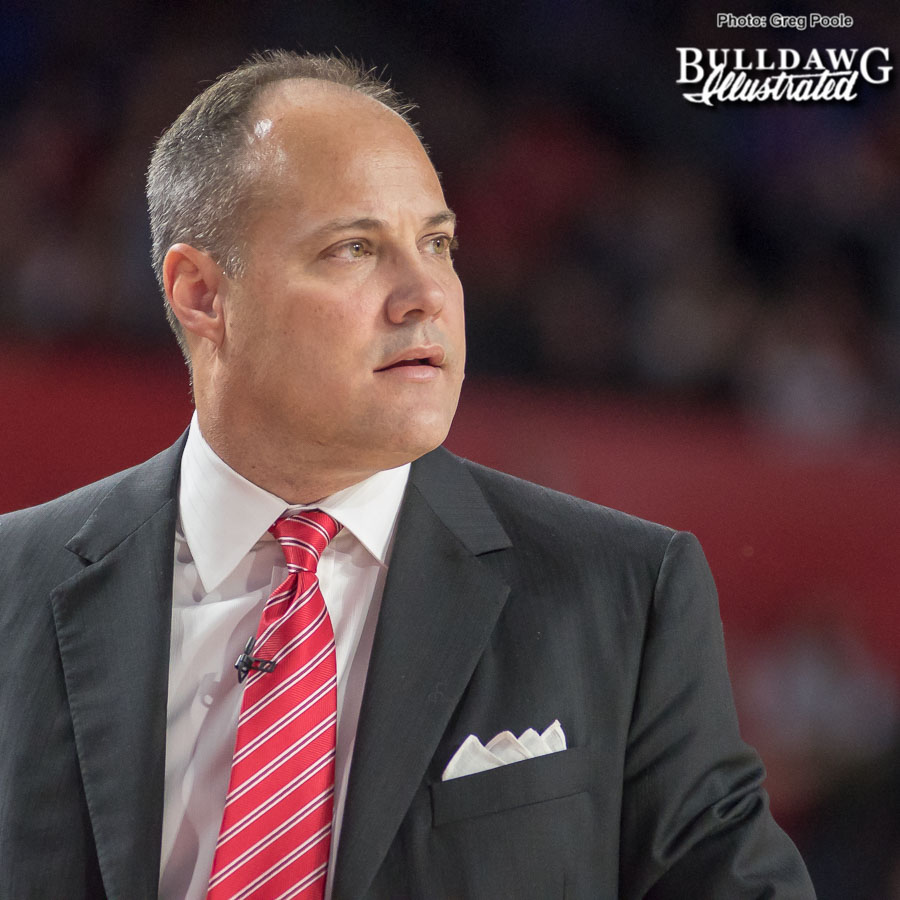 ATHENS, Ga. — Mark Fox will not return as the head coach of the University of Georgia men's basketball program, Greg McGarity, UGA's J. Reid Parker Director of Athletics, announced on Saturday.
Fox is in his ninth season at Georgia, with a record of 163-133. He led the Bulldogs to five postseason bids in his first eight years, the 2011 and 2015 NCAA Tournaments and the 2014, 2016 and 2017 NITs.
"Days like today are very difficult, especially when you are talking about someone like Mark Fox," McGarity said. "We have worked alongside each other for eight seasons, and I have the utmost respect for Mark, his staff, our student-athletes and the support staff. They have always represented the University of Georgia in a professional manner. I know I speak for all Bulldogs to say 'thank you' to Mark and Cindy for the time and effort they have devoted to the University of Georgia.
"In the end, I felt like we have not reached our full potential as a basketball program. I really thought we were on the way to turning the corner this year. We just did not achieve the level of success as a program that I believe we should at the University of Georgia.
"We will move forward to search for a new head coach. It will be a national search in scope, and we will move as quickly as possible."
"For the past nine years, we have had the good fortune to coach some terrific young men," Fox said. "This chapter has closed, and I am grateful to the many who have helped us along the way but especially to the young men who wore the red and black. We've been able to reach a couple of NCAA Tournaments, a couple more NITs and graduate our players. Hopefully, our time here can be the groundwork for more success."