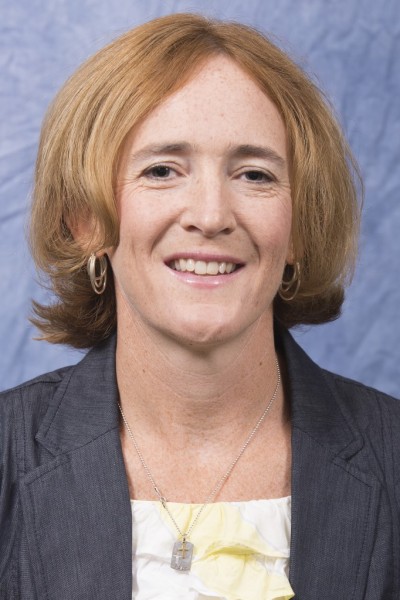 [su_spacer size="20″] Karen Lange, who has more than two decades of playing and coaching experience at college basketball's highest levels, has been named associate head coach for the Georgia Lady Bulldogs, head coach Joni Crenshaw announced on Friday.
[su_spacer size="40″] "I am extremely excited that Karen has chosen to join our staff," Crenshaw said. "She is an excellent coach who brings over 20 years of playing and coaching experience, including time as a head coach, to our program. Karen has the ability to teach, motivate and challenge our players to excel at the highest level in the classroom and on the floor. More importantly, she shares the same values that we hold dear to us at Georgia. I have no doubt that she will do an excellent job in all facets while representing the university in a first-class manner. I am all smiles about this hire!!"
[su_spacer size="40″] Lange comes to Athens following four seasons at Charlotte, the last two as associate head coach. In addition, she served as an assistant coach at Virginia Tech for seven seasons from 1997-2004 and at Kansas for six seasons from 2004-10. Lange was head coach at MidAmerica Nazarene University in Olathe, Kansas, during the 2010-11 season.
[su_spacer size="40″] Lange was a standout point guard at Iowa from 1992-96 as the former Karen Clayton.
[su_spacer size="40″] In a combined 21 seasons as a player and coach at the Division I level, Lange's teams have reached postseason play 18 times. That ledger includes Iowa's first trip to the Final Four in 1993, Virginia Tech's first NCAA "Sweet 16" appearance in 1999, Kansas' runner-up finish in the 2009 WNIT and Charlotte's advancement to the WNIT "Sweet 16″ in 2013.
[su_spacer size="40"] "I am excited and grateful to have the opportunity to join Joni's staff and to be a part of the University of Georgia," Lange said. "Joni has been an up-and-coming star in our profession and is one of the most well-respected coaches in women's basketball. The challenge of competing in the SEC and at the elite level nationally is exciting to me. I look forward to building on the rich tradition that is already established here at Georgia and in the SEC. Go Dawgs!!"
[su_spacer size="40″] Lange has enjoyed stellar success recruiting and developing perimeter players throughout her coaching tenure. She brought consensus high school All-Americans such as Dawn Chriss and Angel Goodrich to Virginia Tech and Kansas, respectively. Such talent continued to blossom under Lange's tutelage. Her work with guards has produced three All-Americans (Lisa Witherspoon at Virginia Tech and Goodrich and Danielle McCray at Kansas), one freshman All-American (Carrie Mason at Virginia Tech), five conference end-of-season award winners, 19 all-conference honorees and three future WNBA players (Kerri Gardin at Virginia Tech and Goodrich and McCray at Kansas).
[su_spacer size="40″] As a player, Lange was a member of Iowa teams that reached three NCAA Tournaments, following the 1993 Final Four appearance with trips to the 1994 second round and 1996 "Sweet 16." She also helped Iowa capture Big Ten Championships in 1993 and 1996.
[su_spacer size="40″] Individually, Lange was named honorable mention All-Big Ten as a senior in 1996 and was a three-time Academic All-Big Ten honoree as well. She led the Hawkeyes in assists as both a junior (3.3 apg) and a senior (4.3 apg) and in steals as a senior (1.5 spg).
[su_spacer size="40″] Lange graduated from Iowa with honors in 1996, receiving her bachelor's degree in exercise science. She and her husband Cory have two children – daugter Ashlyn and son Ty.
[su_spacer size="40″]
Karen Lange At-A-Glance
[su_spacer size="40″]
Name:
Karen Clayton Lange
Hometown: Raleigh, N.C.
High School: Broughton HS ('92)
College: Iowa ('96) – Exercise Science
Family: Cory (husband), Ashlyn (daughter) and Ty (son)
[su_spacer size="40″] Coaching Experience
[su_spacer size="40″] Virginia Tech
1997-04 Assistant Coach
[su_spacer size="40″] Kansas
2004-10 Assistant Coach
MidAmerica Nazarene
2010-11 Head Coach
[su_spacer size="40″] Charlotte
2011-13 Assistant Coach
2013-15 Associate Head Coach