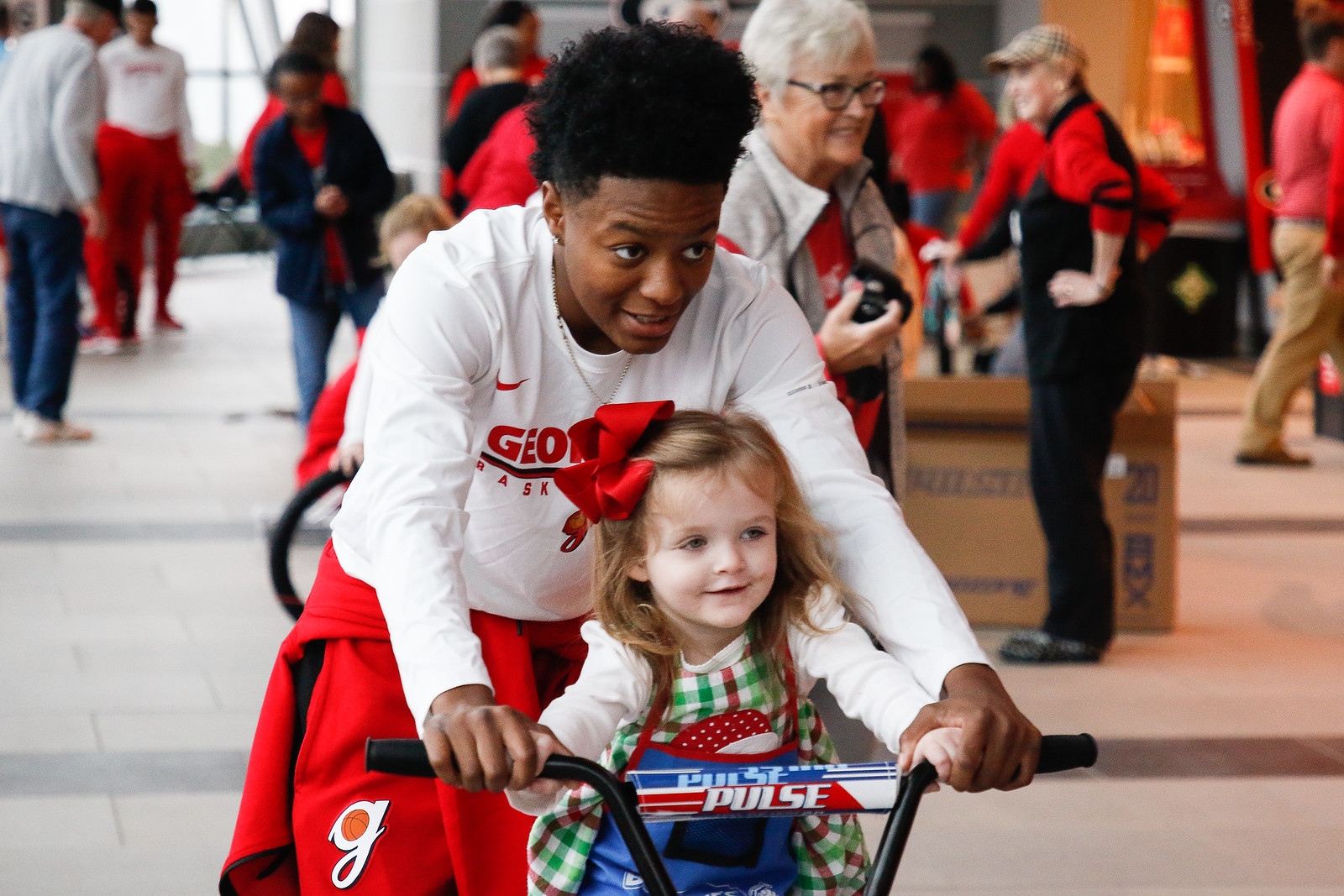 Members of the Georgia Lady Bulldogs basketball team traded basketballs for a set of wrenches at the team's annual Bike Build on Saturday inside Stegeman Coliseum.
Now in its 12th season, the Bike Build offers an opportunity for the Lady Bulldogs, along with Fastbreak Club members, to assemble bikes, which will be distributed throughout schools in Athens/Clarke County, the Boys & Girls Club of Athens and the Jackson County Family Connection.
"This is something we look forward to each and every year," head coach Joni Taylor said. "To see all those little boys and girls light up when they get their new bike is just such a special feeling. As a mother, I know how sweet this time of year is, and it's our hope that this Bike Build goes a long way in helping so many families this Holiday season."
Georgia's Bike Build started under Hall of Fame head coach Andy Landers and Taylor has continued the tradition through her four seasons at the helm of the program. All told, Georgia has partnered with Academy Sports + Outdoors to assemble over 600 bikes since 2007.




This year, Academy Sports + Outdoors donated 63 bikes.
"I'm actually kind of sad that this will be my final Bike Build," senior forward Caliya Robinson said. "Of all the things I have been able to do at the University of Georgia, this is something I look forward to the most. Coach Joni is really big on us giving back to the community and this has always been a great event for our team."
The Bike Build is one of several Lady Bulldog community service efforts. Georgia student-athletes and staff members adopted the fifth-grade class at Stroud Elementary three years ago and have continued to visit the school. Taylor's Beyond Basketball program for women has been considered a huge success, earning the NCAA's Creative Challenge Award in 2016.