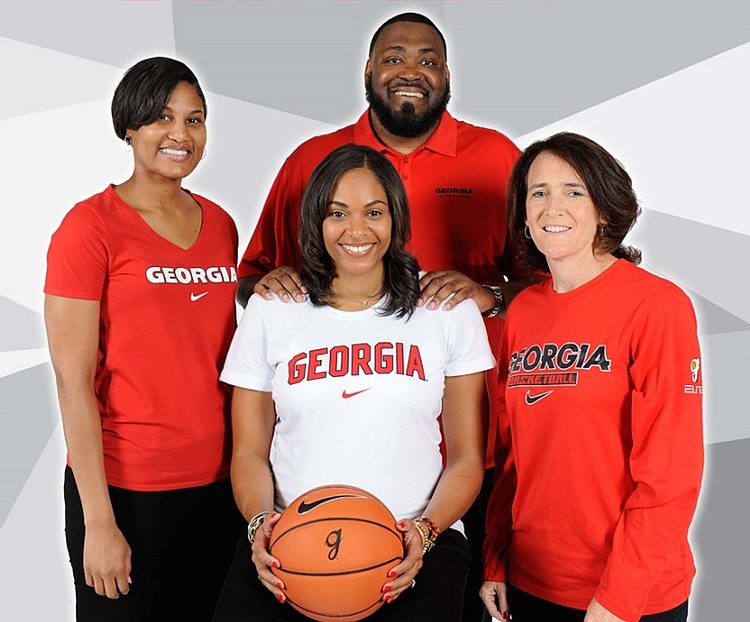 Fans have an opportunity to get a first-hand look at the 2017-18 Georgia Lady Bulldogs as well as a glimpse of the new renovations to Stegeman Coliseum this Saturday, Oct. 21 at the team's annual Biscuits and Baskets event.

The festivities will start at 10 a.m. ET (doors open at 9 a.m.) inside the Indoor Athletic Facility, where free breakfast will be provided for the first 300 fans. There will also be candy bags for children and live and silent auction items as well as door prizes.


Following the breakfast portion of the program, fans are invited to move over to Stegeman Coliseum to view the team's practice. This will give those in attendance an opportunity to see the new renovations that took place this past summer. The $8-million project included a new center-hung video board, black seats, an improved LED lighting system and a state-of-the-art sound system, among other features.


"We are so excited about the upcoming season and the new renovations to Stegeman Coliseum," head coach Joni Taylor said. "Biscuits and Baskets is always a special way for us to spend time with longtime supporters and introduce new fans to our program. This year's event takes on even more significance as we invite fans to take part in a breakfast at the gorgeous Indoor Athletic Facility before venturing over to the newly-renovated home of the Lady Bulldogs. This is a great opportunity and we encourage everyone to come out, watch us practice and have a great time."


The Lady Bulldogs enter the 2017-18 campaign with eight returners, including five players who have starting experience. Georgia also welcomes four freshmen who made up a top-10 signing class in 2016.


Georgia is a little over a month away from the start of the season when the squad hosts Wofford at 2 p.m. ET on Sunday, Nov. 12. Season tickets are just $40 a piece and can be purchased by calling the UGA Athletics Ticket Office at 1-877-542-1231 or by visiting GeorgiaDogs.com.