Enjoy episode 10 of Bulldawg Illustrated Digital's One on One with Jeff Dantzler featuring Derrick Floyd— UGA men's basketball alum (1979-83) and Director of Operations for the Boys & Girls Clubs of Athens, GA.
A native of Miami, Florida and a stand out three-sport athlete in high school playing basketball, baseball and football, Derrick Floyd came to the University of Georgia in 1979 where he joined the men's basketball team, playing at guard for the Bulldogs for four seasons. As a senior, he was the Captain of the 1982-83 SEC Championship and NCAA Final Four men's team.
In addition to his 28 years of work with youth, now serving as the Director of Operations of the Boys & Girls Clubs of Athens, Derrick has also been the official scorer for the Georgia men's and women's basketball games since 1995, and he works with the official's replay crew in the fall for football games at Sanford Stadium. He was the recipient of the 2015 UGA Athletic Association's Bill Powell Service Award, and in 2008, he was one of four recipients of then-UGA President Michael Adams' Fulfilling the Dream Award for community service.
To learn more about the Boys & Girls Clubs of Athens, please visit https://www.greatfuturesathens.com/
In this episode…
Jeff and Derrick talk some Bulldog basketball, Big D's work with the Boys & Girls Clubs and youth development, "the belt," one 1983 NCAA Final Four ring lost and found, and much more.
You can follow Jeff Dantzler on Twitter at @jeffdantzlertv. Please make sure to also give us a follow on Bulldawg illustrated at @BD_Illustrated.
Special thanks to Josh Hancher (post-production) and Becca Gemes (social promotion and newsletter) for their hard work behind the scenes to make us look good.
We hope you enjoyed the show; so, make sure to tune in next week for some more One on One with Jeff Dantzler, and don't forget to check out our other episodes and shows…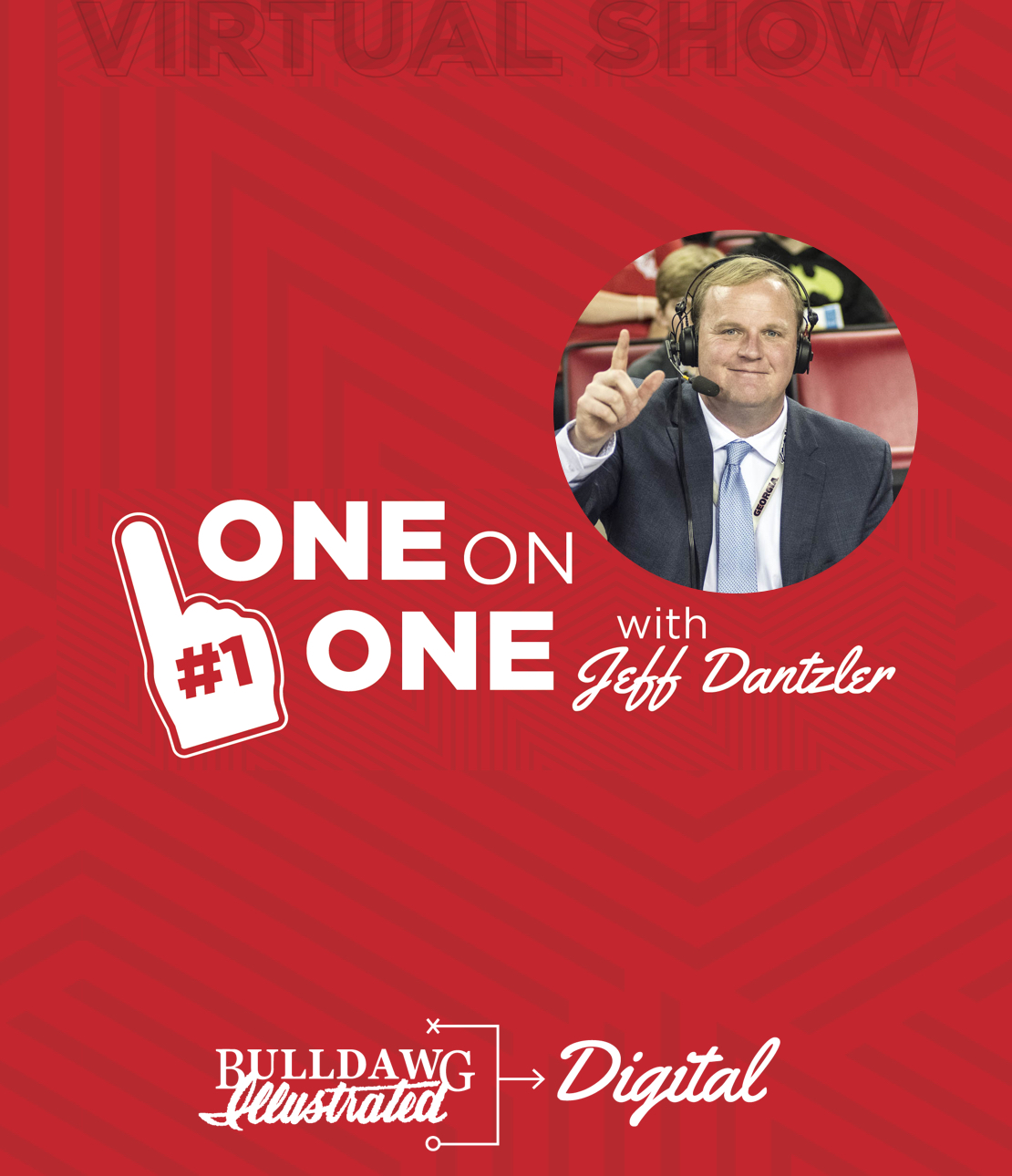 CLICK HERE for Episode 01 | One on One with Jeff Dantzler with special guest Vance Leavy
CLICK HERE for Episode 02 | One on One with Jeff Dantzler with special guest Malcolm Mitchell
CLICK HERE for Episode 03 | One on One with Jeff Dantzler with special guest Kevin Butler
CLICK HERE for Episode 04 | One on One with Jeff Dantzler and guest Mike Morgan
CLICK HERE for Episode 05 | One on One with Jeff Dantzler and guest Drew Butler
CLICK HERE for Episode 06 | One on One with Jeff Dantzler and guest Jarryd Wallace
CLICK HERE for Episode 07 | One on One with Jeff Dantzler and guest Chip Towers
CLICK HERE for Episode 08 | One on One with Jeff Dantzler and guest Tony Schiavone
CLICK HERE for Episode 09 | One on One with Jeff Dantzler and guest Bobby Mariencheck
CLICK HERE for Episode 01 | Threading the Needle: 'Kirby Smart and Georgia Football Facing Unique Challenges'
CLICK HERE for Episode 02 | Threading the Needle with guest Brendon Todd
CLICK HERE for Episode 03 | Threading the Needle – 'A statistical deep dive of Georgia football'
CLICK HERE for Episode 04 | Threading the Needle with guest Charlie Woerner
CLICK HERE for Episode 05 | Threading the Needle – "Former Bulldogs line up well with teams signed in 2020 NFL Draft"
CLICK HERE for Episode 06 | Threading the Needle with Hamilton Culpepper
CLICK HERE for Episode 07 | Threading the Needle with Nathan Lawrence
CLICK HERE for Episode 08 | Threading the Needle with Brian Dill
CLICK HERE for Episode 09 | Threading the Needle with Patrick Garbin