Enjoy episode 14 of Bulldawg Illustrated Digital's One on One with Jeff Dantzler featuring the star of the UGA's 1983 NCAA Men's Final Four basketball team, James Banks. In this episode, Jeff and James talk about how he found his way to UGA, that magical 1983 NCAA Final Four season, his time in Europe, and more!
James Banks is one of the great players in the history of Georgia basketball, and a beloved leading citizen of Athens and the Bulldog nation.
He was an All-American and one of the most vital recruits and players in program annals, as Hall of Fame coach Hugh Durham built Georgia into a consistent SEC contender. Banks made All East Region in 1983, as he helped lead the Bulldogs to the Final Four. Georgia opened the 1983 NCAA Tournament, the first in program history, with a thrilling 56-54 victory over VCU, with Banks making the big play to deliver the victory.
Then came the big upsets in Syracuse, as the Bulldogs upset top-seeded Saint John's, led by Chris Mullin, 70-67 in the Sweet 16 and then topped North Carolina, featuring Michael Jordan and Sam Perkins, 82-77 in the Elite Eight. In the Regional Championship Game against the Tar Heels, Banks poured in 20 points, pulled down five rebounds and dished out three assists. He was named MVP for his effort on the court.
He was drafted by the Philadelphia 76ers and had a long professional career in Europe.
Banks was a highly successful Boys High School Basketball Coach at Athens Academy and still works at the school, currently assisting the girls' team.
You can follow Jeff on Twitter @jeffdantzlertv. Please make sure to also give us a follow on Bulldawg illustrated at @BD_Illustrated.
Special thanks to Josh Hancher (post-production) and Becca Gemes (social promotion and newsletter) for their hard work behind the scenes to make us look good.
We hope you enjoyed the show; so, make sure to tune in next week for some more One on One with Jeff Dantzler, and don't forget to check out our other episodes and shows…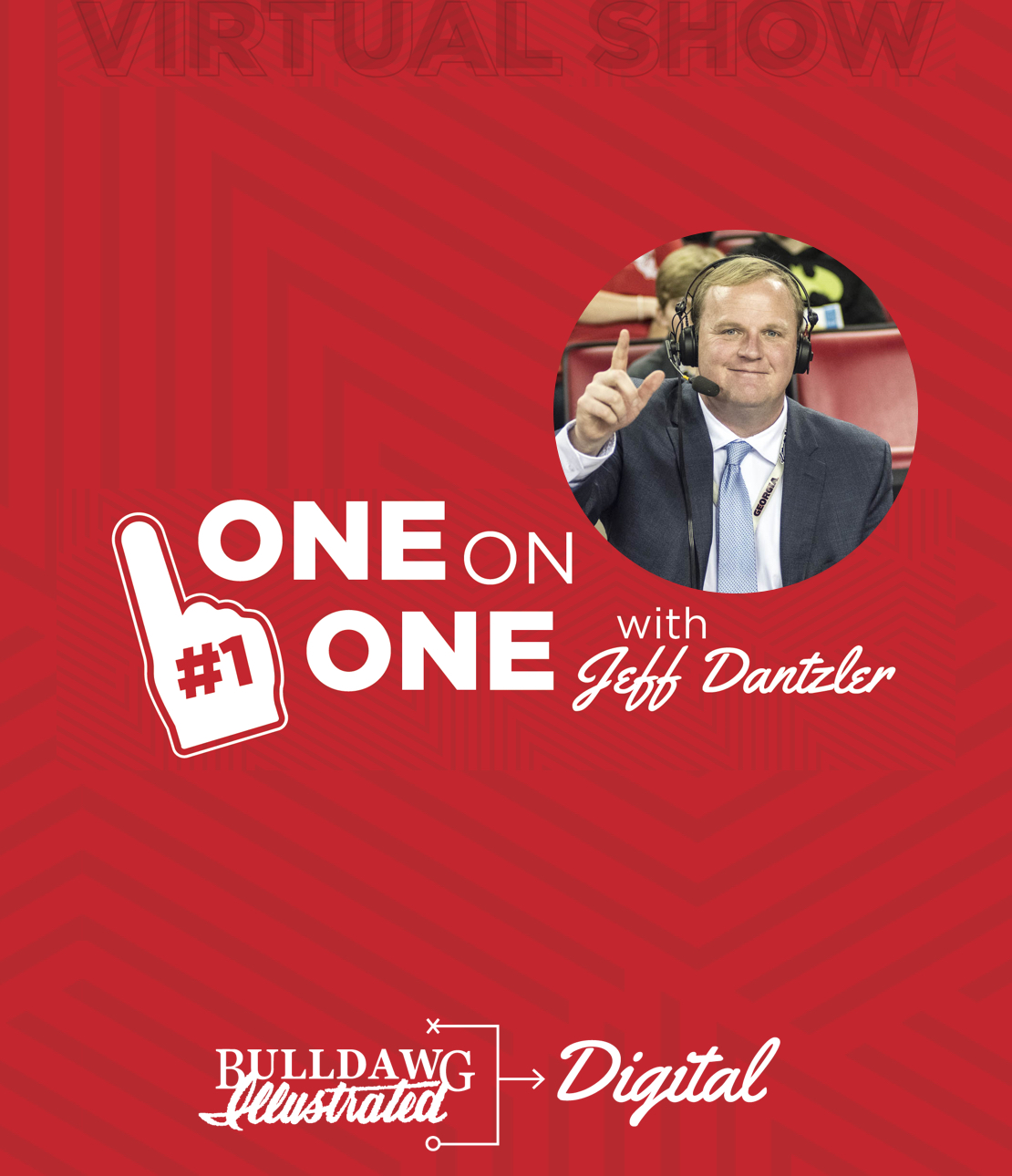 CLICK HERE for Episode 01 | One on One with Jeff Dantzler with special guest Vance Leavy
CLICK HERE for Episode 02 | One on One with Jeff Dantzler with special guest Malcolm Mitchell
CLICK HERE for Episode 03 | One on One with Jeff Dantzler with special guest Kevin Butler
CLICK HERE for Episode 04 | One on One with Jeff Dantzler and guest Mike Morgan
CLICK HERE for Episode 05 | One on One with Jeff Dantzler and guest Drew Butler
CLICK HERE for Episode 06 | One on One with Jeff Dantzler and guest Jarryd Wallace
CLICK HERE for Episode 07 | One on One with Jeff Dantzler and guest Chip Towers
CLICK HERE for Episode 08 | One on One with Jeff Dantzler and guest Tony Schiavone
CLICK HERE for Episode 09 | One on One with Jeff Dantzler and guest Bobby Mariencheck
CLICK HERE for Episode 10 | One on One with Jeff Dantzler and guest Derrick Floyd
CLICK HERE for Episode 11 | One on One with Jeff Dantzler and guest Emerson Hancock
CLICK HERE for Episode 12 | One on One with Jeff Dantzler and guest Zac Kristofak
CLICK HERE for Episode 13 | One on One with Jeff Dantzler and guest Jim Donnan
CLICK HERE for Episode 01 | Threading the Needle: 'Kirby Smart and Georgia Football Facing Unique Challenges'
CLICK HERE for Episode 02 | Threading the Needle with guest Brendon Todd
CLICK HERE for Episode 03 | Threading the Needle – 'A statistical deep dive of Georgia football'
CLICK HERE for Episode 04 | Threading the Needle with guest Charlie Woerner
CLICK HERE for Episode 05 | Threading the Needle – "Former Bulldogs line up well with teams signed in 2020 NFL Draft"
CLICK HERE for Episode 06 | Threading the Needle with Hamilton Culpepper
CLICK HERE for Episode 07 | Threading the Needle with Nathan Lawrence
CLICK HERE for Episode 08 | Threading the Needle with Brian Dill
CLICK HERE for Episode 09 | Threading the Needle with Patrick Garbin
CLICK HERE for Episode 10 | Threading the Needle with Jeff Dantzler and Greg Poole – "Is the best roster ever?"
CLICK HERE for Episode 11 | Threading the Needle with Cheri Leavy and Dominique Holloman
CLICK HERE for Episode 12 | Threading the Needle with Greg Poole and Senator Blutarsky