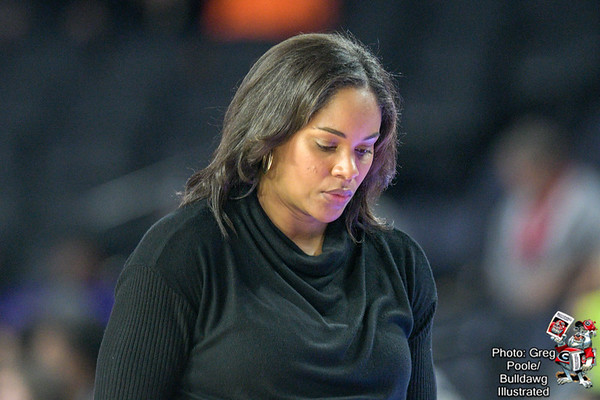 The Lady Bulldogs lost to No. 11 South Carolina Thursday, 65-57. Georgia is now 2-7 on the road.
Que Morrison scored a running layup to tie the game at 53 points with less than seven minutes remaining, but Georgia could not hit their shots for the remainder of the game.
South Carolina had a better shooting percentage than Georgia, but not by a significant amount. Georgia was only 2.2% shy of South Carolina's field-goal shooting percentage.
The Bulldogs have struggled with the number of turnovers in previous games they lost, but Thursday night this was not the reason for their loss against the Gamecocks. Georgia only recorded 13 turnovers, versus South Carolina's 20.
The main struggle for Georgia was the number of times they sent South Carolina to the free-throw line. South Carolina made 21-of-26 free throws.
"Like I told our team, an ugly win is a win, but a good loss still counts as a loss. We missed so many open shots and sent them to the free-throw line 26 times. This was a night we thought we could capitalize and we did not. It's very disappointing," head coach Joni Taylor said.
Georgia will return to Stegeman Coliseum on Monday to face Ole Miss.