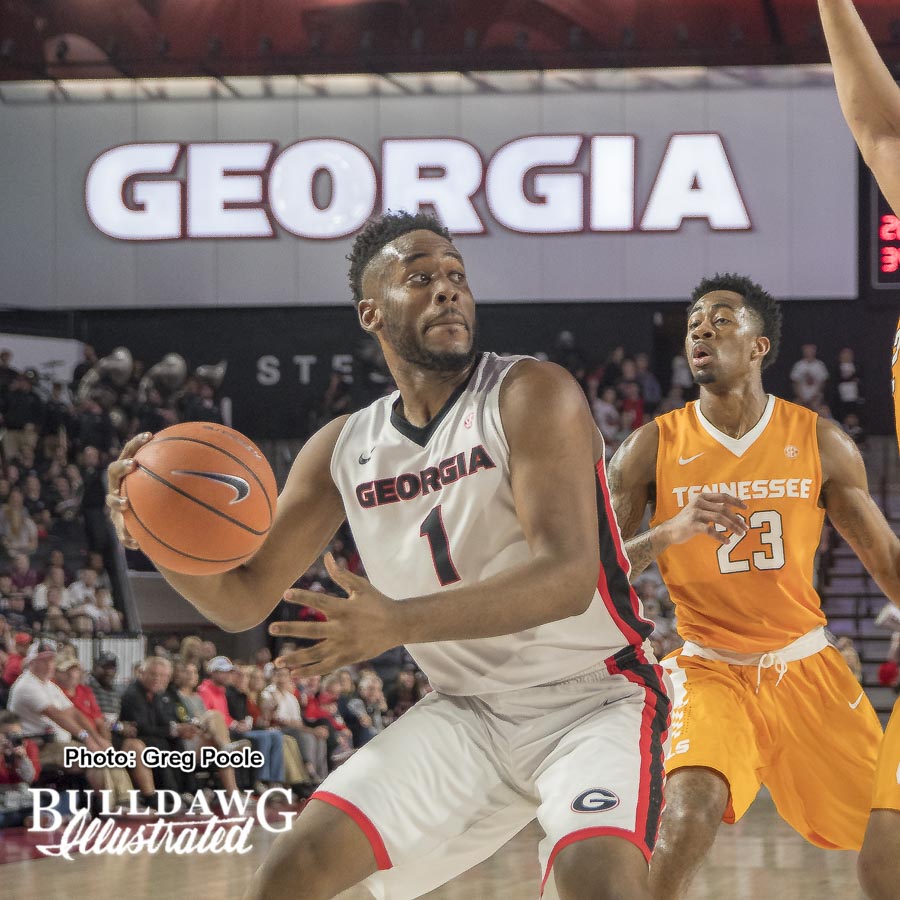 SAN ANTONIO, TEXAS — Georgia's Yante Maten was tabbed the Most Outstanding Player (MOP) for the victorious West Team in the Reese's College All-Star Game on Friday. Maten scored 17 points and grabbed nine rebounds in 19 minutes of action in the 98-94 win at the Alamodome.
"No one was trying to be selfish," Maten said. "We were all on the same page. Everyone was just trying to move the ball and get the best open shot. I loved playing with these guys. We were in a tough spot because we don't know each other that well, but we got close over the past couple of days and I think that helped us win the game."
After the East started the game on a 7-0 run, Maten knocked down a pair of buckets to scored four points in his first two minutes. He was the only player to reach double figures by halftime, scoring 10 points in just 10 minutes played.
Maten finished the game connecting on 5-of-9 shots from the floor and converting on 7-off-11 trips to the line. His nine boards included eight on the defensive end.
Maten will move from the Alamodome to Bill Greehey Arena on the campus of St. Mary's University to compete in the Dos Equis 3x3U National Championship on Friday night through Saturday. Maten will represent the SEC along with fellow Bulldog Juwan Parker, South Carolina's Frank Booker and Missouri's Kassius Robertson. The SEC will face a team from the Northeast Conference at 8:00 p.m. and the Summit League at 10:00 p.m. Both games will be streamed live on Twitter.