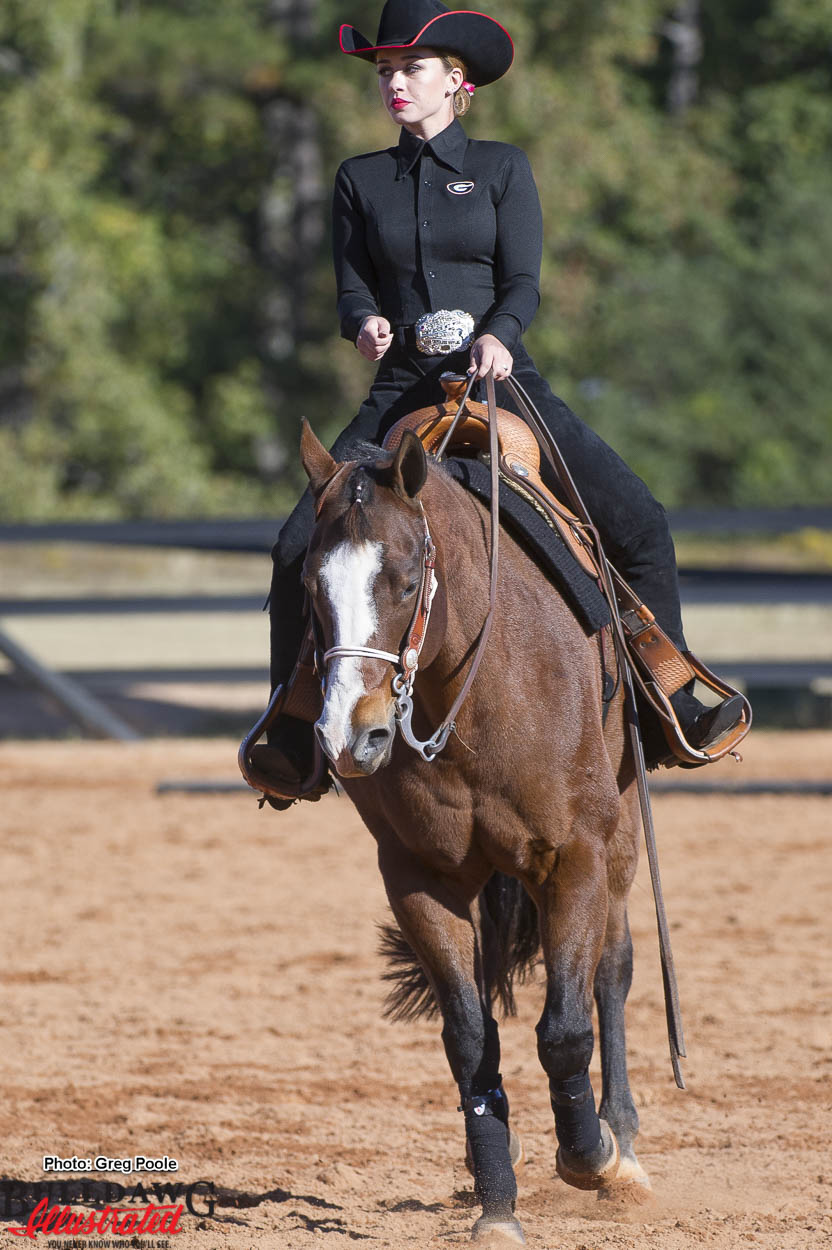 The Hunt Seat riders of the Georgia equestrian team are set to compete against Sweet Briar College on Saturday, February 3 at 11:00 a.m. ET at the UGA Equestrian Complex.

Georgia's Equitation Over Fences squad ranks second in the country with a 4-1-1 record while the Equitation on the Flat unit sits at No. 6 after going 3-3. Georgia equestrian as a whole is ranked as the No. 1 team in the country.
Sweet Briar joined the National Collegiate Equestrian Association in August and becomes the first Division III member to compete in regular season competition and earn eligibility for the postseason.
This meet will be factored into the official event records to determine rankings and seedings of each event heading into the national championship. In the summer of 2017, the NCEA Board of Directors approved a change to the National Championship format which includes four event titles that will be included in the April 2018 NCEA National Championship. The event titles will be determined through a head-to-head bracket format in each of the four events that comprise a head-to-head in-season meet. The event rankings are determined by the NCEA Selection Committee and are released to the National Championship. The final set of rankings will be used to seed teams for the event title competitions in Waco, TX.
The Western squad will be back in action with the Hunt Seat riders next week as No. 1 Georgia welcomes No. 5 Auburn to the UGA Equestrian Complex on Saturday, February 10 at 1:00 p.m. ET. Admission is free.