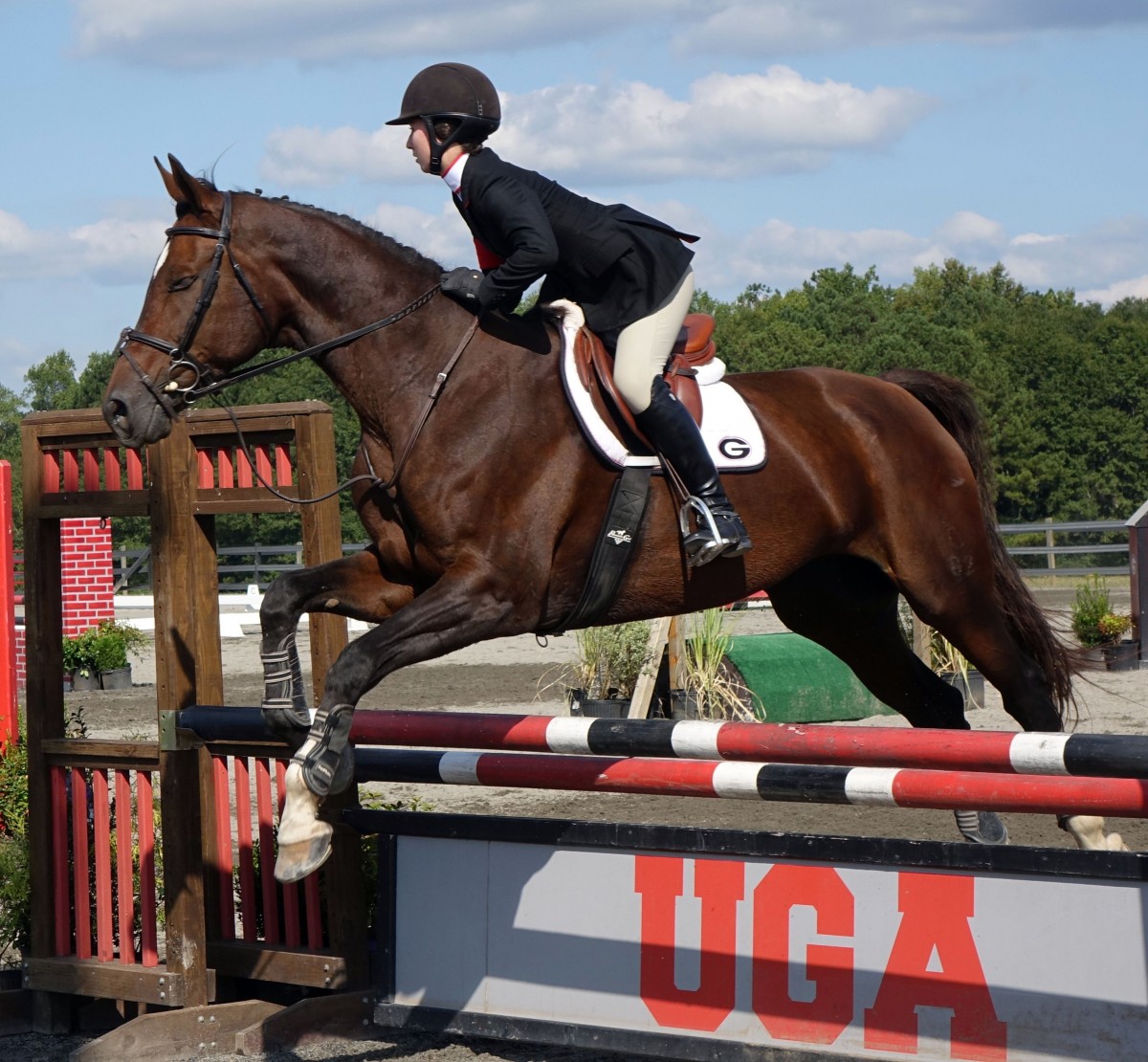 [su_spacer size="20″] The Georgia equestrian team remains atop the National Collegiate Equestrian Association national poll, according to the latest poll as determined by the NCEA Selection Committee. Georgia is 3-0 on the season.
The Bulldogs have held the No. 1 ranking since the preseason poll released on Sept 15.
Auburn jumped two spots to No. 2 after defeating South Carolina over the weekend, which resulted in South Carolina dropping down to No. 4.  Baylor remains at No. 3 this week after opening their season with their annual Willis Invitational last weekend.  Baylor defeated Tennessee Martin, Fresno State and New Mexico State to start the season 3-0.  Oklahoma State moved up a spot to No. 5 after defeating Kansas State.
TCU slides into No. 6 after defeating New Mexico State.  Texas A&M remains at No. 7 after falling to Georgia in their only competition thus far.  Fresno State falls three spots to No. 8 this week.  New Mexico State and Tennessee-Martin sit at No. 9 and No. 10, respectively.
The Bulldogs are set to take on the Cowgirls of Oklahoma State on Friday, Oct. 16 at 2 p.m. in Bishop, Ga.
NCEA National Team Rankings (October 14, 2015)
Georgia (3-0)
Auburn (2-0)
Baylor (3-0)
South Carolina (2-1)
Oklahoma State (2-0)
TCU (2-1)
Texas A&M (0-1)
Fresno State (2-3)
New Mexico State (2-3)
UT-Martin (1-3)
[su_spacer size="60″]