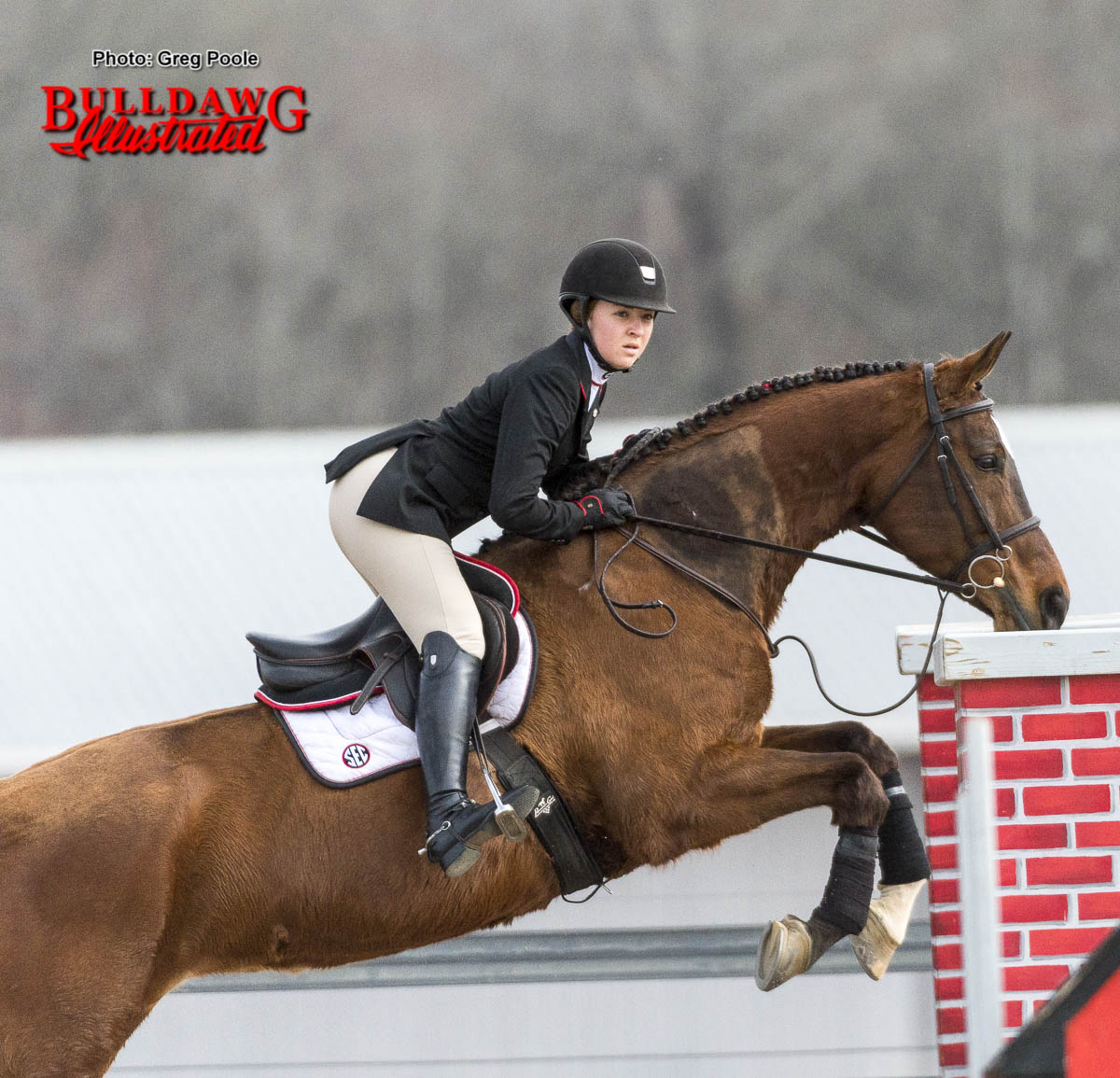 Championship Central: http://gado.gs/8sq
LIVE STATS
Semifinals: http://gado.gs/8ss
Consolation round: http://gado.gs/8st
Championship finals: http://gado.gs/8su
ATHENS, Ga. — The No. 1 Georgia equestrian team is set to defend its title at the 2018 SEC Championship on March 30-31 in Blythewood, South Carolina. 
After finishing the regular season with a 9-1 record and 5-1 mark against conference foes, Georgia earned the No. 1 seed for the SEC Championship.
As the No. 1 seed, the Bulldogs will square off with the fourth-seeded Gamecocks of South Carolina in the semifinal round on Friday beginning at 1 p.m. No. 2 Auburn and No. 3 Texas A&M will face off in Friday's morning session, beginning at 9. The results of Friday will determine Saturday's competition. The consolation round will begin at 9 a.m., followed by the championship round at 1 p.m.
CHAMPIONSHIP HISTORY
» This will be the sixth edition of the SEC Equestrian Championship after equestrian became the conference's 21st sport on June 1, 2012.
» Georgia was crowned conference champions in 2015 after defeating Texas A&M for the title in College Station, Texas, and again in 2017, beating Auburn for the title on their home footing.
A WIN WOULD…
» A semifinal win would mark the fifth straight year that Georgia will be competing in the championship round of the SEC Championship.
» A Championship win would be two in a row, and the third in four years for the Bulldogs.
GEORGIA'S LINEUP
The lineup for the Bulldogs features a handful of experience as the squad looks to become a back-to-back SEC Champion.
Sophomore Maddy Darst leads the Hunt Seat brigade with 17 wins in the two events this season.  Darst, senior Addy Cord, and sophomore Ali Tritschler will compete in both Equitation Over Fences and Equitation on the Flat this weekend.
Junior Emma Mandarino and sophomore Sydney Hutchins are set to compete in Equitation Over Fences, while sophomore Grace Bridges and junior Maddie Newman round out the Equitation on the Flat competitors.
The Horsemanship squad consists of five returners who helped bring the SEC Championship back to Athens a year ago.  Senior Bailey Anderson has paved the way earning seven MOP honors in eight wins so far this season. Seniors Sammie Johnson and Payton Anderson, and juniors Maddie Anger and Graysen Stroud will also compete in the event.
Similarly to Horsemanship, Reining has seen a lot of success this season and will be led by Stroud and sophomore Annabeth Payne. Both earned seven wins in the event throughout the regular season.  Freshman Jordan Carpenter, sophomore Julia Spreng, and senior Kyndall Harper will also compete for the Bulldogs.