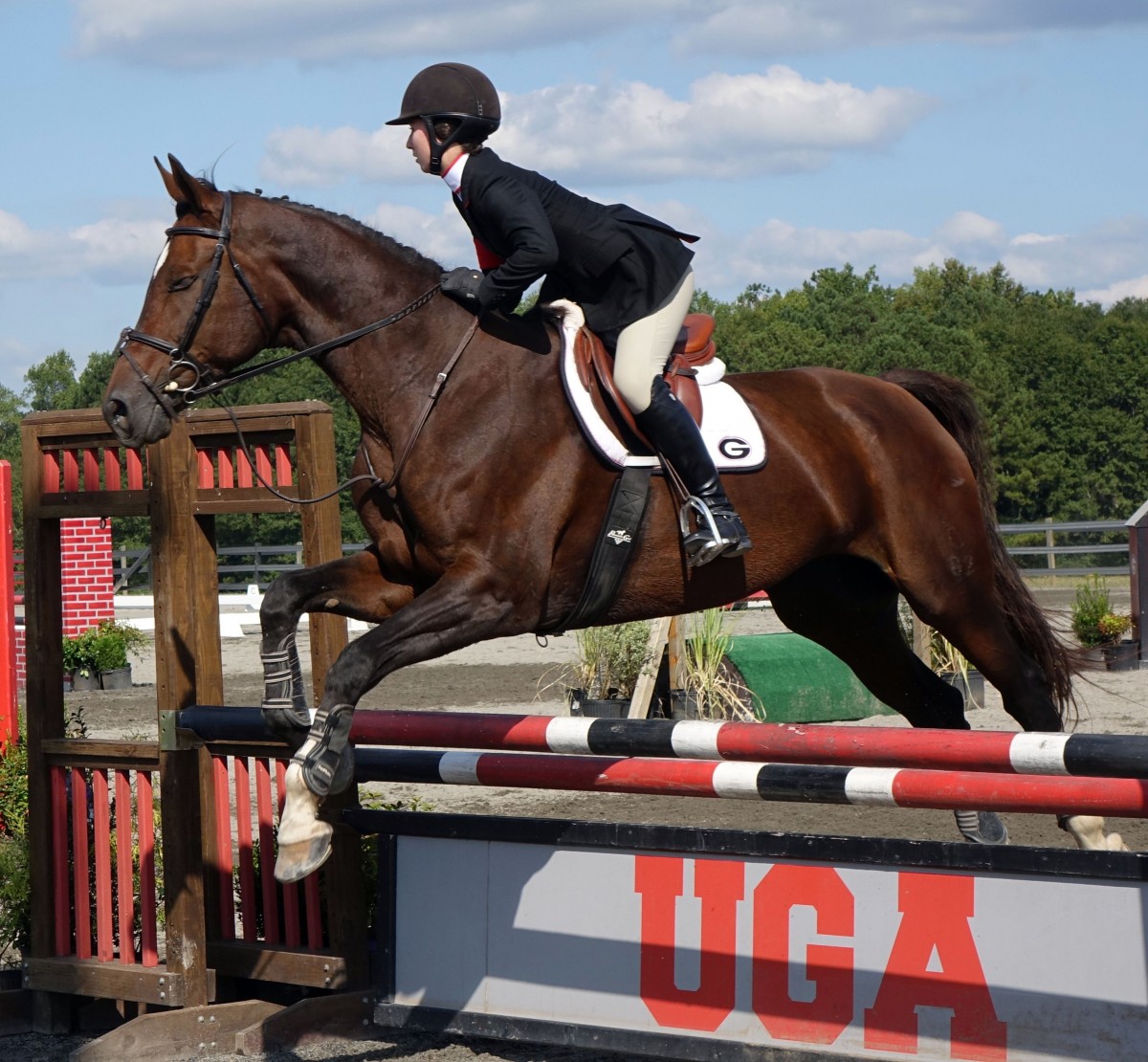 [su_spacer size="20″] The No. 1 ranked Georgia Equestrian team kicks off its regular season Friday when it hosts No. 7 Texas A&M at home in Bishop, Ga. at 10a.m.  The meet will serve as the season opener for both teams, who last met in the final round of the 2015 Southeastern Conference Championship.
"We are very excited to start our season off with an SEC competitor," head coach Meghan Boenig said. "Coming off of our Red and Black Scrimmage we are feeling very prepared. An important goal is always defending our home turf and it won't be any different Friday against Texas A&M. Every time we go out there we have to lay it down. We are looking forward to a great competition."
Georgia's Western coach Laura Brainard is a graduate and former rider at Texas A&M.
"I'm incredibly excited to be going against Texas A&M since it was my home base for over five years," Brainard said.  "I wouldn't have it any other way as far as competing against them.  They are a very strong team and I am expecting them to come in with a lot of punch.  I'm very confident in our team and how strong we are.  I'm confident that we will go in there and do an exceptional job."
During the 2014-15 regular season Georgia and Texas A&M split a pair of match-ups.  The Bulldogs fell to the Aggies 11-7 during the first meeting in College Station, Texas, but took home two MOP honors in Equitation Over Fences and Horsemanship.  Georgia took the second matchup in Bishop, Ga. with a score of 13-6.  Competition continued during the final round of the SEC Championships where the Bulldogs were crowned SEC Champions after beating the Aggies 12-5.
Georgia previewed the upcoming season during the Red and Black Scrimmage that was held Sept. 18.  The team has a promising group of freshman that took home three of the four MOP honors.  Maddie Newman (Equitation Over Fences), Emma Mandarino (Equitation on the Flat), Anna Hutlas (Horsemanship) were awarded MOP honors as well as senior captain Lauren Garmon (Reining).
The Georgia Equestrian team looks to continue its dominating presence during the 2015-16 season.  After finishing the regular season with a 9-3 dual-meet record including a 4-2 mark in Southeastern Conference play, the Bulldogs captured the program's first SEC Title.  This year's roster includes several All-American and All-SEC selections, as well as a freshman class with impressive resumes, adding depth to the Georgia lineup.
Lineup:
Equitation Over Fences
Jessica Blum
Addy Cord
Liza Finsness
Leylan Gleeson
Allie Haupt
Meg O'Mara
Alex Maracic
Maddie Newman
Equitation on the Flat
Jessica Blum
Addy Cord
Kendall Fately
Liza Finsness
Leylan Gleeson
Meg O'Mara
Alex Maracic
Horsemanship
Rachel Kolb
Bailey Anderson
Heather Schmidt
Maddie Anger
Sammie Johnson
Payton Anderson
Madison Beasley
Reining
Lindsey Cheek
Lauren Garmon
Kyndall Harper
Claudia Spreng
Charley Thiel
Grayson Stroud
Caroline Robinson
[su_spacer size="60″]