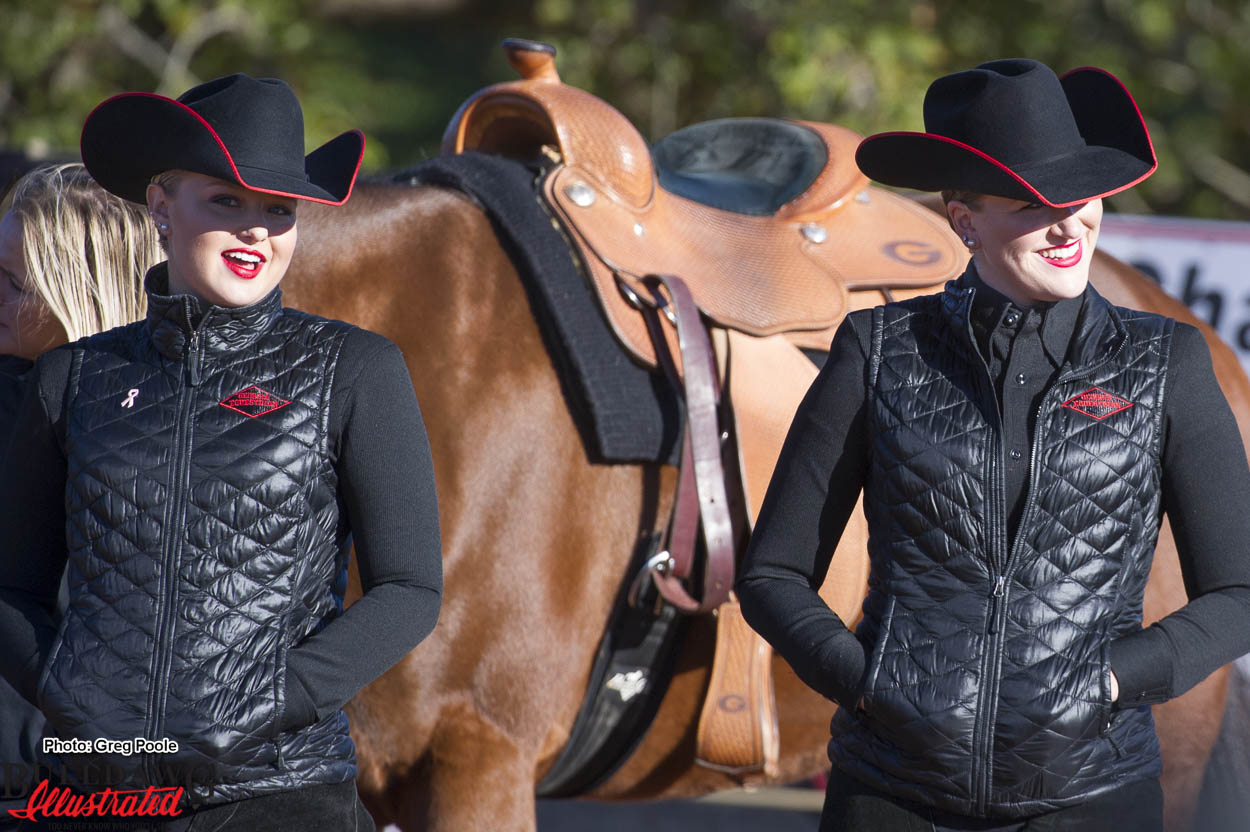 The sixth-ranked Georgia equestrian team looks to remain undefeated at home as it hosts the Aggies of Texas A&M for the home finale on Saturday, Feb. 25. The Bulldogs are 7-4 on the season, with a 3-2 mark in the SEC, and a perfect 5-0 record at the UGA Equestrian Complex.


"This meets presents quite an opportunity to not only showcase how far these riders have progressed in the arena, but also to highlight our seniors in our last home meet," Georgia head coach Meghan Boenig said. "Everyone wants to close extremely strong and show off this incredible progress. To say we're excited is to put it very mildly, it's going to be a fantastic meet."


Georgia will honor its 17 seniors following the meet on Saturday and thank them for their contributions to the program during their time in the Red and Black. Since joining the team, this group has been crowned NCEA National Champions, SEC Champions, and NCEA Reserve National Champions. The class currently has a career record of 45-17.


LAST TIME OUT:
For the sixth time in program history, Georgia swept Auburn in regular season competition. Georgia upset then-No. 3 Auburn with a final score of 10-8 on Feb. 11 at the Auburn University Horse Center. Earlier this season, on Nov. 11, 2016, the Bulldogs defeated the Tigers, 11-7, at home in Bishop.


Georgia swept MOP honors against Auburn with Bailey Anderson (Horsemanship), Liza Finsness (Equitation Over Fences), Meg O'Mara (Equitation on the Flat), and Claudia Spreng (Reining) being recognized for their rides. Additionally, O'Mara remains undefeated in Equitation on the Flat with a perfect 11-0 record.


SCOUTING TEXAS A&M:
Texas A&M returned to the top of the NCEA rankings this week with a 7-2 overall record and 3-1 mark in the SEC.


The Aggies' Hunt Seat squad is led by Rebekah Chenelle in Equitation on the Flat and Rachel Hake in Equitation Over Fences. Both have ridden to a 6-3 record in their respective events.


Avery Ellis leads the Horsemanship squad with a 7-1-1 record, while Madison Bohman and Sarah Kate Grider have both ridden to a 7-2 record in Reining.


LOOKING AHEAD:
Georgia has one regular season meet remaining after this weekend. The Bulldogs will conclude regular season competition on Friday, March 3 at Fresno State. The SEC Championships will be held in Auburn, Alabama on March 24-25. The season will officially conclude at the NCEA National Championship to be held April 12-15 in Waco, Texas.


CLICK HERE for the UGA versus Texas A&M equestrian meet notes.


And for live score, please CLICK HERE.