Jump To Top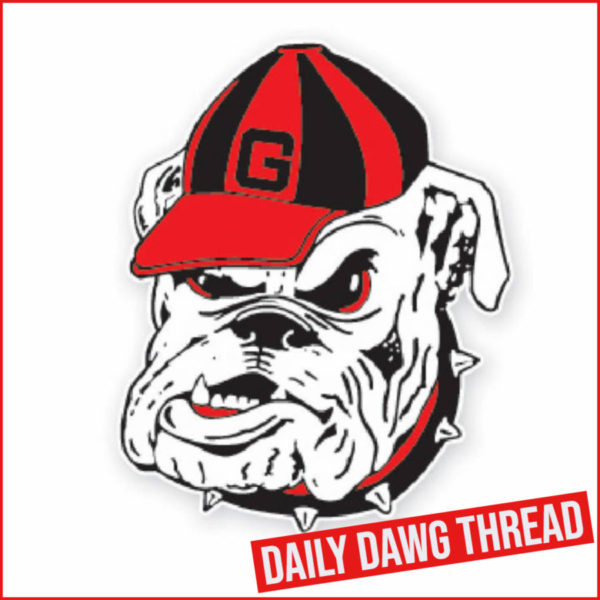 Tennis: UGA men's and women's tennis teams will host NCAA tournament first and second round matches this weekend
Georgia's women's team, which earned the No. 4 overall seed, welcomes Florida State, Illinois and Florida A&M. The action starts at 10 a.m. Friday, with the FSU versus Illinois matchup. Georgia will play Florida A&M at 1 p.m. Friday.
Men's action begins Saturday when NC State faces Oklahoma at 10 a.m. before Georgia — the No. 6 overall seed — goes against Florida Gulf Coast at 1 p.m.
The women's second-round contest is at 4 p.m. Saturday, while the men's second-round match will take place Sunday at 1 p.m.
The Georgia women — which won the 2023 SEC tournament title — receive a bid to the NCAA Tournament for the 36th-straight year with an all-time tournament record of 89-33. The 2023 season marks the 12th consecutive year the Bulldogs have earned a host position for the first and second rounds of the tournament. The Georgia women have two NCAA titles (1994 and 2000), while a Bulldog has won the NCAA singles championship three times (1984 Lisa Spain, 1994 Angela Lettiere, and 2010 Chelsey Gullickson).
The Bulldog men — champions of the SEC with an undefeated regular season conference record — are making their 39th-straight and 44th overall NCAA appearance. Georgia's men have won six NCAA National Championships (1985, 1987, 1999, 2001, 2007 and 2008), while a Bulldog has won the NCAA Singles Championship four times (Mikael Pernfors in 1984 and 1985; Matias Boeker in 2001 and 2002). The Bulldogs have claimed the doubles title on three occasions – Ola Malmqvist and Allen Miller in 1983, Boeker and Travis Parrott, and John Isner and Antonio Ruiz in 2005.
Ticket Information
Tickets for this weekend's matches go on sale online at Georgia Bulldogs | Online Ticket Office | Event Groups (evenue.net) beginning Tuesday at 9 a.m. Fans can also purchase tickets at the Dan Magill Tennis Complex beginning one hour prior to the start of the first match each day (based on availability). Will call opens at 9 a.m. Friday, 9 a.m. Saturday and noon on Sunday. Tickets are $5 for adults and $3 for youth and seniors. The ticket is good for the entire day.
Schedule
Friday, May 5 (women's matches only)
10 a.m. — Florida State vs. Illinois
1 p.m. — Georgia vs. Florida A&M
Saturday, May 6 (Men and women)
10 a.m. — NC State vs. Oklahoma (men's first round)
1 p.m. — Georgia vs. FGCU (men's first round)
4 p.m. — Women's Second Round Match
Sunday, May 7
1 p.m. — Men's Second Round Match
---
Baseball: Georgia returns to Foley Field Tuesday when it plays host to Kennesaw State
Georgia returns to Foley Field Tuesday when it plays host to Kennesaw State. First pitch will be at 6:02 p.m., and the game will be streamed on SEC Network+ and be available on the Georgia Bulldog Sports Network.
The Bulldogs (24-20) enters Tuesday's tilt looking to bounce back after a road series loss to Ole Miss that ended with an 8-7 walk-off Sunday by the Rebels. Georgia trailed 5-1 going to the seventh, tied the game 5-5 in the eighth and then 7-7 in the ninth before Ole Miss responded with a victory. The Owls (22-20) swept Jacksonville in a three-game conference series in Kennesaw.
Series History: Georgia leads the all-time series with KSU 21-11 in records dating to 2006. The Bulldogs have won four straight in the series including last month's game in Kennesaw by a score of 6-4.
RECAP: April 4, 2023 in Kennesaw: Georgia d. KSU 6-4
Georgia grabbed a 3-0 lead in the first before the Owls made it 3-2 in their half of the first. The Bulldogs answered with another three-run outburst in the second to chase KSU starter Brayden Eidson following a two-run triple by Corey Collins. It was the second career triple for Collins and made it 6-2. In the bottom of the second, freshman right-hander Leighton Finley was the second Bulldog pitcher to see action as part of a staff night. Finley (2-0) provided a career-high four innings and allowed just one run on four hits with a walk and four strikeouts for the win. In the sixth with the Bulldogs holding a 6-3 lead, Georgia turned to graduate Dalton Rhadans. He pitched 1.2 innings before being lifted for sophomore Chandler Marsh with a runner at third and two outs in the seventh. KSU left fielder Nick Colina made it 6-4 with an RBI-single and then Marsh struck out Donovan Cash to send it to the eighth. The Owls threatened putting two on via a hit-by-pitch and a two-out walk before Marsh came back to register three strikeouts to maintain Georgia's two-run lead. In the ninth, the Bulldogs brought in junior Collin Caldwell who walked two and struck out two as part of a scoreless frame for his first save this year. Eidson got the loss, allowing six runs on five hits in 1.1 innings.
On The Mound: Neither team has announced a starter for Tuesday's game, however most teams approach midweek contests as staff nights. For the season, the Bulldogs have a 6.32 ERA with 402 strikeouts and 218 walks. Opponents are batting .266 against the Bulldogs. The Owls sport a 5.18 ERA with 365 strikeouts and 191 walks. Opponents are hitting .275 against KSU.
At The Plate: Georgia is batting .287 with 80 home runs, a .388 on base percentage and is 24-for-28 in stolen base attempts. Redshirt freshman 1B/OF Charlie Condon is chasing the team's triple crown, batting .410-19-57. Graduate Connor Tate ranks second on the club batting at .373-13-46 while junior Parks Harber checks in at .285-15-48. Condon and Tate are the only two Bulldogs to start all 44 games this year.
KSU is batting .293 with 47 home runs, a .403 on base percentage and is 44-for-63 in stolen base attempts. KSU's leading hitter is junior Brayden Eidson (.331-3-20; 1-4, 9.45 ERA) while sophomore Donovan Cash leads the team with eight home runs and 44 RBI while batting .309.
Tough Glove: Georgia is tied for second in the SEC and seventh nationally in fielding at .981 with 29 errors this season. The Owls are fielding just .955 with 71 errors.
On Deck: Georgia begins a three-game series with No. 18 Tennessee on Friday at Foley Field. The second "Foley Fest" of the season as well as Lettermen's Day highlight Saturday's pre-game activities. Game times are 6 p.m., 2 p.m. and 1 p.m.
Radio/TV/Live Stats Information
Tuesday: Georgia vs. KSU, 6:02 p.m. (Foley Field)
Radio: Georgia Bulldog Sports Network (Jeff Dantzler & David Johnston): https://georgiadogs.com/watch/?Live=4401&type=Archive
TV: SEC Network+ (Matt Stewart & Jason Jacobs): https://www.espn.com/watch/player?id=bee4bea8-24a4-4324-8460-c716c304ed3f
Live Stats: https://georgiadogs.com/sidearmstats/baseball/summary
Tickets/Parking/Promotion Information
* A limited number of tickets are available in the Left Field Bleachers and in the Right Field Bleachers.
* Fans can get seats from other fans through our official secondary ticketing partner StubHub.
* Fans with tickets who are unable to come are encouraged to transfer them to other Bulldog fans, return them to UGAAA or resell them on StubHub.
* Foley Field Gates open one hour before game time.
* Free parking is available in the commuter surface lot behind the outfield.
---
WSD: UGA adds six-time Georgia state champion Elizabeth Tilt
The University of Georgia women's swimming and diving team added to its 2023 signing class with the addition of six-time Georgia state champion Elizabeth Tilt, as announced by Tom Cousins Swimming & Diving Head Coach Stefanie Williams Moreno Monday afternoon.
Tilt, a Marietta native, joins Georgia following a terrific career at Lassiter High School, where she helped lead the Trojans to four consecutive GHSA Class 6A team championships. During her career, she won four-straight individual titles in the 100 butterfly and three in a row in the 200 IM, following a runner-up finish in her 2020 freshman season. Along with her athletic exploits, she has been named to the USA Swimming Scholastic All-America Team in each of her first three high school seasons.
Tilt also swims for Chattahoochee Gold Swim Club, where she finished first in the 400 IM at the 2021 Speedo Winter Junior East Championships. At last year's Speedo Junior Nationals, she reached the championship final in the 50 freestyle and 100 butterfly. She finished third in the 200 freestyle at this year's NCSA Spring Championships and reached four finals at the 2022 USA Swimming Futures Championships in Cary, North Carolina.
Tilt joins previous signees Helena Jones and Annie Wohlgemuth, who signed with the Georgia women's program in November.
---
Jump To Comments