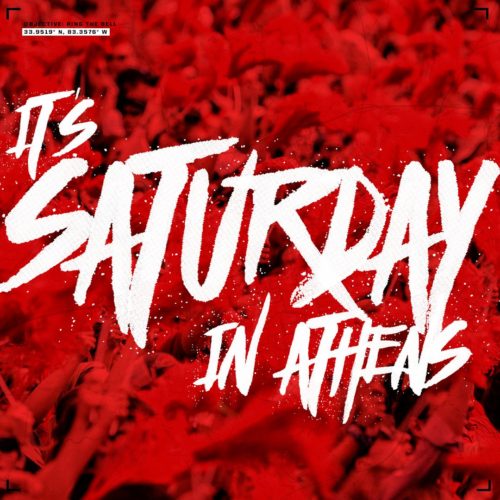 2018 G-Day Game Day Live Thread

Welcome to Bulldawg Illustrated's Game Day Live Thread for the 2018 G-Day game. Georgia hosts its annual spring practice game for the Bulldog Nation. It's Red versus Black team as the first string offense (red) takes on the first string defense(black) for bragging rights. We have your game day info, where to watch or listen to the game, scores, recruiting updates, live chat, and more!
Information to Know about G-Day
Basic Information
RED

vs BLACK
Saturday Apri 21, 2018 
4 p.m. kick off on ESPN
DAWG WALK: @ 2:50 BETWEEN THE TATE CENTER AND THE MILLER LEARNING CENTER.
AUTOGRAPH'S WITH NICK CHUBB AND LORENZO CARTER @ 10 AM @ UGA BOOKSTORE
Flag Football Letterman Game @1:15 in Sanford Stadium
Gates open @ 1 PM! Get there early to get your passes at Gate 2-9.
Halftime activities include an introduction of 2018 Signees and the graduate punt, pass or kick promotion.
---
T.V. Broadcast Info
Channel: ESPN 
TV Announcers: 
Play-by-play: Bob Wischusen
Game Analyst: Todd Blackledge
Sideline Reporter: Maria Taylor
Radio Broadcast Info
Bulldog Network Stations:
WSB AM 750 & WSB-FM 95.5 (Atlanta, GA)
WGAU-AM 1340 & WNGC-FM 106.1 (Athens, GA)
BULLDOG NETWORK RADIO ANNOUNCERS:
Play-by-Play: Scott Howard
Color Commentator: Eric Zeier
Sideline Reporter: Chuck Dowdle
RED AND BLACK ROSTER: CLICK HERE
---