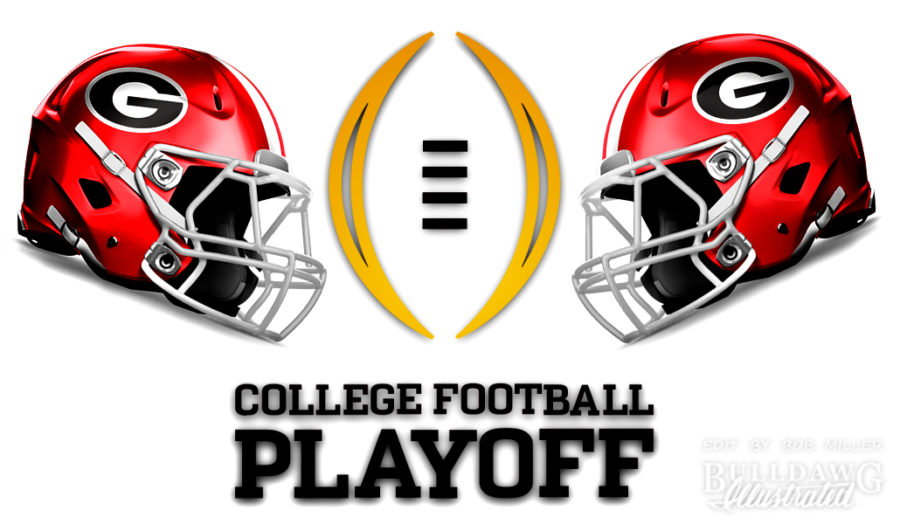 Georgia landed at No. 6 in the first College Football Playoff rankings of the 2019 season last week. With their 27-0 shutout win over Missouri combined with LSU's win over Alabama on Saturday, the Bulldogs have climbed to No. 4 with the committee's latest rankings that were released Tuesday night.
Alabama fell from No. 3 to 5, while LSU jumped Ohio State for the No. 1 spot. The Buckeyes slid back one spot to No. 2, and Clemson moved up from five to No. 3. Penn State was the previous No. 3, but after Minnesota pulled off a 31-26 upset on the Nittany Lions, they dropped to No. 9.
Over the next several weeks, the College Football Playoff committee will release new rankings each Tuesday night. The final ranking and one that determines which four teams get the opportunity to play in the two semi-final College Football Playoff games will come out on Sunday, December 8th, the day after the conference championship games are played.
Tuesday, November 19th | 7 – 8 p.m. ET
Tuesday, November 26th | 7 – 8 p.m. ET
Tuesday, December 3rd | 7 – 7:30 p.m. ET
Sunday, December 8th | (Selection Day)Noon – 4 p.m. ET