The Dawgs added 14 early enrollees in the Class of 2019, including nine players on the defensive side of the ball. In Part 1 of 2, let's take a look at the impact five of them may have for the Dawgs in 2019.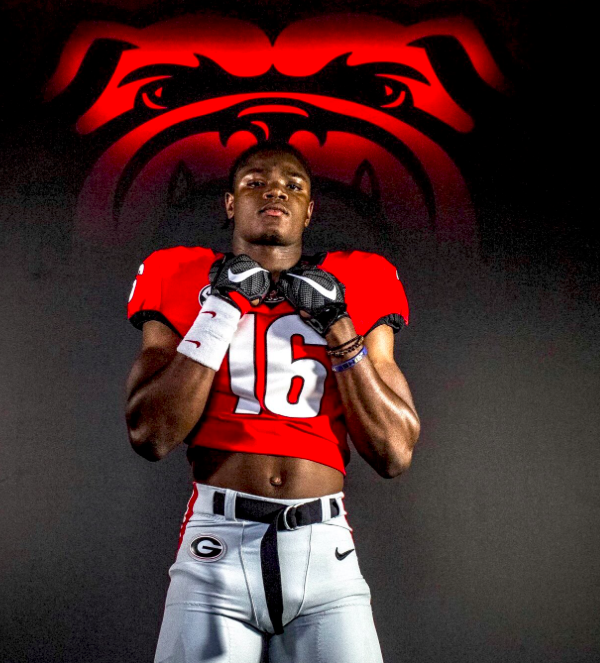 Lewis Cine – 6'2 180 – S – 4 Star
Lewis Cine's winding path to becoming a Georgia Bulldog began in Haiti with dreams of being an elite soccer player. After he and is father moved to the U.S. he found American football and the rest is history. When he to Texas after his freshmen year in HS, Cine exploded onto the scene because of his relentless motor and physical style of play. Cine played a safety/linebacker hybrid position and loved to fly downhill and send a message to the opponent. Enrolling early at UGA is big for the Dawgs and Cine. As far as Cine is concerned, he needs to add 10-15 pounds of good weight to be ready for SEC play. Eight months at the training table and in the workout room with Scott Sinclair will do exactly that and by the time fall camp rolls around Cine will look like a new man. For Georgia, the Dawgs are desperate for depth and talent at safety. J.R. Reed is the one known quantity at safety, LeCounte has shown flashes and Otis Reese oozes potential – however, outside those three the Dawgs are extremely thin. Cine's ability to make an impact will depend mainly on his ability to get into the playbook and understand the concepts. With his work ethic, maturity, physicality and fearlessness will see him get on the field early in 2019 and be a standout special teamer.
D.J. Daniel – 6'0 180 – CB – 4 Star
D.J. Daniel emerged on the Dawgs radar once he earned a starting position at Georgia Military College and showed his blazing 4.4 speed on the field. Ranked as the #2 JUCO cornerback in the country, Daniel plays an aggressive brand of football with a ton of swagger. On his tape, Daniel thrives in press man coverage but is capable of playing off, reading the eyes of the quarterback and attacking the football. Kirby Smart does not recruit JUCO players to sit on the bench. While the Dawgs have top end talent at cornerback nobody is guaranteed a spot at corner and Daniel will be given every opportunity to earn a significant role at field or boundary corner.
Rian Davis – 6'2 240 – ILB – 4 Star
Davis is one of the higher ranked players signed by the Dawgs that many in the Bulldawg Nation tend to overlook. Perhaps it is the fact that Davis tore his ACL on September 28th ending senior season early, but Davis will not be overlooked for long. At 6'2 240 pounds he has the body of an old school between the tackles run stuffer but plays the game incredibly well in space. Ranked by many of the recruiting services as an OLB/DE hybrid, Davis is going to play inside linebacker in Athens but will provide the staff with excellent versatility as a three down linebacker. On tape he shows a great knack for timing up blitzes from the ILB position and that can be very helpful in Athens. By the time fall camp roles around Davis will be nearly 10 months removed from ACL surgery. However, with Rice, Tindall, Walker and Crowder all returning Georgia can be patient with Davis. Look for Davis to be monitored for the new 4-game redshirt rule so that he can be redshirt freshmen in 2020.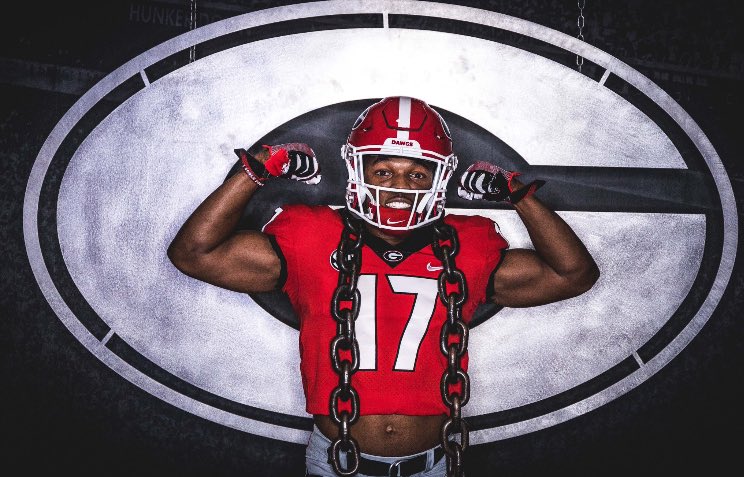 Nakobe Dean – 6'0 220 – ILB – 5 Star
Landing Nakobe Dean on Early National Signing Day was a massive recruiting coup for the Dawgs. Dean's recruitment was one of the most fascinating in recent memory with LSU, Ole Miss, Alabama and Georgia all believing they had a legitimate chance at the time of his announcement. It was clear that while Dean enjoyed the recruiting process it was very difficult for him to tell a staff no. However, at the end of the day his heart was with Georgia and Coach Schumann and Coach Lanning deserve a tremendous amount of credit for his recruitment. The Mississippi native arrives in Athens with huge expectations, already being compared to UGA legend Roquan Smith. The physical similarities and style of play are very similar so the comparisons come naturally but the Bulldawg Nation must be patient. Inside linebacker is one of the most difficult positions to play in the Dawgs defense and requires a great deal of knowledge and comfort within the scheme. That being said, Dean's physical ability jumps off the screen at you. He will likely max out his frame around 225 pounds but is a heat missile that explodes laterally and can outrun nearly any running back sideline-to-sideline. If Dean can come close to the level of play of Roquan the impact on the defense will be tremendous as everyone could clearly see how much the defense missed him in 2019. As stated above, inside linebacker is a very difficult position to play in this defense. However, Dean is a rare talent and with his speed the Dawgs will find a way to get him on the field. Dean will be in the linebacker rotation, be a stalwart on special teams and should be an impact player in 2019.
Jermaine Johnson – 6'6 250 – OLB – 4 Star
Jermaine Johnson has a great story. Originally from Eden Prairie, Minnesota, Johnson readily admits he did not take academics too seriously in high school. Thus, he had to make a two year detour to Last Chance U (Independence C.C.) where he exploded physically and even more importantly matured a great deal as a person and in the classroom. When you turn on the tape from Independence C.C. the thought that immediately pops into your mind is, "Wow, who is number 11". Johnson is an incredible physical specimen at 6'6 250 pounds and it will be fascinating to see how his body changes during with a real nutrition and strength & conditioning program. It would not be shocking to see him approach the 265 pound range and moving better than ever when fall camp rolls around. He is the type of JACK linebacker that Kirby Smart has been dreaming to get in Athens – long, fast, athletic and strong enough to hold up at the point of attack in the run game. Expectations are incredibly high for Johnson who has the potential to be a one-and-done player at UGA. It would almost be surprising for him to not earn a starting role Week 1 and be the Bulldog to reach double digits in sacks since Jarvis Jones.