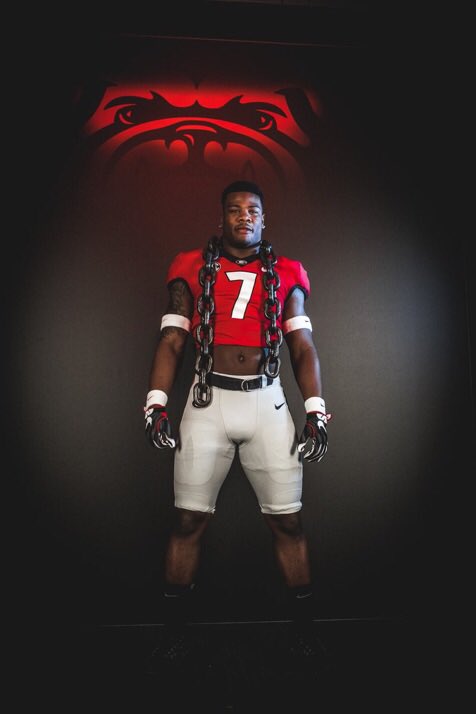 The Dawgs added 14 early enrollees in the Class of 2019, including nine players on the defensive side of the ball. In Part 2 of 2, let's take a look at the impact the remaining four early enrollees may have for the Dawgs in 2019.
Trezmen Marshall – 6'0 236 – ILB – 4 Star
Marshall is another big-time get for the Dawgs at inside linebacker. The Clinch County native is the definition of a Junkyard Dawg. Never the biggest, nor fastest player on the field, Marshall more than makes up for it with his relentless motor, incredible instincts and natural born leadership qualities. Plain and simple, Marshall was born to be a football player. In high school Marshall played on both sides of the ball and was in impact player at linebacker and running back. He plays a very physical brand of football, seeking out contact instead of trying to avoid it. As I have previously mentioned, inside linebacker is a very difficult position to learn but Marshall will almost certainly make an immediate impact on special teams in 2019.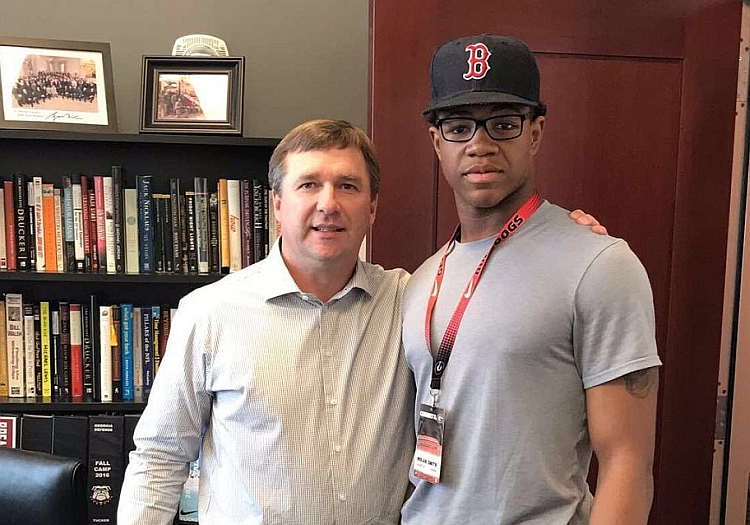 Nolan Smith – 6'3 245 – OLB – 5 Star
The Number 1 high school football player in America, Nolan Smith arrived at UGA with enormous expectations. For those who watched the Army All-American game it was evident how special of a football player Smith can become over his three (highly doubtful 4) years in Athens. Often times when you look at the number one player in the country they arrive at the college of their choice with a sense of entitlement, however that is not the case with Smith. Smith is a relentless worker in the weight room and on the field. Once again, this was demonstrated at the Army All-American game when he worked with the defensive lineman, linebackers and defensive backs when going through drills. While versatility is a strength, his greatest strength is his ability to flat out get after the quarterback. He has a tremendous first step, the power to bull rush and the flexibility to bend around the edge. In my opinion the biggest thing the UGA's defense has been missing since the arrival of Kirby Smart in Athens is an elite pass rush. Adding Nolan Smith (along with Jermaine Johnson) should remedy this issue very quickly. Now, to mix in a bold prediction here – Nolan Smith's career in Athens will end with him surpassing David Pollack as the career leader in sacks (Pollack had 36.0), he is that gifted. To continue the bold predictions I firmly believe he will be a Von Miller/Khalil Mack level talent and will be a Top 5 draft pick before all is said and done. As you can probably tell from the effusive praise above, Smith is going to be a major impact player in 2019. You can't keep a player this talented off the field even with the fierce competition in that room.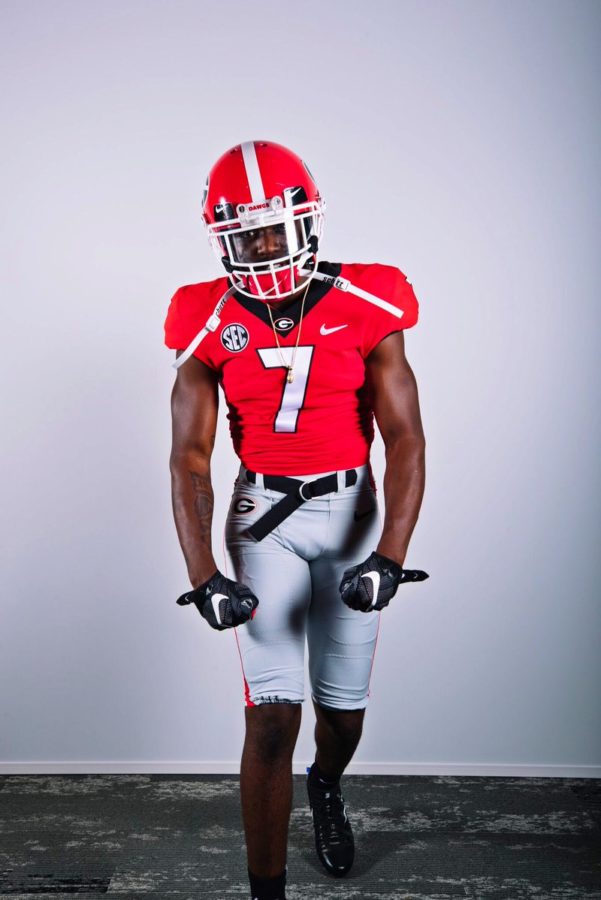 Tyrique Stevenson – 6'1 202 – DB – 4 Star
Stevenson was another big-time addition for the Dawgs on Early National Signing Day. He is another unique talent that Kirby Smart covets for his defensive scheme to to be able to reach its true potential. The south Florida native brings that same type of swagger as DeAndre Baker and Divaad Wilson who are from the same area. He also brings tremendous size and outstanding versatility to the secondary for which there are few comparisons. The best comparisons I can think of is Minkah Fitzpatrick and Derwin James. He can play corner, STAR, MONEY or either safety position during his time in Athens and depending upon the opponent he may move around from week to week. Where he could benefit the Dawgs defense the most is at the STAR position. That has a major area of weakness for the Dawgs in 2019 with Tyrique McGhee getting a majority of the reps and he doesn't fit that role from a physical stature perspective. With the Dawgs spending 75% of their time in nickel defense the STAR is incredibly important. You have to be able to cover quick slot receivers, flexed out tight end and be physical enough to hold up at the point of attack in the run game. On paper, Stevenson brings all of those qualities. Much like inside linebacker, STAR is a difficult position to learn. However, Stevenson's talent will likely be too much to keep off the field. Look for Stevenson to get a lot of action early in the season during mop-up duty to get him prepared for increasingly important reps later in the season.
Tramel Walthour – 6'4 280 – DL – 3 Star
Walthour is probably the least known quantity in this class but the staff clearly likes him as they recruited him out of high school and then kept recruiting him through his one season of junior college. On paper he is not the highest rated, nor is he the most physically imposing but from what I hear he has a great work ethic. Time will tell with Walthour on what type of impact he can have in 2019 but I certainly would not classify him as a definite redshirt (see Jordan Davis).