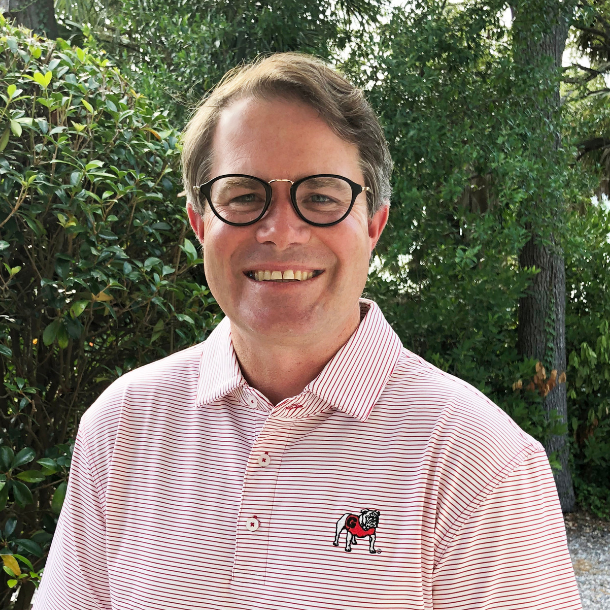 Like everything in 2020, the words "fluid" and "nimble" certainly come to mind as I sit down to write a first in 18 years of producing Bulldawg Illustrated … a digital re-issue, editor's note.
Almost exactly five weeks ago, I had the tough task of trying to keep the Bulldog Nation upbeat heading into the road game against Missouri following the loss to the dreaded Gators in Jacksonville. Of course by the middle of that week, the news hit that the game had been postponed because of Covid problems with the Tigers team.
I think most Bulldog fans would agree that having the extra week (with no game) for our depleted roster wasn't the worst thing, particularly for the Georgia offense. Because after the break, led by quarterback JT Daniels, solid victories over Mississippi State and South Carolina were exactly what the doctor ordered, not only for our rabid fan base, but for Kirby Smart and his entire program.
I would say the exact opposite for the unfortunate announcement this past Friday when the news hit that the Vanderbilt game in Athens had been postponed. Our men in Red and Black were ready to play and certainly were going to add to the positive momentum of the previous two weeks/games.
Fluid and nimble … 2020, a year and season that is crawling to the end.
    However, much like Coach Smart remarked in today's (Monday) presser with the media, the best course of action is to not dwell on things you can't control. You have to deal with the hand that is dealt and make adjustments accordingly. For our team here at BI that started this past Thursday, when I let everyone know that we would re-issue our Missouri issue digitally (this week) with updates to content.
Like with all our issues over the years (which is now approaching 300), I'm both proud and grateful for our team at Bulldawg Illustrated. Yes, it isn't fun to have to go back through copy you have written a month earlier and update stats, facts, etc. Yet, that's exactly what contributors Jeff Dantzler and BI intern Lance McCurley did this morning. So when you're reading this re-issue, please doubly appreciate this week's Five Keys (page 16) Top 15 (page 38), Bulldogs and Tigers to Watch (pages 12-15) and Dawg Bones (page 18).
While it has always been fun to compare the weekly grind of what we do with BI to that of the football program, clearly it pales in comparison. The way our coaching staff and team have stayed together this season truly has been remarkable. And while the outcome won't yield the big enchilada to our team in 2020, I know whom I'm putting my money on heading into the 2021 season.
Thankfully, despite the delays and postponements, it appears our fans will get to see their 2020 team two more times to close out this historic 10-game all SEC schedule. That starts Saturday in Columbia, Missouri with a Tigers team that is absolutely scorching on offense. Nonetheless, I know our team will be ready thanks to Coach Smart and his staff's steady hands on the program. Five years ago, Smart was hired to bring Georgia back to glory and his numbers support that is exactly what has happened. Even with the success, it speaks volumes, that a half decade into his tenure, he realizes the importance of continuing to grow and adapt to the awesome responsibility of leading one of the top programs in the country.
Keep things going Kirby! The Bulldog Nation appreciates and supports you in your never-ending quest to bring another National Championship to Athens.
Speaking of our fans, I had fun picking the photo for this re-issue cover because anyone who prides themselves on going to every Georgia game, every year, has to know Wayne Cooper (far right on the cover shot). Over the last 40 years, the Sarasota resident and over-the-top Dawg fan has missed only three games. That's home, away and bowl games. And this past Friday, Wayne checked into his hotel in Athens for the Vandy game an hour before the game was postponed. He didn't turn around and fly home. Instead he stayed and spent money in Athens all weekend.
    I first began seeing Wayne on flights to away games when we started BI. While he was connecting from Sarasota in Atlanta, typically I was doing the same from Brunswick. As the years have gone by, we have enjoyed getting to know each other because of our love of Georgia. Also, we have been known to imbibe a few, game day Crown and Cokes, from time to time.
And pictured on this page, are Tracy and Mark Carmony, who also have become great Bulldog friends over the last two decades. When I first met Mark at the Outback Bowl in the late 90s, he had a lucky, white towel that he carried around like former UNLV basketball coach, Jerry Tarkanian. He may even have chewed on the towel like Tark did. Before finally introducing myself to Mark, my friends and I simply referred to him as Towel Man. Now, I'm in the same Athens tailgate with him and his awesome bride, Tracy, who has been an absolute Godsend this season snapping fan photos for BI from Fayetteville to Lexington to this weekend in Columbia. Thanks y'all, you are the best!
    Wow, I didn't mean to get sentimental with this latest offering, but this crazy year of 2020 certainly makes you want to appreciate things as much as you can. Particularly, sharing the love of Georgia football with so many. Enjoy this digital re-issue of BI. While I would love to tell you it will be a long time before you see another, that is not the case because we will be re-issuing our Vandy issue next week — same time, same day. Fluid and nimble … beat Mizzou and Go Dawgs!!