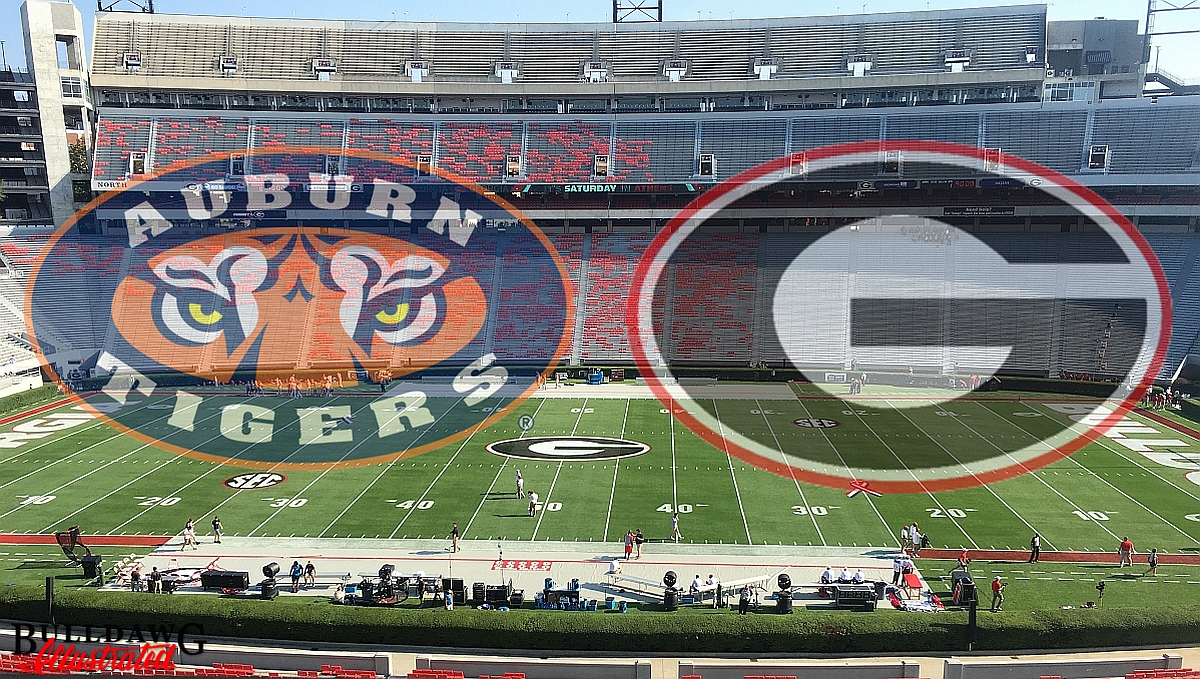 The Bulldogs have struggled in their rivalry games this season, but could right the ship in a game against a top 10 team like Auburn. This game will require the Bulldogs to play their best football yet and although they may be on the right track, here are five things to watch out for in this game.



5. Will the Bulldogs be Healthy Enough?

The Bulldogs will most likely go into this game without wide receiver Jayson Stanley and defensive lineman Daquan Hawkins-Muckle. With many other key players like Trenton Thompson and Natrez Patrick dealing with lingering injuries, it will be interesting to see if the Bulldogs have enough talent and depth to keep up with the Auburn Tigers throughout each and every aspect of the game.


4. Will Isaiah McKenzie Continue to Handle Punt Returns?

Isaiah McKenzie is an explosive punt returner, who has the ability to take it to the house on almost any play. However, he has had his share of struggles including multiple muffs and fumbles as a punt returner this season and it is getting to the point where the staff will have to question if his playmaking ability is worth dealing with his vulnerability of dropping and mismanaging punts. I personally think McKenzie will continue to handle these duties but this has to be a question in the coaching staff's mind in the team's game this week.


3. Does Nick Chubb have the same confidence?

Nick Chubb had a pretty good day running the ball against Kentucky and was able to run at will on most attempts. However, he did have a multiple fumble game which is very rare for a player with the talent level of Nick and it will be interesting to see if the Kentucky game will put a damper on Chubb's confidence in his game against Auburn. I am sure ball security was a major focal point for the team in practice this week and how Chubb responds this week will be intriguing.


2. Can Marshall Long and Rodrigo Blankenship keep it up?

Blankenship and Long had a great night against the Kentucky Wildcats and will be looking to build on their performance in the Bulldogs battle against Auburn. Blankenship has been a more steady player of late but Long will be just as important in this game if the Bulldogs want to come out victorious. This aspect of the game is always crucial and if these two players can keep up their solid performances, then they should play a large role in the outcome of this game.


1. Can Jacob Eason Play his Best Game yet?

This game will require each and every player having their best game yet and there is no player more crucial than the freshman quarterback himself. Eason has shown flashes of great playmaking ability in past games, but he will need to put it all together in this game if the Bulldogs want to walk away with a win. Eason will have to display better decision-making and more accurate throws in order to lead the Bulldogs to victory against a fierce Auburn team.


These five keys will definitely be something to watch out for in Georgia's game against Auburn and how each of these keys play out will have an effect on who wins and loses this game.