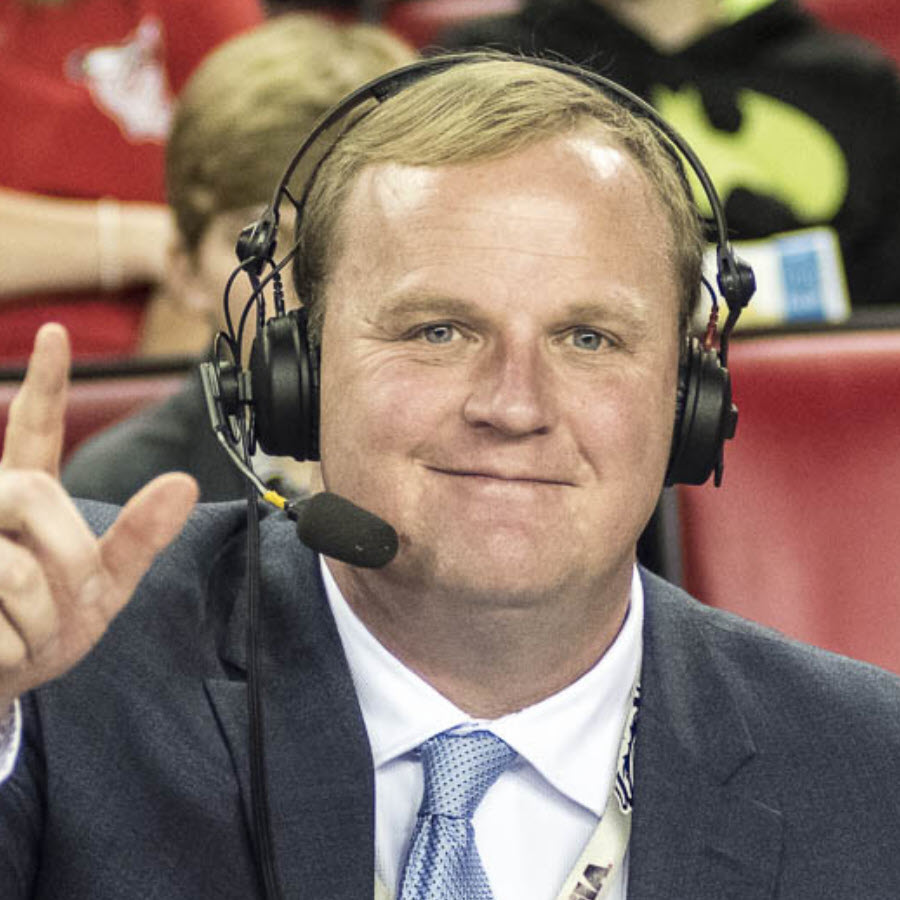 This year is flying by, and there are just two weeks left in the regular season. The SEC had an awesome weekend with seven intraconference games. Washington pulled off a great win over Oregon in the rejuvenated PAC-12. Ohio State and Michigan keep rolling right along, and TCU has put itself in position.
1. Georgia – The Bulldogs clinched the SEC East title with a 45-19 victory over Mississippi State, improving to 10-0 on the season. Georgia is on the road again this week, heading to Kentucky, which got upset by Vanderbilt this past weekend.
2. Ohio State – The Buckeyes pummeled Indiana 56-14 to make it 10-0 on the season. Now comes a tough test at Maryland in what could be a high scoring affair. Then comes the big one with Michigan. Ohio State is the last Big Ten team to win it all.
3. Michigan – That Wolverines running game was extremely impressive in a 34-3 win over Nebraska. There has been no slip back for Michigan, which won the Big Ten and made the playoff last season. Illinois heads to the big house on Saturday.
4. TCU – The Horned Frogs are 10-0 and got the signature win over in-state rival Texas. TCU has locked up a spot in the Big XII Championship Game and are firmly in the playoff picture. It's off to struggling Baylor Saturday.
5. Tennessee – Missouri hung around for a while, and then Tennessee hit its full stride offensively, pulling away from the Tigers for a 66-24 win. Style points. Next up is South Carolina in Columbia and then Vanderbilt in Music City.
6. Southern Cal – The Trojans took care of Colorado Friday night 55-17 to improve to 9-1 on the season. Now comes the two big rivals. First it's UCLA in the Rose Bowl and then Notre Dame in the Coliseum. The Trojans are in the thick of everything.
7. LSU – The Bayou Bengals took a hard-fought, old school defensive battle in Fayetteville, downing Arkansas 13-10. LSU faces Texas A&M in the regular season finale, but have secured in the SEC Championship Game. They get UAB Saturday.
8. Alabama – The Crimson Tide pulled out a 30-24 victory over Ole Miss to make it 8-2 on the season. Bryce Young is just tremendous, and has a shot at a second straight Heisman Trophy. Alabama hosts Austin Peay Saturday, then it's Auburn.
9. Clemson – The Tigers are bound for the ACC Championship Game for the seventh time in the last eight years. Clemson hosts Miami Saturday. The Hurricanes, who just beat the Yellow Jackets, have been struggling. Clemson is still in the playoff hunt.
10. Ole Miss – It was an all-time heartbreaker for Ole Miss, as the Rebels had their SEC Championship Game and playoff hopes ended by Alabama. Ole Miss must regroup and head to Arkansas, which nearly upset LSU.
11. Penn State – The Nittany Lions have lost twice this season, falling to Ohio State and Michigan. A 30-0 win over Maryland was impressive. Penn State is 8-2, and off to Piscataway to take on Rutgers. It may be cold there.
12. Utah – The Running Utes have a monster game Saturday at Oregon. The Ducks are reeling from a heartbreaking loss to Washington. The PAC-12 is up for grabs. If Utah wins Saturday, with a trip to struggling Colorado next, the Utes are in.
13. North Carolina – The Tar Heels are getting excellent quarterback play from Drake Maye, and are 9-1. A thrilling 36-34 win over Wake Forest is a highlight win. The Yellow Jackets are bound for Chapel Hill this weekend.
14. Washington – The Huskies got their win of the year, pulling out a thrilling 37-34 victory over rival Oregon in Eugene. The record is 8-2, and a sweet bowl awaits if Washington can close strong. Colorado visits Seattle Saturday.
15. Oregon – It was a heartbreaker for the Ducks, who fell to Washington 37-34. The playoff hopes are dashed but the PAC-12 is within reach. Can Oregon rally and find a way against tough Utah at Autzen Stadium?