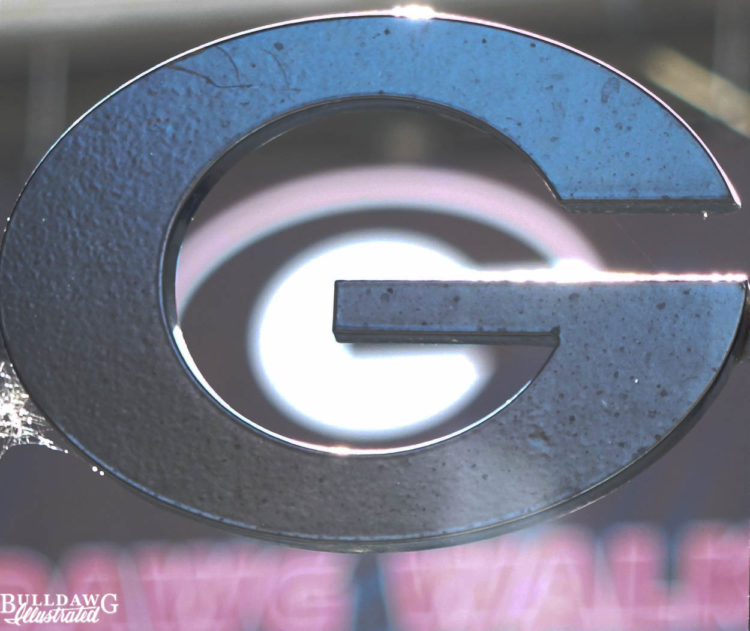 As the season draws closer, expectations for the Georgia Bulldogs are only getting higher. On January 12, 2016, in Mark Schlabach's Way to Early Top 25 he had the Bulldogs at #23. After Signing Day, Schlabach moved the Dawgs to #19. Now, heading into summer workouts, the Dawgs have vaulted all the way to #12. All of this with only a few spring practices in the books and no games being played. Expectations are rising incredibly quickly and are based on….well expectations. Expectations that Chubb will be 100% sooner than later. Expectations that Jacob Eason is going to play well beyond his years. Expectations that Lorenzo Carter is going to have a breakout junior season. Last but not least, expectations that Kirby Smart will make in-game decisions like that of a seasoned head coach. Seems like a lot to expect. All that said, what do I expect?
Expect UGA to be Physical – Every year Kirby Smart was at Alabama the Tide were one of the most physical teams in the country. After strapping it up against the Tide, you felt it for a good two or three days afterward. Kirby Smart is going to demand that in Athens. This offseason Scott Stricklin, Ed Ellis and Aaron Feld will pound it into them in the weight room.
I Expect UGA to Make "Rookie" Mistakes – The Bulldogs are going to be a very young football team this season. Eason may not start Week 1, but you can bet he is going to get a lot of snaps over the course of the season. He is going to see things he has never seen before from opposing defenses and make some bad decisions. The Dawgs are going to be incredibly young on the defensive line, and it won't be surprising to see them get out of positions from time to time. Rookie mistakes also apply to Coach Smart, who will be making huge decisions, i.e., clock management, for the first time. It's only natural that he will have a learning curve.
I Expect UGA to Play to Win – Too many times in recent memory the Bulldogs would get a lead of a couple of scores and would go into a shell and allow the opponent to get back in the game. In my opinion, UGA was not playing to win; they were playing not to lose.
I Expect a Boot in the Rear – Under Kirby Smart if you make a mistake in the game, and he feels he can't trust you I expect him to express his displeasure then tell you to find a comfortable seat on the bench.
I Expect UGA to "Show Up" – Too many times when Mark Richt was at the helm in Athens the Bulldogs wouldn't show up mentally ready to play. Sometimes it was against smaller school opponents that the Bulldogs were eventually able to out-athlete and get the win. Other times it was in Jacksonville against the Gators when the Gators pounded the Dawgs for 418 yards.
I Expect UGA to "Punch Back" – My #1 criticism of the Bulldogs under Mark Richt was that UGA often did not respond well to getting punched in the mouth. If one thing went wrong, they got shaken, if a second bad thing happened they rolled over. It was very disappointing to watch, and it seemed to happen a couple of times each season.
I Expect UGA to Lose a Couple Games – There are a bunch of question marks for the 2016-2017 edition of the Bulldogs. As I have detailed above UGA is going to be relying on a number of inexperienced players and a rookie head coach. This is not "UGA's Year". This a year of building the foundation and learning from mistakes to be better in the future.
I Expect UGA to Get Better Each Week – This is self-explanatory. Each and every week I expect UGA to be better than they were the week before and by the end of the season be a team nobody wants to face.
Now, I want to hear what the Bulldog Nation expects!