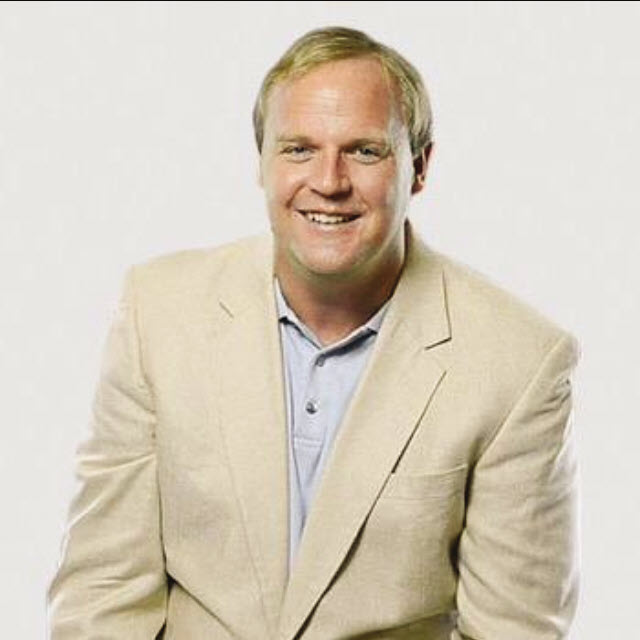 Kirby Smart, his staff and this team certainly don't view this season as a "bridge," or a reload. Georgia plays the University of Massachusetts for the first time this week, and Smart has certainly filled his squad in on the Minutemen's near misses of fellow Southeastern Conference programs South Carolina and Tennessee over the last couple of years.
With all that Georgia accomplished last season, and what this youthful Bulldogs squad, featuring a high number of talented freshmen and sophomores, can still accomplish, the future beacons brightly. So let's take a sneak peak at just how Georgia could potentially line up for the 2019 campaign. Captain Obvious reminds us that a lot can change from one season to the next when it comes to potential pro options when it comes to rising seniors, but here goes with a best guess of who will be starting and playing a lot for the 2019 Georgia Bulldogs.
Quarterback: Georgia will be in great shape behind center with Jake Fromm and Justin Fields. These two highly touted signal callers will be in their junior and sophomore seasons, and when the Bulldogs kick off in Nashville, these two would have had this season and two spring practices to push one another. John Rhys Plumlee, also a baseball standout, is on his way.
Running Back: The Bulldogs will be – an extra knock on wood for injuries here – stacked at tailback with D'Andre Swift, Elijah Holyfield, Brian Herrien, James Cook and the debut of Zamir White. We'll see if a tailback is in the class of 2019 to join the group.
Wide Receiver: MeCole Hardman and Riley Ridley will be seniors and JJ Holloman a junior. These three figure to highlight a strong group. There is presence within the program and help on the way. Georgia would like a player currently in the program and a newcomer to have an impact.
Tight End: Isaac Nauta and Charley Woerner are one of the top duos in college football, with Luke Ford a future standout. Georgia has great size and talent here. John FitzPatrick adds power up front and Ryland Goede is a highly touted incoming prospect.
Offensive Line: This is the group and season the Bulldog faithful have been waiting for up front. With Andrew Thomas, Isaiah Wilson, Cade Mays, Ben Cleveland and Soloman Kindley at the tackle and guard spots, Georgia could have the best line in the country, if Trey Hill can step in at center. That's a great bet. The last two classes have delivered so much depth and talent. Jamaree Salyer, Justin Shaffer, Warren Ericson and Owen Condon will fight for jobs and provide depth and with Xavier Truss and Warren McClendon coming in at tackle, Sam Pittman's group of bosses gets even better.
Defensive Line: It's time to let the Big Dawg Eat. This will be the biggest question mark, and Georgia quartet of seniors Julian Rochester, David Marshall, Tyler Clark and Michail Carter must show the way. The Bulldogs had a couple of classes without bringing in much up front. But big Jordan Davis could be a difference maker in the middle. Devonte Wyatt is coming and Malik Herring has shown flashes. There is a highly touted group of newcomers who can help, highlighted by Travon Walker, who is also a prep hoops star. That bodes well. The size of the newcomers is impressive, including four commitments who are at least 6-5.
Linebacker: This should be a huge position of strength with veterans Monty Rice, Tae Crowder and Walter Grant and the quartet from the 2018 class: Brenton Cox, Channing Tindall, Adam Anderson and Quay Walker. Robert Beal will be a redshirt sophomore and will push for time. The Bulldogs need consistent pressure from both outside spots and sound and strong play inside. The players are there. And there is a strong class of newcomers on the way, including longtime commitment Nolan Smith.
Secondary: Richard LeCounte and J.R. Reed should be outstanding at safety, but the Bulldogs are looking for their heir apparent successors. There are big shoes to fill at corner, but Tyson Campbell should be a super sophomore. Mark Webb and Eric Stokes figure to be the leading contenders at the other corner and nickel. Divaad Wilson and is amongst the talented players in the program and there is help on the way. Georgia is recruiting well everywhere.
Specialist: Rodrigo Blankenship will be a highly touted fifth-year senior at kicker and Jake Camarda could make a big jump at punter as a sophomore. Georgia needs to find Blankenship's successor soon. Hardman is an outstanding returner. And it's a must to be good at snapper and holder. The coverage, return and protection units, with Georgia's depth, should be very good. The special teams could again be a weapon, a welcome trait of Smart's Dogs.
The schedule will be very tough and the Bulldogs will have a target on their chests again. "Pressure is a privilege." This will be Smart's fourth year at the helm, and Georgia should have the horses to make a run at everything in 2019.