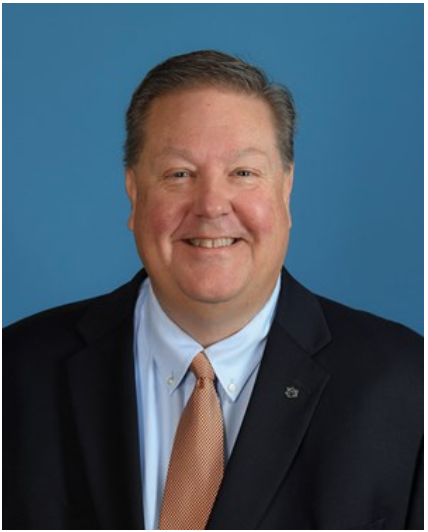 My good friend Andy Burcham, a longtime contributor to Bulldawg Illustrated, once again gives us his insights into the Georgia-Auburn game. Andy is one of the great guys and top announcers in the league and has carried on the fantastic Tiger broadcasting tradition that includes Jim Fyffe and his friend Rod Bramblett. As always, we appreciate Andy's time and expertise.
Talk about Bo Nix and how important he is for the Tigers SEC Championship Game hopes in 2020.
Bo was terrific as a true freshman. He'll need to improve as a sophomore. Needs to be most consistent, game to game. Will be interesting to see how he flourishes under new Offensive Coordinator and QB Coach Chad Morris.
Auburn lost some great players off last year's defense, along with Big Kat Bryant, who will be the front-line defenders for the Tigers this season?
Tyrone Truesdell was a starter a year ago, and like Big Kat returns to anchor the line this season. Colby Wooden is a redshirt freshman who started against Kentucky. Derick Hall is another newcomer to the starting lineup at the Buck. T.D. Moultry is listed behind Hall, but will still be relied upon.
What do you consider Auburn's strengths?
Linebacker jumps off the page for me. K.J. Britt was an All-SEC selection last year. He returns for his senior season. Owen Pappoe was a starter from the beginning of his freshman season. He's added size to a very athletic frame. In addition, Auburn's skilled positions offensively. Bo Nix is a sophomore at QB. Anthony Schwartz, Eli Stove and of course Seth Williams at wide receiver are experienced and talented. Look for Auburn to find more ways to get the ball to Schwartz, who is among the fastest players in the country. Auburn fans are also excited about the addition of the tight end position as more of a receiving threat.
What does Auburn need to do to win?
Find a way to control the line of scrimmage. It will be tough for Auburn offensively, considering the Tigers have one starter from a year ago in Nick Brahms at center. Defensively, find a way to put pressure on the quarterback.
What is your take on Georgia?
Typically, we would all have a handle on the Bulldogs, but since this is the second week of the season, I think they are a bit of a mystery. Talented to be sure.
In this surreal and bizarre year, how odd is it going to be for this game to be played on the first Saturday of October?
The new normal, I guess. Typically, the Georgia game has been one of the coldest of the season … not anymore. It's typically just prior to the Iron Bowl … not anymore. It may take awhile, but I'm guessing we'll all grow accustomed to the oldest rivalry in the Deep South this early in the season. Remember, the first time the two teams played was in February.
Do you like what the league decided to do this season with the 10-game conference only schedule?
I think the SEC handled this summer as well as any league in the country. We can argue about what school has the easier or harder schedule, but I thought the decision in late July energized the league. Lots of folks have declared this season would or should never take place, but here we are, thankfully. Now we are seeing other leagues that previously declared there would be no football this fall, follow suit.