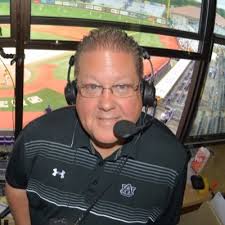 Andy Burcham, my old friend and the Voice of the Auburn Tigers, has been a contributor to Bulldawg Illustrated for many years. He's a tremendous announcer for football, basketball and baseball, who is carrying on Auburn's great broadcast lineage.
What does Auburn need to do to beat Georgia?
Find a way to run the football. The backfield tandem of Tank Bigsby and Jarquez Hunter are formidable. Have to find a way with a revamped offensive line to make some holes.
What is your take on the Bulldogs?
Just as good as last year, maybe better offensively.
Let's talk SEC, what do you see as the future of the league in terms of schedule set-up?
Missouri made its first ever trip to Jordan-Hare Stadium last month, 12 years into being in the SEC. Whether it's a modified division, no division or pods, the league has to find a way to schedule equitably, in every sport.
Would you rather see more games against all the teams in the league or the annual preservation of classic rivalries?
It seems like it has to be one or the other if we play nine.
I'm not sure there is a unicorn solution for this. It may take a sacrifice of a long time rivalry. It also may take adding another SEC game to the schedule.
Of the three top Auburn teams of the 2000s … 2004, 2010, 2013, which is your favorite? Which is the best?
2004 is one of my favorite Auburn teams I've covered in any sport. It became the example of the need to establish a playoff. We'll never, again, see an undefeated SEC Champion, denied an opportunity to play for the national championship. That team had every aspect needed to win a title, experience and leadership on both sides of the ball. It's a shame that the polls were manipulated that season to deny Auburn a chance.
You are an outstanding announcer, out of football, basketball and baseball, what do you enjoy most about each?
I always say the season that I'm calling and it's the truth. Football is a spectacle and the biggest challenge to call, for me. I've called basketball longer than any sport. I played baseball and probably understand the game the most. It's a privilege for me to work at any SEC venue calling Auburn football, men's basketball, women's basketball, baseball and soccer.
Any changes you would like to see in college athletics, or would you like to hit the pause button for a while?
I'm not against NIL or the transfer portal, but something must be done to regulate both.