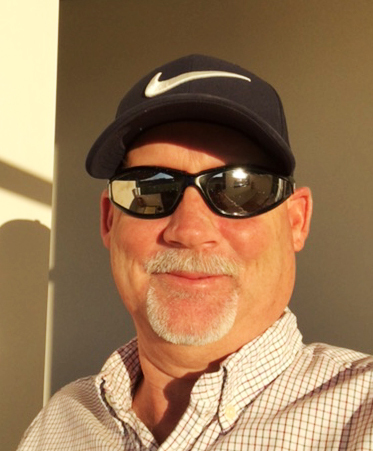 David Shelton gives us his thoughts on Saturday's game between the Bulldogs and Buccaneers. He has been writing about high school and college sports since 1987. David spent seven years as the SID at Charleston Southern (his alma mater) before going back into the newspaper business in 2007. He currently covers preps and CSU for The Post and Courier in Charleston. An avid baseball fan (Braves and Yankees), he is a volunteer junior varsity baseball coach at Cane Bay High School. His pride and joy are his two grandchildren, Cayden and Emileigh.
What have been the highlights of Charleston Southern's season thus far?
I would say the season-opening win over The Citadel, the crosstown rival. CSU was pretty dominant in that game. They also lost to East Carolina, 31-28, in a game they should have won. They missed two makeable field goals and had another blocked. CSU had the ball near midfield at the end of the game and had nearly 500 yards in total offense.
What are the strengths of this program?
Strengths are quarterback Jack Chambers (a Georgia native) and a pretty solid group of receivers. CSU is an air-raid offense with a lot of passing, short stuff mostly but they will stretch the field. Chambers is a pretty solid FCS quarterback. He throws a nice ball and can make plays on the run if needed. The defensive line also is a strength. Shaundre Mims at tackle is a good player with 20 career sacks.
Is becoming a consistent playoff contender a realistic goal?
As far as the FCS playoffs, I think CSU can reach that level to where they can contend for a spot every year. The top two teams in the Big South, Kennesaw State and Monmouth, are a bit ahead of everyone else, so cracking the top two is the first challenge.
What would Charleston Southern need to do to pull off the upset?
In terms of an upset, I don't think it is possible. Georgia is the best team in the country. CSU has never come close to beating a power 5 program. They have lost to Florida twice, South Carolina, Mississippi State, FSU, Colorado and Vanderbilt in recent years – though they almost beat Vanderbilt (lost 22-19).
What are some changes you would like to see in college football and college athletics?
As far as changes in athletics, I would like to see more separation of seasons. Basketball starts too early and baseball starts before basketball is over.I don't see the need to rush into seasons. Ideally, football would start September 1, basketball December 1 and baseball (spring sports) March 1. I also feel like baseball should cut back games to 45 or so.
Athens and Charleston are two awesome places, where are your favorite stops?
In Charleston, we have amazing food and history. It's one of the oldest cities in America and downtown is an amazing place. The old churches, the market, the shopping and carriage tours. I have lived here since I was a kid and have never thought of leaving.