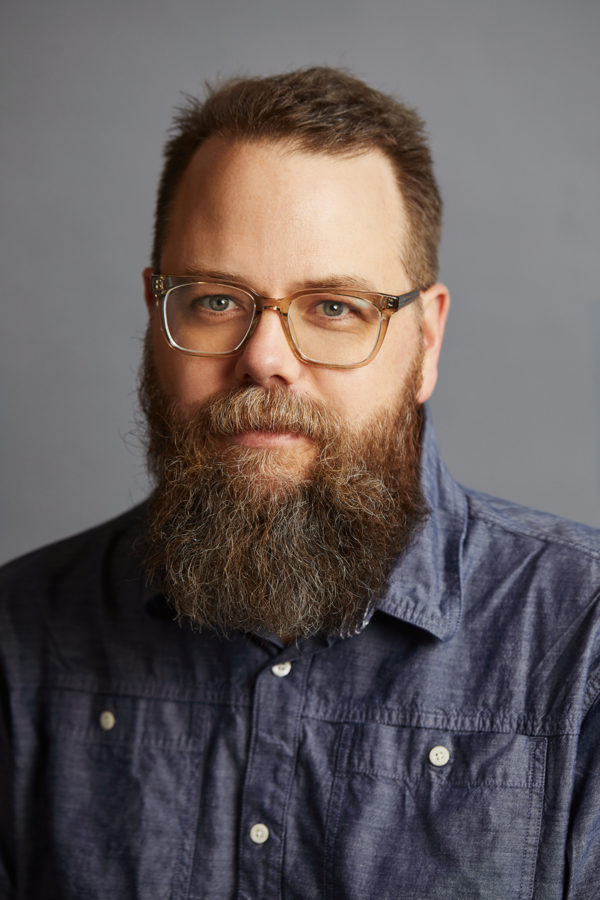 C. Trent Rosecrans is a 1998 graduate of the Henry W. Grady College of Journalism and Mass Communication. He's currently a Senior MLB Writer for The Athletic, covering the Cincinnati Reds. After starting at The Red & Black in 1995, Rosecrans has written for the Athens Banner-Herald, Decatur (Ala.) Daily, The Cincinnati Post, Clear Channel Cincinnati, CNati.com, CBSSports.com, The Cincinnati Enquirer and The Athletic. He is currently the president of the Baseball Writers Association of America.
With Cincinnati such a pro sports city, where do the Bearcats fit in?
UC certainly has its staunch supporters and they fit in, although there are partisans of Xavier, the other major university in town, albeit one without a football team. You'd think Ohio State would be a bigger factor than it is in town, but while Ohio State is a big deal outside the 275 loop, the Buckeyes have their partisans in the 513, but they aren't as loud as they are elsewhere. You also have plenty of Kentucky fans, but as UGA fans know well, UK fans usually are like reverse bears, they hibernate through the summer and fall only to awake in basketball season and start their roaring (most years). There are certainly UC fans and for many years, especially during the Bob Huggins era, basketball was first, but football has always been something of an underachiever with the great high school football in the area.
Have you felt the enthusiasm for the program grow since Luke Fickell has been there?
It's been interesting to watch the different football coaches since I've been here — I got here around the same time as Mark Dantonio, who was maybe the most like Fickell in his time here. Dantonio, like Fickell, came from Ohio State and felt like he was here for the long-haul and a fit. Of course, what he inherited wasn't quite what Fickell inherited, but he did have some advantages that Dantonio didn't, like an impending entrance into the Big East, which at the time was a major football conference (remember that?) Dantonio ultimately wasn't here for the long haul, but you can still see an alternate reality where he would build it. As great of a job as Brian Kelly did, it was obvious that he was going to use UC and UC was going to use him. Although it was a messy breakup, both benefited from the relationship. Butch Jones felt like a cheap imitation of Kelly (right down from going from Central Michigan to UC) and then there was the utter disaster of Tommy Tuberville who showed as much interest in being at UC as he did in paying attention in history class.
Fickell, though, could have jumped at lesser jobs and may well leave UC, but if he does, like Kelly, it'll be for a no-doubt move. Fickell just signed his son to a scholarship, an interesting bit of recruiting and long-term move. He's done what a couple of other coaches have talked about but haven't stuck around long enough to really do, but build a real recruiting foundation in the state and the immediate area. There's enough talent in the immediate area to lose the very top players to Ohio State and Michigan and occasionally Notre Dame (many of the powerhouse programs are Catholic schools) and still be very competitive.
Another big part of Fickell's success has been there from the start — defensive coordinator Marcus Freeman. Freeman is a future star. I think he's waiting for just the right opportunity, as well. He won't be at UC forever and probably not even as long as Fickell, but he's damn good. He was at Fickell's introductory press conference and you could tell that day they were tight and would be intertwined.
What Fickell has done has backed up his words of togetherness, building a foundation and loyalty, something that's rare in this business. He seems genuine, a rare trait in college athletics. He's an Ohio guy and his wife likes UC and Cincinnati. He has six kids (including two sets of twins) and that's a big part of why he's been picky about jobs even before coming to UC. He's said he likes Cincinnati and he's backed it up. Cincinnati seems to like him, too. He's not flashy, but man, he's all substance.
What do you enjoy most about your job?
I love learning new things. You'd think that's tough to do covering the same team for more than a decade, but it's not. There's always new things to learn, new people to know, new stories to tell. Honestly, covering baseball is fun (in normal times) because of the access. I don't know that I could ever go back to covering college sports. I had a story idea the other day and I texted Joey Votto about doing it. Can you imagine Seth Emerson having a story idea at UGA and texting JT Daniels and asking about it? Kirby Smart would send a hit squad to Seth's house. I've gotten to know a ton of people and do so many different things I'd have thought was impossible so many years ago when I was at The Red & Black, but here I am. It's been a dream, really.
What do you miss most about Athens and Georgia?
Besides Cali 'N' Tito's and the Manhattan? I still have so many friends in Athens and I so wish I could live there even now. It's the most wonderful town in the world. I miss walking downtown, I miss the smell of spring (well, not the Bradford pear trees), I miss a day at Foley Field ("wild pitch is a run!"), the NCAA Tennis Tournament, walking into the 40 Watt at midnight to hear a band, a Blenheim and Maker's at the 'hat. I mean, I also miss being in my early 20s, but who doesn't?
Who is the best athlete you've covered?
I covered Champ Bailey and was at his draft day in Folkston, which was really cool. I'm not sure I've covered a better pure athlete than him. I also covered Ken Griffey Jr. and was in his kitchen the day he got the call from the Hall of Fame, also pretty cool. Those were pretty good athletes. Jarvis Hayes is up there. In general, I tend to think basketball players are the best all-around athletes, when it comes to pure athleticism and all-around skills. Joey Votto isn't the pure athlete any of those guys were (but heck, we were joking about something not too long ago and he sent me a video of him, at 36, dunking while wearing slip-on Vans, so don't let him tell you he's not a good athlete), but he's the most fascinating athlete I've covered. It's amazing what I've gotten to do over my career and I can't believe how lucky I've been.
What's the score in Atlanta?
My prediction is completely uneducated and uninformed — I've pretty much just read the stuff from the excellent beat writers at The Athletic, Justin Williams and Seth Emerson — so I'll go with the homer pick and take UC 27, UGA 24.