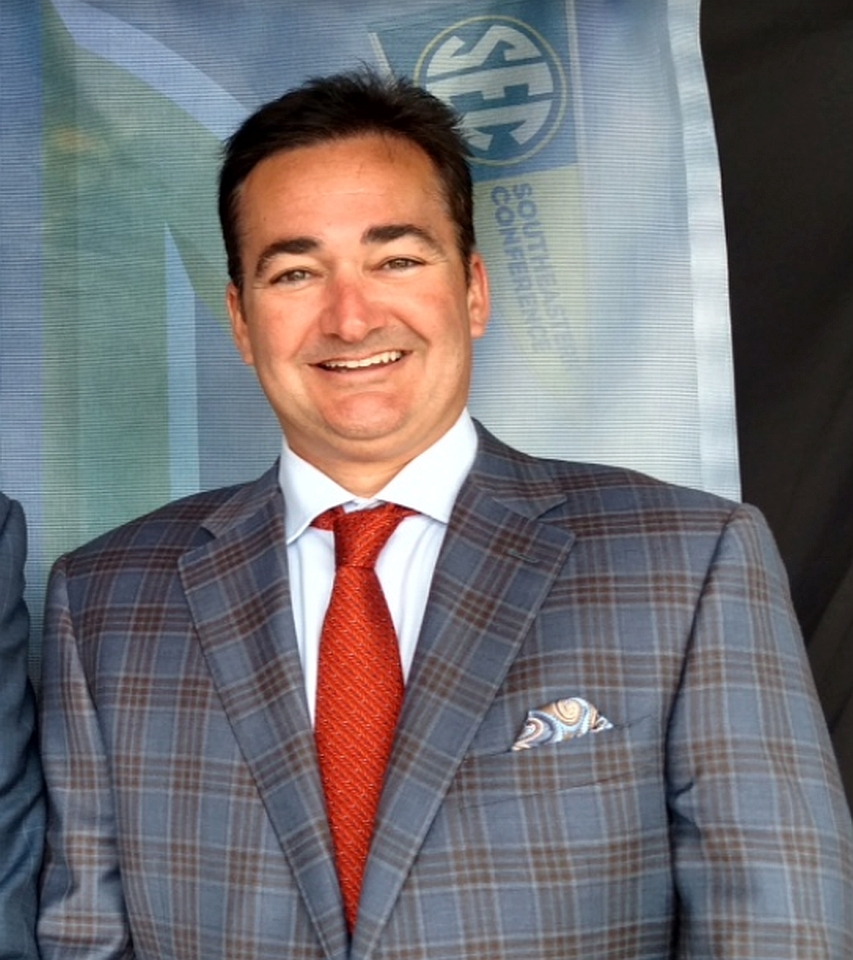 Mike Morgan is one of the most talented announcers in the business. My old friend works for ESPN and the SEC Network and can be seen and heard broadcasting college football, basketball and baseball. Mike is also a highly successful talk show host, and used to broadcast South Carolina athletics. His dog Baxter is a famous sidekick.
What is your take on what is going on at South Carolina with the dismissal of Will Muschamp?
Clearly a simple case of coming down to wins and losses. Players loved him. He represented the University in a first class matter, but the dropoff the last two seasons was too much to overcome.
Who do you see as the most likely successor to Muschamp?
Do you pick the Pick 5 while we're at it? In all seriousness, I'm sure there's a runaway candidate, just runaway characteristics. It will be an offensive coach. It will be someone who really wants the job to instill some much needed positive vibes again. I imagine it will be someone fairly young as well. Whoever takes the job will have great facilities, fanbase, and leadership/support from the top. However, they will need to get to work in recruiting. There are some talented players on that roster for sure, but there are several holes. South Carolina has never had more going for it as a job, but it's also a very difficult job, especially with the success of nearby programs such as Clemson and Georgia.
What do the Gamecocks need to do to win the game?
Last year it took turnovers to win the game. With a decimated defense, I don't see that happening. It has to be a low scoring game. I liked what I saw out of Luke Doty. Would not be surprised if he gets the start. He gives them an extra dimension at QB.
What is your take on Georgia?
My take is like everyone else's … why so long to start JT Daniels? Clearly he's the guy for the job and changes the outlook of the passing game. If that was there all year, who knows what the season would look like. Defense is nasty. Backs are good. I had questions about receiving corps, but they obviously were motivated with the quarterback change and played their best game all year versus Mississippi State.
Do you think we'll see an annual increase in conference games in the near future?
I think most coaches will fight it, but there will continue to be rising pressure to go to nine games. Who among us wouldn't want that?
What was your opinion on Commissioner Sankey staying strong over the summer and getting the season going?
I think throughout the whole process it was abundantly clear Greg Sankey was playing chess while some other Commissioners were struggling to play checkers. We knew there would be hiccups, but the SEC plan was easily the most logical, and has been the most effective. In many ways, it's as if he's the de facto czar of college football. Everyone looks his way for direction on major issues.
What are some changes you'd like to see in college football and the SEC?
Number one is not even close—expand the playoff to eight. Seriously, people are running out of reasons why it wouldn't be a good thing. Sadly, I think we'll have to wait for the end of the current contract which is another four to five years. Number two would be to smooth out the replay process. We don't have to replay every marginally close play. Turnovers, TDs, and use the challenge system for the rest. Number three would be to have a consistent plan for NIL (Name, Image, Likeness), because it's coming.