One of the most knowledgeable SEC and football commentators in the business, my old friend Frank Frangie offers great insight once again into Georgia-Florida. Frank is Jacksonville sports. He is the highly popular voice of the Jaguars and hosts a daily talk show on 1010XL/92.5 FM Radio. Frank has broadcast numerous major college football games, hosted and produced regional TV shows and is the president and CEO of GridironNow.com.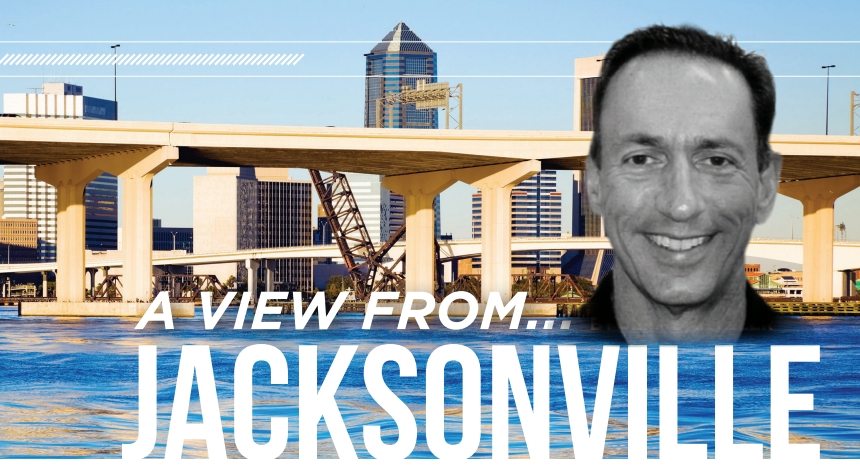 Talk about the impact of Kyle Trask at quarterback.
"Trask has had an amazing impact. He is a real testament to staying the course and not getting caught up in this portal-friendly world, even though it didn't look like he would play much. His obvious impact is that he is a really good passer; tall, strong in the pocket, very accurate. Which fits this team because Florida has a truly elite receiving corps, one of the best they've had there in a long, long time. He's not the most athletic guy, which is unusual for a Mullen-led offense. But he is calm, doesn't get rattled much, is a big guy with a big arm. He's won over his teammates and fan base for sure."
Dan Mullen has "fanned the flames" of this one, how big is this game for Florida?
"Yeah, Mullen took some swipes at Georgia in the off-season, which was a little surprising since Florida hasn't beaten the Dawgs in the last few years. But Mullen is the perfect fit for Florida — he has inspired confidence, even a little bit of a brashness, for a program that has missed on some hires since Urban Meyer. And this game is very big for Florida. Losing isn't tragic — there wasn't much belief before the season that Florida could beat Georgia — but now that it appears the two teams are more even than folks believed before, it is a great opportunity. Gator fans would love to win the East and turn this thing back in just his second season."
What would a Florida win Saturday mean to the Gators?
"It would mean that it happened under Mullen faster than anyone thought. Most fans compare him to Spurrier more than Meyer, even though he worked under Urban. It would mean that Florida is right in the playoff picture. I'm not sure many folks outside of Gainesville expected that before the season."
What does Florida need to do to win?
"Florida can't keep playing from behind like they have been, not against a really good and, I'm guessing, a ticked off Georgia team. They have to get out of the gate. Even though Mullen loves to run the football and loves balance, I think Florida has to pass well early. Get Kyle Pitts, the best receiving tight end they have had there is a long, long time, involved. And all those receivers. Do it early. And I think they have to have Jon Greenard and Jabari Zuniga back — the two defensive ends are elite — on a defense that I don't think has a lot of elite talent — and they haven't played for a number of games now with high ankle sprains."
What's your take on Georgia?
"I'm not sure what to make of Georgia now. I think they are very good still, that is obvious. But I said in September I thought they might be better than all of them — Clemson, Bama, LSU, Ohio State, etc. They just looked the part. But that may not be the case now. Fromm is struggling, at least it appears from afar. And at least by the standards he has set. Georgia still looks big and fast on defense, but I'm wondering if struggles in the receiving corps and on offense in general — in this very offensive age — is hurting this year's team?"
Do you want the game in Jacksonville or home and home?
"In Jacksonville forever. That is my hope. I'm thrilled they just extended it through 2023 with a two-year option beyond that. I'm from Jacksonville, it's the best weekend of the year here. I will miss this game for the second time in a row and third time in six seasons as I will be with the Jags in London. But I think I saw 31 in a row before that. It is just a magnificent weekend in our city; there truly is nothing like it."
What is your score prediction?
"Right now, I still think Georgia wins. Florida has had a great year and Mullen is really good — they will win some championships under him. Between here and Mississippi State, it is obvious he is an elite game day coach and developer of talent. We'll see if he can recruit the way Saban and Kirby and others have, that is yet to be seen."
"But the point is I still don't think Florida has the overall talent Georgia has and the team with the best players usually wins. I also know Kirby has taken some shots for decisions here or there and the South Carolina loss, but I still think he is a very good, very complete, coach. I think Georgia wins here and wins at Auburn, too."