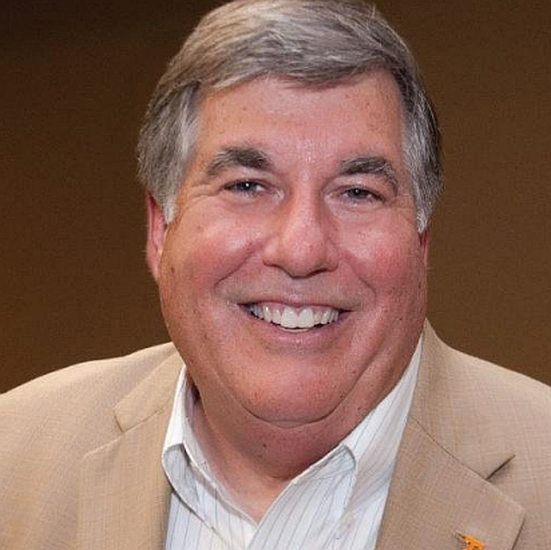 Bob Kesling, the Voice of the Volunteers, once again lends us his expertise on the Georgia-Tennessee game. Bob succeeded the legendary John Ward, one of the most beloved Volunteers ever, and is a great announcer and first class guy. John Ward to Bob Kesling is a Tennessee version of Dimaggio to Mantle.
Can you talk about the job that Josh Heupel has done, and the enthusiasm around him and the program?
Coach Heupel has done an incredible job really when you look at what he inherited. Over 30 players left. He had to rebuild the roster through the transfer portal. The biggest thing he did was to change the atmosphere in the locker room. It has all been positive. I have never heard him say a negative thing about anybody in the program. They are playing with confidence and playing like they are having fun.
Does it feel like Tennessee has the right guy now?
Very small sample size of course, but his track record will tell you his teams score points and put up big numbers on offense. He certainly has brought plenty of excitement back to the program.
The quarterback play has been a big plus, can you talk about that position?
Joe Milton transferred in after spring practice coming from Michigan. Big and strong with a huge arm. Milton came in and won the job in fall camp. With his arm, he can deliver that WOW factor. It did not transfer to the game field however. He missed some throws that were wide open and then hurt his ankle. That opened the door for Hendon Hooker, the transfer from Virginia Tech. Hooker came in and brought poise and execution to the offense. He has done a tremendous job running, throwing and taking care of the football. The biggest thing is when Hooker didn't win the starting job, he didn't pout or threaten to leave. Just went back to work and it has paid off for him.
What does Tennessee need to do to beat Georgia?
Run the ball, something the Vols couldn't do against Alabama. The offense is set up to run, run, run and then throw it over your head. If Georgia can make Tennessee one dimensional, it could be a long day.
What is your take on the Bulldogs?
Very, very good. Athletic, big, physical and fast. What else do you need?
What is your favorite memory from this series?
Josh Dobbs to Jennings. Still one of the most unbelievable endings I have ever seen or had the pleasure to call.
How would you like to see the SEC align when we go to 16 teams?
I have batted this one about. I would think that there are several rivalries we would like to see continue like Tennessee-Alabama, Georgia-Florida and Georgia-Auburn. I am sure Kentucky and Vanderbilt would like to play Tennessee every year. You also would like to see your team play Texas and Oklahoma more than every 10 or 15 years. I have seen the four team division format. Not sure how that can work. My guess is to stay in two divisions and rearrange them. No reason Missouri needs to be in the SEC East for example. Can't see how they can avoid going to 9 conference games or even 10. TV and the fans would love that, most coaches I would guess would like to stay at eight conference games. Things are tough enough they think right now. For sure, the SEC will look a lot different. Remember they once played six conference games so things are constantly changing.