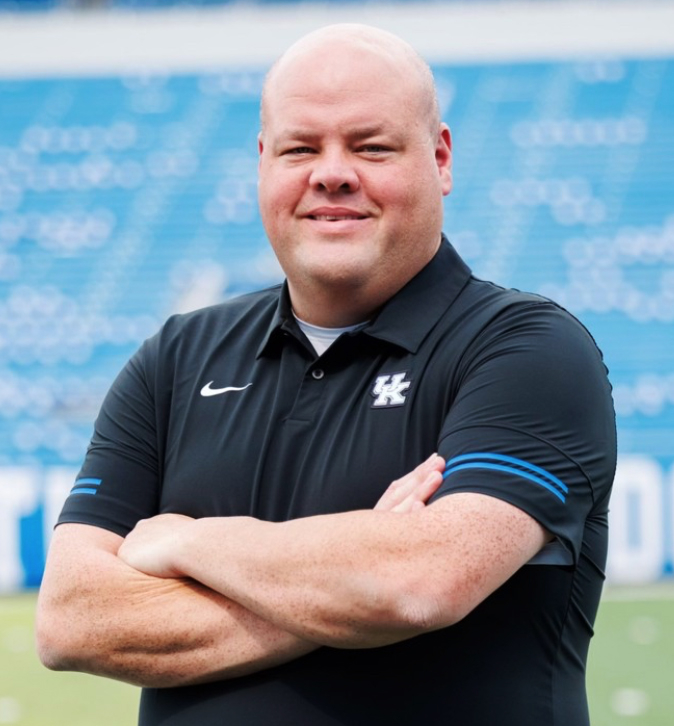 Darren Headrick from the Kentucky Radio Network gives us his insights into Saturday's SEC East match-up in Lexington. Darren is the play-by-play announcer for the Kentucky baseball and women's basketball program, and does an excellent job. My friend Darren is a great guy and we appreciate his thoughts on Saturday's Bluegrass showdown.
Talk about the Will Levis / Chris Rodriguez backfield combo.
Chris Rodriguez is built differently as a running back. Rodriguez is a straight-ahead, downhill runner. He loves contact and won't shy away from it. He is a bruiser. Will Levis has drawn praise from NFL scouts and has studied under two NFL minds in Liam Coen and, now, Rich Scangarello. Kentucky can be balanced in their pro-style system with this combo threat.
How about the outstanding job Mark Stoops has done for Kentucky, highlighted by those two 10-win seasons?
Mark Stoops has done a fantastic job changing the culture in Lexington and he has done it the hard way. His teams are always physical, fundamentally sound and he and his staff do a tremendous job developing guys. The momentum in recruiting reflects the trajectory of the program he has built.
What does Kentucky need to do to beat Georgia?
The biggest key for Kentucky will be keeping Will Levis upright, taking advantage of the home crowd. The Cats need to cash in on opportunities and limit Georgia's. Kentucky has to match Georgia's physicality from whistle to whistle. If the Cats can establish C-Rod early, look for that to open up play-action opportunities downfield.
What is your take on the Bulldogs?
Man, are they impressive! Talent across the board. Brock Bowers is a monster. Offense setting a record pace at over 500 yards a game. Defensively, to face two of the top offenses in the nation, and hold them to a combined 16 points, is incredible. Georgia looks like a team built to win it all.
The SEC is always strong, and it seems especially deep and tough this season, what is your view of the league in 2022?
If you're a fan of college football, how could you argue the entertainment value of the SEC this season? We have been treated to marquee games week after week. The depth of this conference is impressive. A lot of that you can contribute to the quality of head coaches in this league. There are no weeks off in the SEC!
Always have to ask, how will the 'Cats be on the hardwood this season?
Coach Calipari has assembled another talented roster. Perhaps the biggest recruit for Kentucky is the return of the National Player of the Year, Oscar Tschiebwe. Cason Wallace is a name to know. He is a consensus five-star prospect and has already shown his ability on both ends of the floor. The Cats have veteran experience to go with the young prospects. I expect Kentucky to vie for another conference crown and deep run in the postseason.
Do you have a score prediction for the game?
If Kentucky can establish Rodriguez on the ground and protect Levis, they'll keep this game low-scoring. Give the edge to Georgia, 28-10.