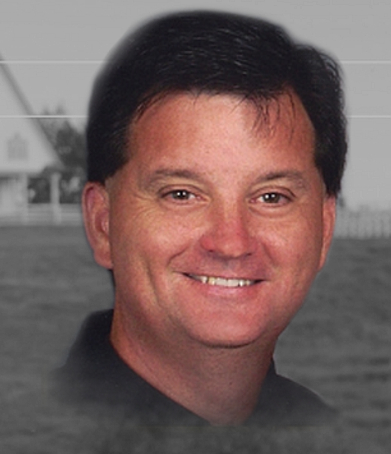 A long time contributor to Bulldawg Illustrated, Darrell Bird does an incredible job covering the Kentucky Wildcats. He is the General Manager of CatsPause.com and is the man in the know when it comes to Big Blue. Darrell once again gives us wonderful insight into the Wildcats and Saturday's enormous showdown between the hedges.
1950, 1977, 2018, do you feel these Wildcats can have that special season like those great Kentucky teams?
Absolutely. I went on record in July in our annual Cats' Pause Kentucky Football Yearbook predicting an 11-win regular season with the only loss coming Oct. 16 at Georgia. (Took a lot of abuse from Louisville fans for that.) That's not to say, UK was a cinch to win 11, it's just that Kentucky is now at a point where they have a puncher's chance in every game they play, except possibly the Dawgs. Florida was a 7.5 point favorite, that's anybody's game. Same with LSU and so on.
In your time covering Kentucky, where would the goal-line stand to clinch the win over Florida rank in terms of excitement and importance?
Beating Florida was the most important victory for coach Mark Stoops' program because it demonstrates that 2018's 10-win season was not a fluke, but a slow and steady progression up the SEC ranks. Capping with a goal-line stand like that nearly caused Kroger Field stadium to crumble under the weight of excitement and anxiousness. Stopping a team on 1st and goal is one thing, doing it seven times, it's just ridiculous.
Can you talk about the job Mark Stoops has done in Lexington?
Mark Stoops said in 2013 that he is a "meat and potatoes" guy and that it was going to be a long process with no shortcuts. He was correct on both fronts. But there are two keys here. (1) AD Mitch Barnhart didn't panic and gave Stoops the four to five years needed to rebuild a football program. (2) Stoops' ability to recruit good players to buy into the dream and not the results was the critical first step. Can't win without players, but you can't get players unless you win. It's a chicken-and-egg dilemma that Stoops conquered.
Can you talk about the tremendous facility improvements over the last few years for so many sports at Kentucky?
Again, credit AD Mitch Barnhart on following through with promises made to Stoops upon his hiring. There's no water park or rollercoaster, but the facilities don't play second fiddle to anyone. There's just one piece remaining, and Stoops is in hot pursuit of it – a new indoor facility that is for football only. The current one is narrow and has a track encircling the field.
What does Kentucky need to do to beat Georgia?
Nobody is going to beat Georgia, but I like Kentucky's chances as well as anyone. Kentucky will be lucky to score 14 points, but the Wildcats' own defense is no slouch either. Georgia is No. 1 in the nation, but that's somewhat expected. Kentucky is No. 10 in the nation and that's a stunning development that's been brewing over the last few years. If UK wins, it'll be 14-13 or something like that. Either way, Kirby Smart will know he's been in a fight.
What is your take on the Bulldogs?
Goodness gracious, what a defense. We knew it was great when they beat Clemson and then simply toyed with Vanderbilt, but to do what the Bulldogs did to Arkansas got everybody's attention, and for good reason. That's a national championship defense right there and I'm pulling for it to happen if for no other reason than it would bring a heavenly celebration from my journalistic hero Lewis Grizzard Jr., a great American.
Have to ask about Big Blue basketball, what is the outlook this season for the Wildcats?
John Calipari, at least for one season, has re-invented himself. Instead of five one-and-done freshmen, he has the most experienced roster in his 12 previous seasons. There are five returning players, four transfers and just three freshmen. Davion Mintz will be playing a fifth year and Keion Brooks is a junior. Among the transfers, Sahvir Wheeler (sorry Georgia fans) is a huge get, Davidson's Kellan Grady is a 2,000-point scorer, West Virginia's Oscar Tshiebwe is a monster and Iowa's CJ Fredrick is a deadly shooter. The rookies are led by big man Damion Collins and point guard TyTy Washington. Despite the reputation, Calipari's best teams have always been a blend of talent and experience. This one tops them all.