Neal Bradley has been the Voice of the Racers for over a quarter century, most notably calling Murray State football and basketball. He has been a part of many memorable moments for the program and offers his insights into Saturday's meeting.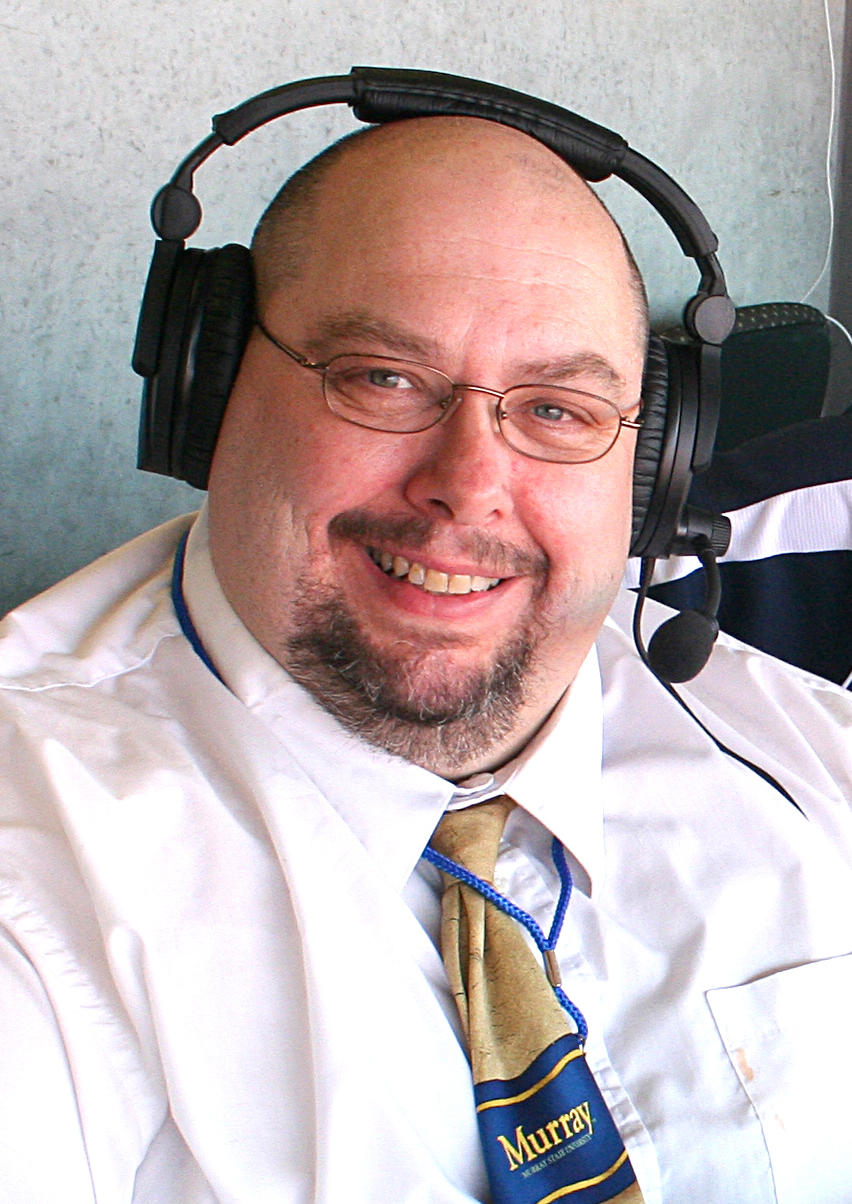 How excited is Murray State to be headed to Sanford Stadium?
FBS games are always a blast for FCS teams like the Racers. Although we draw well at our level, the experience of playing between the hedges in front of a massive crowd is an historic opportunity. It's a no-pressure-to-win game for the Racers that brings in much-needed cash to our athletic program. As always, we have a few kids who believe they should be playing in the SEC, so here is their chance to show what they can do. Plus, with 10 kids from Georgia and many others from bordering states, it will be a tremendous day of memories for those players and their families.
What are the goals for this season's Racers?
Murray State has not won an OVC championship since 2002, when they drilled a field goal as time expired to beat Tony Romo and Eastern Illinois. There have been many down seasons since, but recent loosening of recruiting restrictions at the school have given added depth to all positions resulting in a 5-6 overall record last year and 5-3 in the OVC. In fact, the Racers were 4-0 after the first four games of the OVC campaign, and rallied from a 31-0 deficit for a 40-38 miracle win over nationally-ranked Southeast Missouri. Based on last year's success, the Racers hope to contend for an OVC championship this season. That is goal one, and I believe they will do just that.
What does Murray State need to do to spring an upset?
It will take near perfect play and win the turnover battle by a lot – plus three or more, and then take advantage of those opportunities. Even then, I'm not sure it would lead to a win. I believe the team is realistic. They are preparing to win, as they always do, but this game is a different type of animal. It's not just the extra scholarships, it's the elite level of the Bulldogs best players. Yes, a win on the scoreboard would be a shocking upset. But the Racers can also win by having a great experience, avoiding key injuries, and getting the check in the bank.
Can you talk about the heritage of the great head coaches who have come through Murray State through the years?
My memories of great coaches begins with Mike Gottfried (1978-80) who led the Racers into the top five nationally and into the national playoffs for the first time in 1-AA history. Frank Beamer (1981-86) took over from there and also guided the Racers into the 1-AA playoffs, leaving for his Alma Mater after losing to Eastern Illinois in the 1-AA playoffs. Houston Nutt (1993-96) took over a program that had combined for seven wins in three seasons. By year three the Racers were rolling to an 11-0 season and the 1-AA playoffs, and the following year 10-1 and another trip to the 1-AA playoffs (only back to back 1-AA playoff runs in school history), coaching his final game at Troy, the only December football game I have ever called. Joe Panunnzio (who won the title with the Racers in 2002), went on the serve as an assistant under Nick Saban at Alabama through the end of last season.
What is your take on Georgia?
Kirby Smart recruited Racer head coach Mitch Stewart to Valdosta State. Maybe Mitch knows the secret to slowing down the Bulldogs. Haha. Seriously, even if Georgia has walk-ons at QB and in the backfield, and they don't, the offensive line would still be good enough to beat most teams in the SEC. Put Swift and Fromm behind them, and it's a lethal offense with few if any question marks. A tremendous recruiting run has the defense as loaded as any team the Racers have played, and will likely be deep enough and good enough to play in the SEC title game and play for a national championship. I'm not sure when a good year to play Georgia would have been, but this year isn't it. As Mitch Stewart said, "I'm not sure how much we are getting for playing this game, but I know it's not enough."
What are some of your fondest memories in over a quarter century as the Voice of the Racers?
In football, my fondest memory is Shane Andrus booting a 52-yard FG as time expired to give the Racers to 2002 OVC Championship. The team rushed the field, the fans tore down the south goal post and carried it across campus, dumping it on the lawn of Winslow Cafeteria. I called every game of Justin Fuente's career, which was two seasons at MSU. Had it been longer, he would own the Racer record book for quarterbacks. In 1995, the Racers were so good during their 11-0 regular season, they only trailed ONCE during the season. That was in Game 10, when a Racer defender's shoes stuck in the mud as he watched Calvin Davenport roll 61 yards with a catch and a 7-3 lead for the Tigers at Tennessee State. The Racers would rally to win 24-19 in the mud and 35 degree temperatures.
What are some changes that you would like to see in college football?
A running clock except for final two minutes of each half. Only stops for team timeouts and media timeouts. I love football, but I don't love four hour football games. Other than that, I love the game and would not change a thing.