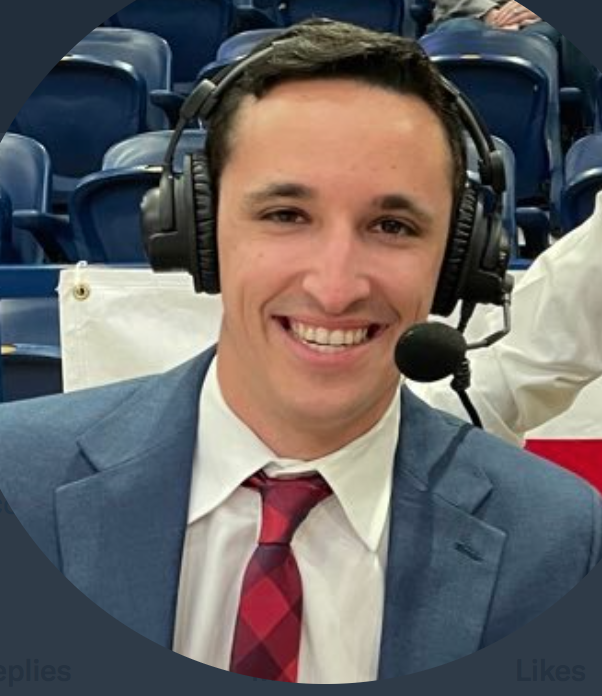 Blake Gardner is a Samford graduate and sports broadcaster from Birmingham, Alabama. He is the sideline reporter for Samford football broadcasts, as well as the play-by-play broadcaster for Samford baseball and men's basketball, as well as Birmingham Legion FC. We greatly appreciate Blake's thoughts and taking the time to lend his expertise to us at BI.
What are Samford's expectations this season?
A lot of people were unsure what to expect from Samford this year, and the consensus from most outlets put Samford picked to finish around 6th in the league, which would be a disappointment. But that win last Thursday night against a ranked Kennesaw State team has Samford fans thinking about contending for another SoCon title with the likes of Mercer, Chattanooga and ETSU.
Even though it wound up a loss, what was it like to jump on Florida last year and score 52 points in Gainesville?
It was so much fun to watch, and I think it validated a lot of feelings about just how good some of the pieces on last year's offense were. Honestly, I don't know if Montrell Washington gets drafted in the 5th round without that game. 322 all purpose yards, a kick return TD, a receiving TD and a rushing TD! I think that tape opened a lot of people's eyes to what he could be at the next level, and was another example of how you can still find next-level talent in FCS.
What are your strengths this season?
With Chris Hatcher at the helm, it's almost always going to be the explosiveness of the offense. Last year Samford had a top five offense in FCS again, and even with a new QB in JUCO transfer Michael Hiers, this year's offense looks capable of being very good as well. After two straight 3-and-outs to start the game last Thursday, Samford's offense averaged 7.7 yards per play and generated multiple plays of 20+ yards.
What would Samford need to do to pull off the win in Athens?
Well, I think it starts with that offense we were just talking about. As improved as Samford looked defensively last week, that unit is likely still going to be physically overmatched when you look at the size and depth of Georgia's offensive weapons. So can Samford string together a couple of drives that can give them some confidence early, and keep their defense from staying on the field for long stretches of time? If so, that would go a long way towards keeping this game competitive.
Are Samford's fans excited about coming to Athens?
Always. Aside from the outstanding Sanford Stadium atmosphere and all the fun things to do in Athens, a large portion of Samford's student population hails from Georgia or Tennessee, and 33 players on this year's Samford roster hail from the Peach State. So many Samford fans grew up Georgia fans, and likely still hold some allegiance to UGA, so this is one of the most popular FBS opponents Samford could play.
What is your take on Georgia?
I think Georgia has turned into the model of how a college football program can consistently compete with Alabama, Clemson, and Ohio State at the absolute pinnacle of the sport. From recruiting to facilities to coaching to alignment off the field, it's been pretty amazing to see what Kirby Smart and his staff have been able to do in terms of running down and then beating the top teams in the nation.
There has been rapid change in collegiate athletics, what are some things you would like to see done differently or altered?
I'll echo what Kirby Smart said at some point this past offseason, but there need to be some changes to the current recruiting/transfer calendar. If the top programs in the nation are complaining about the chaos of when kids can enter the portal, when coaches can be signed away, etc, then just imagine the kind of stress a program like Samford is under, who certainly doesn't have the same time or resources an SEC program does. I think most people are on-board with NIL, with the transfer portal, and other recent changes, but some guardrails in place for when players and coaches alike can and can't leave, can and can't be engaged in recruiting need to be put in place soon.