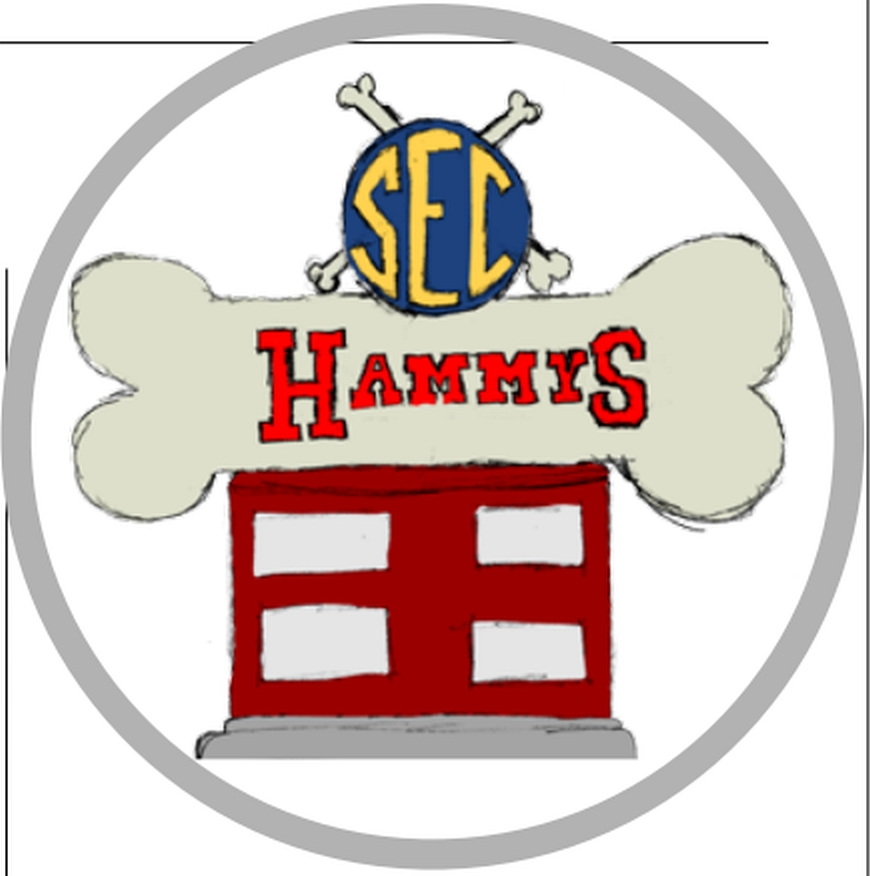 Last year, the inaugural Hammys was my intro into Bulldawg Illustrated, and since then, Cheri and Vance have been kind enough to let me continue this journey of sports writing. So without further ado, the 2nd annual SEC Hammys go to…

Best Quarterback
This award was tough to pick. There were many candidates for this award. There's Chad Kelley (Ole Miss), Joshua Dobbs (Tennessee), Jake Coker (Alabama), and Dak Prescott (Mississippi State), to name a few. Going into the season, I was thinking Prescott would win the award again, but further into the season, Mississippi State started losing and Dak struggled. Then there was Jake Coker. At the start of the season, he was not expected do to well. As the season progressed, he became a leader of the Tide's football team and his athleticism progressed. Joshua Dobbs also has the talent to be in this competition. He showed up the Dawgs in Knoxville when he led his team to a victory. And last but not least, Chad Kelley. He came to Ole Miss as a transfer and really fit in with the team from day one. He went into Tuscaloosa an underdog and came out a winner. I love Chad Kelley and this award belongs to him.
Best Running Back
As Dawg fans, we all thought Chubb would lead us all the way and win the Heisman until he suffered a devastating injury against Tennessee. After that, all eyes were on Leonard Fournette (LSU) but after the last few losses, all hopes diminished. Once again, my focus changed and I had my eyes on Alabama's Derrick Henry as he carried the Tide on his back. He also won the Heisman Trophy. Therefore, this Hammy goes to King Henry.
Best Wide Receiver
The best wide receiver in the SEC is going to have to be Malcolm Mitchell. He snags this award because of all the records he's attained this season. Hands down, he is my favorite. A close 2nd place goes to Calvin Ridley, a rising star at Alabama. I feel obligated to mention South Carolina's receiver Pharell Cooper as a contender for this award also.
Best Defensive Player
Robert Nkemdiche (Ole Miss) wins this by a landslide. Although Nkemdiche won, you will be glad to know our own Leonard Floyd is my 2nd choice.
Best Trick Play
When LSU played Florida on October 17, LSU pulled a fake field goal and they scored on the play. This play really changed the momentum of the game. The fake field goal was not only one of the deciding factors of the game, but it was executed perfectly and caught Florida off guard. LSU later pulled ahead and beat the Gators. The final score was 35-28.
Swagger Award
Like I said last year, we all know the Ducks would win but it's the SEC Hammys. There were a lot of teams in line for best uniform this season. Let me start by saying, any team with orange will not be in the competition. There were many classic jerseys in the SEC this year. In my opinion, the Rebels win it for the second year in a row. When they wear the powder blue helmets and the red jerseys, the Rebels look quite fine and that's why they win the Swagger Award again.
Heartbreaker
The injury spell takes a toll on all teams about mid-way through every football season. This year the spell was cast on UGA when we lost our star player, Nick Chubb, to three torn ligaments in his knee. He bent his knee completely backwards when he tried to save himself from falling out of bounds against Tennessee. He had to have surgery two weeks later and would be out for the season. The Dawgs went downhill from that point forward.
Football Love Connection
Laquon Treadwell (Ole Miss) had a season ending injury last year when he broke his leg. He rebounded this year, and with a new quarterback his stats soared. He leads the Rebels in receiving yards. He also has, in my opinion; the best quarterback in the SEC. It's almost impossible to cover Treadwell, much less Treadwell and Kelley together. If you can stop these two, give me a call. The chemistry earns this duo the Love Connection Award.
Newest Hero
This is a gimme. During the Georgia vs. Southern University game, Devon Gales, a SU Jaguar, suffered a career ending spinal injury.
He was paralyzed from the waist down. Despite this devastating event, his amazing attitude makes him a hero in my book. He has overcome many odds and the DAWG nation has adopted him. He was at the gala this weekend, and is truly one of my favorite people. He is Athens' newest hero. Keep him in your prayers.
Best Matchup
The game played between the Tide and the Rebels was probably the best matchup this season. Ole Miss went into this game as the underdog. Ole Miss had never beaten a top two team and had never beaten Alabama two years in a row. It was in Tuscaloosa and home field advantage in this game always matters. Right from start, the Rebels had this game under control. Ole Miss picked it off and scored on that drive. Then, a fumble occurred on a kickoff and Ole Miss got the ball back. Chad Kelley ran it in for the touchdown. Bama scored on their next drive and the game just went back and forth. The Rebels went on to win 43-37. Ole Miss then had an opportunity for a playoff spot and a shot at the SEC Championship Game. Alabama was now no longer a guaranteed contender in the playoffs. This makes for the Best Matchup.
Play of the Season
The Razorbacks went into Oxford as the underdog. They were tied with Ole Miss at 45 and heading into OT. Ole Miss scored a touchdown on their first possession of OT. Arkansas had to score to go into the second OT or they could score and go for two to win it all. Its 4th and 25 and they had to get a first down to stay in the game. Brandon Allen took the snap and had plenty of time. He threw a rocket to Hunter Henry. Henry caught it and lateralled it back. It bounced on the ground four or five times and was picked up by Alex Collins. He ran it 25 yards for the first down. The Razorbacks later scored and went for two and got it. They beat the Rebels 53-52.
Coaches Award
This hands down goes to Mark Richt. I believe everyone in the SEC agrees Coach Richt is a great man! These past 15 seasons have been an awesome ride and I can't thank Coach Richt enough for the memories! We all wish you the best of luck in the next chapter of your life. Thanks again Coach Richt!
2015 SEC Hammys, that's a wrap. The 2016 college football season can't get here soon enough. Until then . . . w.
---