Watch a fullscreen slideshow (opens in new tab)
HERE
.
These photos can be viewed, downloaded
HERE
.
The Georgia Bulldogs are just one day away from their 2019 season opener against the Vanderbilt Commodores. All week long, one could feel the excitement towards kickoff building from fans to media to the coaches and players. Junior offensive tackle Andrew Thomas put those feelings into words Wednesday afternoon after practice.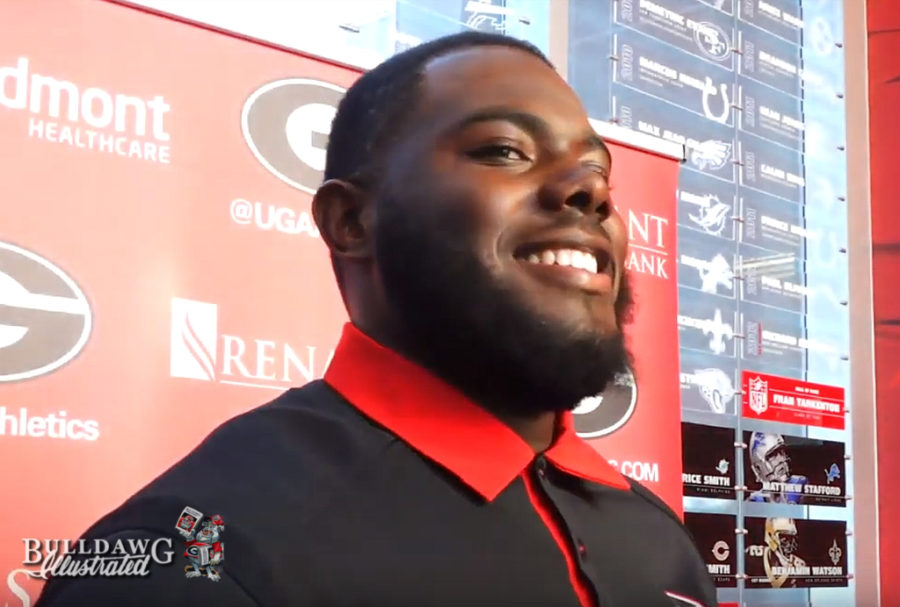 "I would say Friday when we all get on the bus and fly over there, that's when it starts to build up. I'm excited to play against somebody else," said Andrew Thomas. "We've been playing a whole bunch of red this whole camp so we're excited to see somebody else."
Well, it's Friday; so, if you feel some electricity in the air emanating from Athens, GA and making its way to Nashville, there is a good chance it would be from Thomas and the Georgia football team. That excitement and anticipation will come to fruition tomorrow (Saturday) at 7:30 p.m. EST when the Dawgs kickoff against the 'Dores in Vanderbilt Stadium. Please be aware that the television broadcast of the Georgia-Vanderbilt football game has been moved from the SEC Network to ESPN per an announcement on Thursday afternoon. Kickoff time remains 7:30 p.m. EST.
You can check out Andrew Thomas' interview from Wednesday afternoon by clicking on the below video.