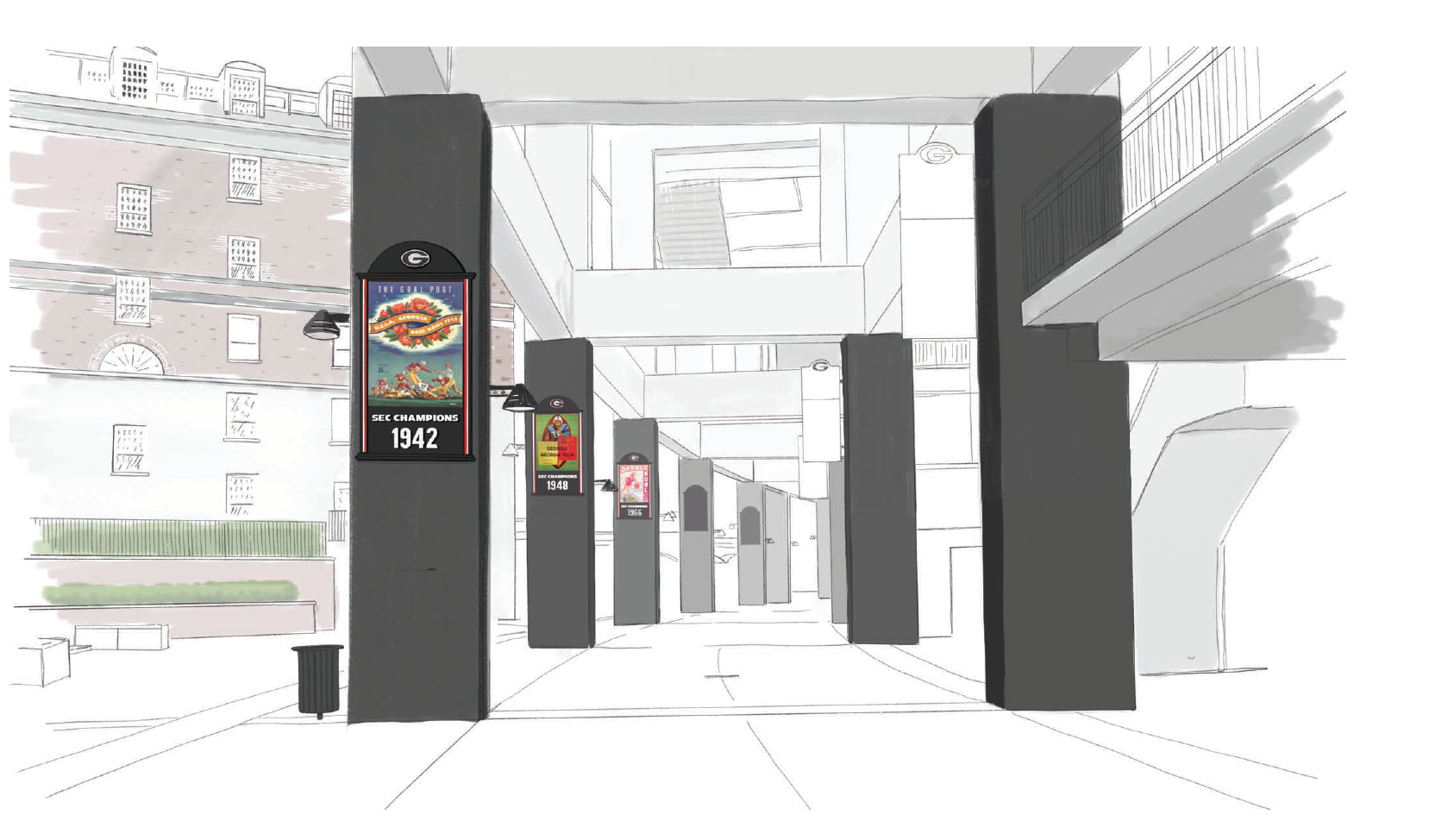 LAKE OCONEE——- Reports by University of Georgia President Jere W. Morehead, J. Reid Parker Director of Athletics Greg McGarity, and an update on current and future facilities projects highlighted the first day of the UGA Athletic Association Board of Directors annual spring meeting.
Also on the Thursday agenda was a special presentation on the UGA student-athlete experience led by Deputy Director of Academics Ted White and four student-athletes.
The overall success of the UGA athletic program this past year was a topic mentioned in Thursday reports. Eighteen of Georgia's 21 sports earned spots in postseason competition. Highlighting that success were performances by the NCAA national champion women's indoor track and field team, SEC and Rose Bowl champion and College Football Playoff runnerup football team, SEC champion, and national runner-up equestrian, and additional top-10 NCAA finishes by men's indoor track and field (third), gymnastics (seventh), women's tennis (elite eight) and men's swimming and diving (10th). Baseball, softball, and men's and women's outdoor track and field are currently in postseason NCAA competition.
"Looking across all 21 sports – fall and spring – I cannot recall in recent memory a stronger year for Georgia Athletics," said Morehead, "and the year is far from over. Teams are still competing, with championship aspirations. The tremendous success we are witnessing this year is a testament to our commitment to excellence in all of our sports."
McGarity's presentation included a summary of record-setting year-end financial reports:
*** The Magill Society, created in 2015, has generated $71 million in signed pledges from 857 donors which has provided funding for the new Payne Indoor Athletic Facility, Jack Turner Soccer Facility, new Boyd Golf Center Clubhouse, and the west end project at Sanford Stadium.
*** The Bill Harman Fund generated over  $31 million.
He also reviewed some memorable season achievements by football's run to the national championship game, national championship by the women's track and field team, SEC title by equestrian, and other high national finishes by Bulldog teams. In addition,  McGarity announced three promotions among the Bulldog staff: Ted White promoted to Deputy Director for Academics, Stephanie Ransom to Deputy Director for Business and  Finance, and Josh Brooks to Deputy Director for  Operations.
McGarity singled out the April 30 event celebrating the naming of the William Porter Payne and Porter Otis Payne Indoor Athletic Facility. Billy Payne and his family were honored by notable attendees including President Morehead, former coach and Director of Athletics Vince Dooley, CBS announcer Jim Nantz, golf hall of famer Jack Nicklaus, former Atlanta Mayor and UN Ambassador Andrew Young, current Chairman of Augusta National Fred Ridley, and UGA head football coach Kirby Smart.
Deputy Director for Operations Josh Brooks updated the Board on several facility projects including the Sanford Stadium West End Zone addition, the Boyd Golf Center, and the new video board at the Ramsey Center Gabrielsen Natatorium all of which are completed or nearing completion. Also, included were feasibility studies on the grandstand and indoor court upgrades to the Dan Magill Tennis Complex along with the construction of locker room/office complex at the UGA Equestrian center.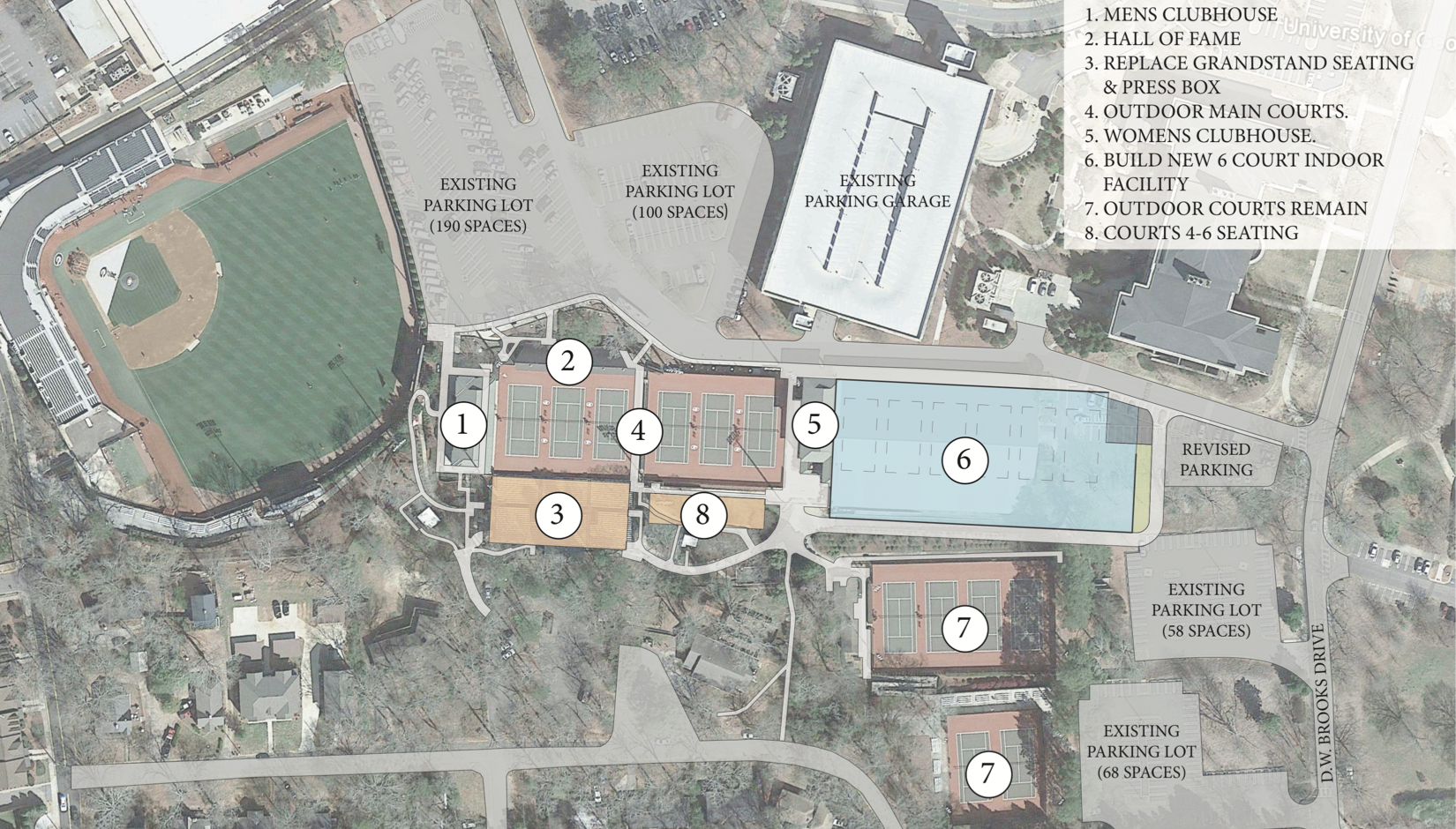 In other day-one Board action, Faculty Athletics Representative David Shipley presented the academic report.  Included in his remarks were:
***Recent NCAA post-graduate scholarships were awarded to two UGA Olympians, track star Keturah Orji and swimmer Gunnar Bentz.
***Four UGA teams earned special recognition from the NCAA for their Academic Progress Rate (APR) scores which were among the top ten percent nationally: men's basketball, women's cross country, women's golf, and volleyball.
*** The overall spring GPA for all student-athletes was 3.09, second highest in recorded history for a spring semester.
*** The highest female sports team GPA for spring was women's track and field with a 3.44 average. Highest among the men's teams was cross country with a 3.27.