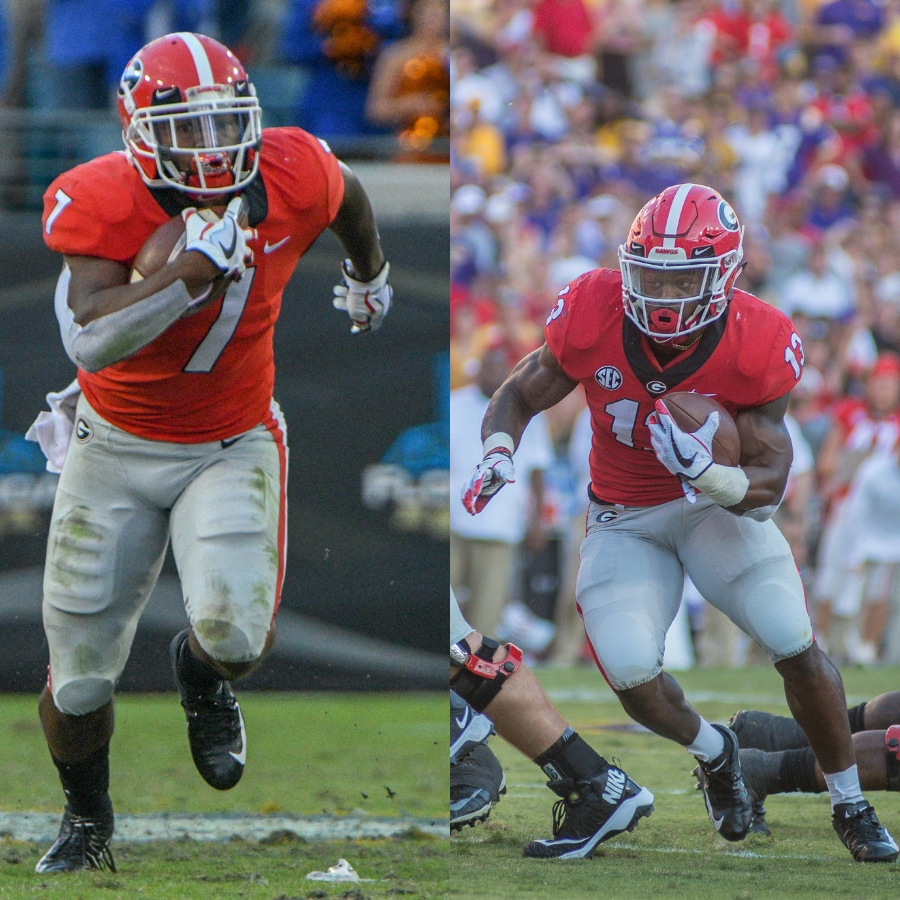 Last season for the first time in the history of Georgia Football there were two running backs with 1,000 yards. Sony Michel ran for 1,227 yards, and Nick Chubb ran for 1,345 yards.
The Bulldogs have another opportunity to do the same this season as Elijah Holyfield has 896 yards and D'Andre Swift 962 yards.
"Oh yeah. I knew we had a good offensive line coming back. I didn't know we would use so many of them in different games and shuffle them. I knew we were talented on offensive line and had good backs. So whether I thought we would have two 1,000-rushers, we're not there yet. We'll try to get there. We probably could have, but some of those games they were taken out. I don't know if they see it as a competition, I really don't. Those two guys are such team players; there's no ego in either one of them. I think more worried about the team than see each one of them do well."
The fact Georgia is in position to do this for the second straight year is a testament to the offensive line and consistent play from Jake Fromm giving them a balanced offense.
Whether or not they reach that pedestal this Saturday against Alabama, it's pretty safe to say they definitely will in the bowl game.
Nobody would have thought after losing the best backfield in Georgia's history the Bulldogs would be as productive and talented, but here Georgia is with Holyfield needing only 104 yards and Swift 38 yards to reach the 1,000-yard mark.