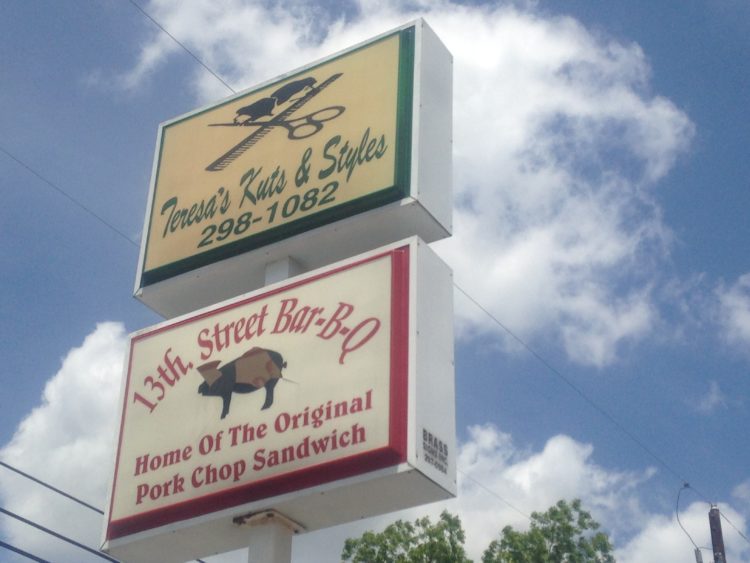 Over at our old Grit Tree site, we'd try to do barbecue restaurant reviews on Thursdays.  Life intervened this week and kept me doing the post yesterday, but here is a BBQ Thursday post on a Friday.
Recently I had the pleasure of having 13th Street Bar-B-Q in Columbus.
Well, technically, I guess we were in Phenix City.  Some buddies and I were going down to Biloxi for one of my best friends and old college roommate's bachelor party.  We had to make a slight detour in Columbus to pick someone up on the way.  On the ride down, we were searching Yelp for best BBQ places, but the guy who lived in Columbus said 13th Street Bar-B-Q was the best, and it was right on the way.
Bioxi was fun, and it was my first time stepping foot in a real casino (I don't think the Emerald Princess in Brunswick or gambling on a cruise ship counts).  Though the Beau Rivage was nice, Treasure Bay was more my speed with $5 tables.  I learned how to play craps.  I enjoyed craps for most of the weekend, until the last night when I lost all the money I said I would take to gamble with in about 20 minutes.  Remember, the house ALWAYS wins.
Anyway, back to the 'cue.  Pulling up, 13th Street looked like my kind of place. Nothing too fancy.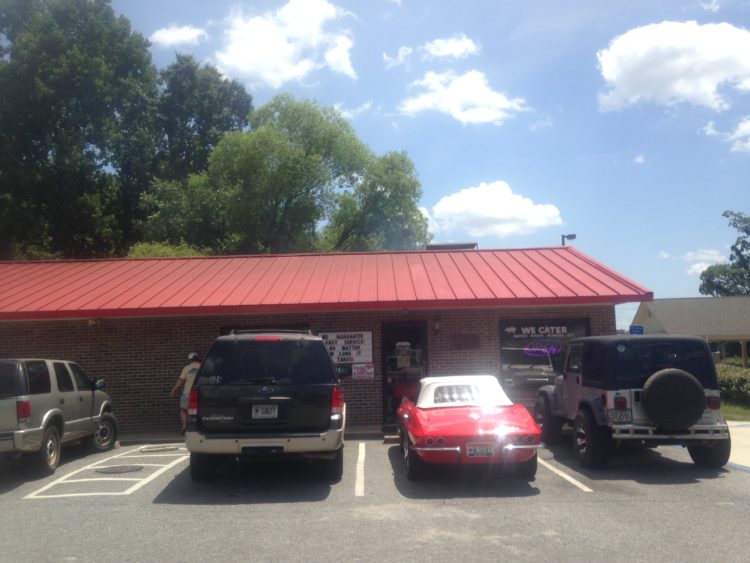 Normally, when I do a review for a place, I try to order the same thing:  pulled pork, Brunswick stew, potato salad, and sweet tea.  However, special occasions call for a deviation, and I was in a ribs mood.  So I ordered a rib plate with stew and potato salad.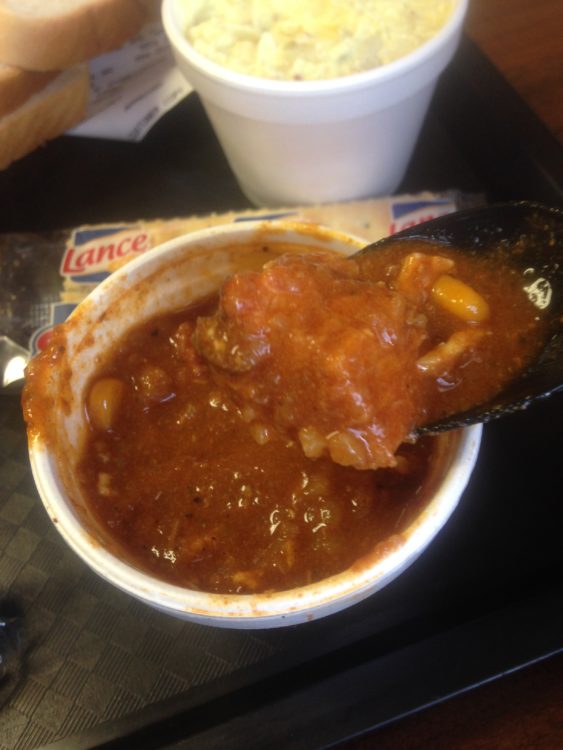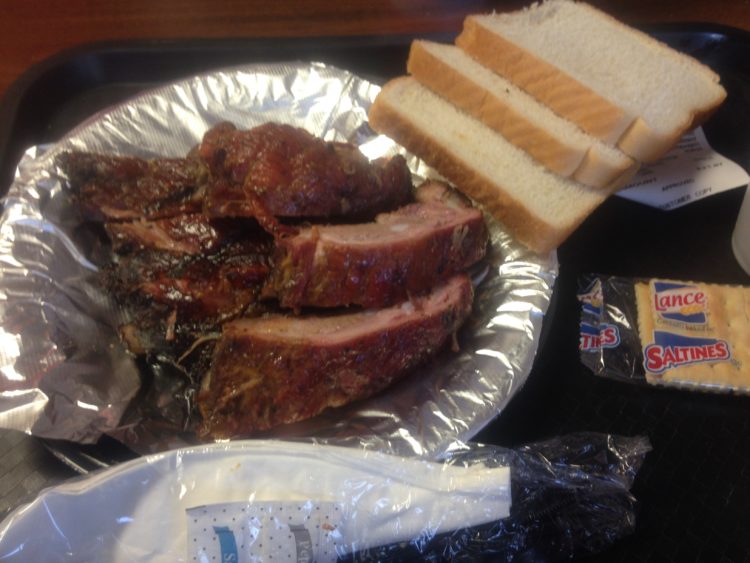 I'll start with the bad.  The potato salad was nothing special.  I mean, it was good.  But it tasted like the deli potato salad you get at the grocery store.  Just eh.
The stew was awesome.  It had big chunks of pork in it.  Not that meaty, though.  A few big chunks of meat.  But very good.
The ribs were really good.  A little on the dry side, but they had a great smokey flavor and came off the bone with ease.  Overall, good ribs and if I'm ever there again, I'll certainly get them again.  I enjoyed them very much!
There were other options on the menu to choose from.  The future bridegroom ordered the pork chop sandwich; after all, their sign said that is what they were known for.  It looked awesome.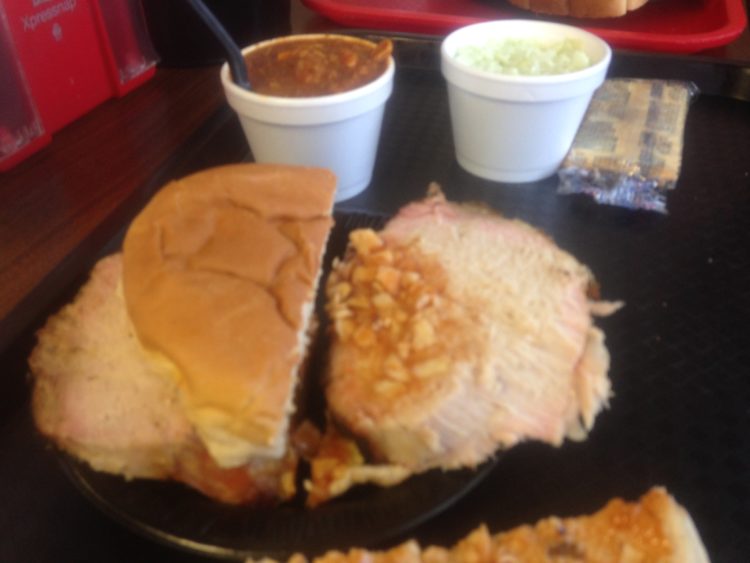 There were about ten of us eating there, and the ladies at the counter threw in a couple orders of their sausage for the table.  A plain and a spicy option, and both were delicious.
According to their cups, there are multiple locations around: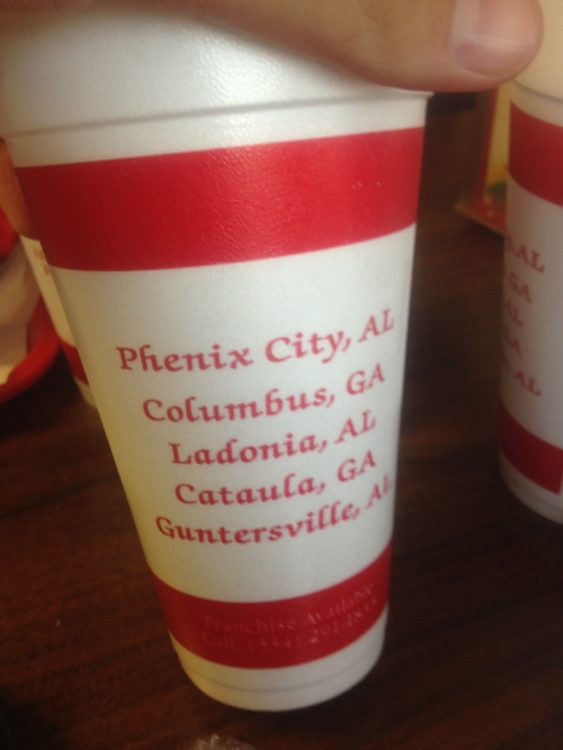 If life ever finds you at any of these aforementioned places, do yourself a favor and stop by 13th Street Bar-B-Q.  You won't leave disappointed.  I sure didn't.