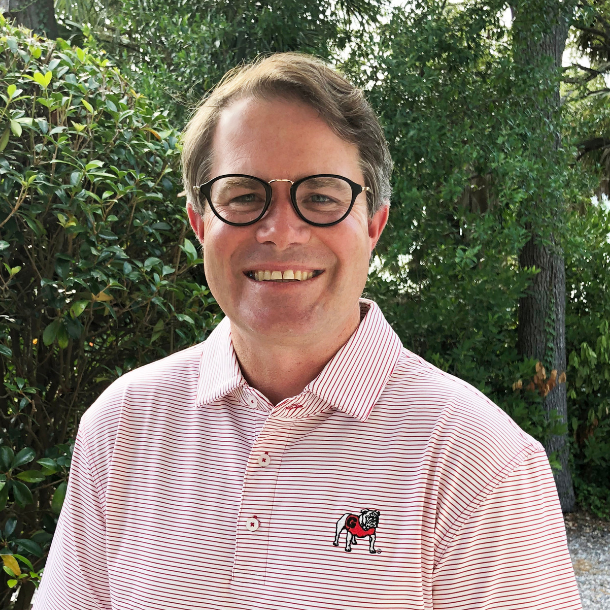 The off-week is now officially over for our No. 1 Bulldogs and their terrific fan base. Up next are the reptiles from the Sunshine State, the Florida Gators. And, oh boy, don't you just know the struggling orange and blue would love nothing more than to knock Georgia off its current perch at the top of college football.
For this reason, everyone here at Bulldawg Illustrated worked extremely hard on this Georgia-Florida issue. The 72-page issue constitutes the biggest issue we have ever produced. Big shout outs must go to our advertisers, the Georgia football program, our readers and everyone on our BI team. A magazine doesn't happen without a stellar subject matter, folks willing to support and read your content and a crazy band of writers, photographers, designers, editors and sales people willing to put in long hours to produce one of these suckers every week during the football season. All four of those boxes have been checked for almost two decades, which gives yours truly and my wife, Cheri, nothing but gratitude for the privilege of producing BI.
Ok, enough of the sappy stuff. It's "Time to Take it to the Bridge" as this issue's cover proudly displays.
The cover theme began last week when I received Jeff Dantzler's column (page 12), where he brilliantly connects the duality of the physical and philosophical aspects of bridges to the Georgia-Florida game. As JD reminds readers, the annual journey to play the Gators in Jacksonville includes the crossing of a slew of bridges. They are everywhere … from leaving St. Simons/Brunswick to entering Florida over the St. Marys River to the nine flanking TIAA Bank Stadium along the St. Johns River in Jax. JD then headily sets the bridge analogy for what this year's contest means for our team and their quest to be elite. I'll stop there and just let you enjoy his piece, which I guarantee you will.
Wanting to use this theme for our cover, I then went down the music rabbit hole of the concept of bridges, which remarkably led me to Led Zepplin via none other than James Brown. Cheri will tell you I'm totally a sound person when it comes to music. Absorbing musicians' lyrics simply doesn't happen that often for me. However, a couple days ago, I remembered the Zepplin song that ends with "where is that confounded bridge." A quick google search pulled up the funky song in question, "The Crunge" which began with Jimmy Page using the riff from several of James Brown songs, where Brown asks his band to "Take it to the Bridge."
Unfortunately, I don't have the space to fully break down what a bridge is in music. But in a nutshell, according to planetarygroup.com, "the same way a bridge is a point of departure from one side of a river to the other, the bridge of a song functions as a point of departure that usually launches towards the final portion of the song." And for the Godfather of Soul, when he asked his band to "Take it to the Bridge," it also meant is was time to get down and let JB do his thing.
In my opinion, the Georgia-Florida game has always been the start of the final portion of that year's football season. The winner typically uses the momentum of the victory to forge closer to its conference and national goals as it navigates the final regular season games in November.
So Georgia fans and our beloved team, much like James Brown … let's get down and take it to the bridge on Saturday.
This issue of BI should certainly get you ready.
First, I encourage you take an extended look at all the sports photography by BI's Greg Poole and Rob Saye. From the shots on the cover to the last ones in the very back of this issue, notice the extreme focus on every Georgia players' eyes. Without a doubt, through seven games, our guys have been locked-in both physically and mentally for every opponent. That must continue against Florida, who certainly spent their off-week trying to find any kink in the Bulldogs' armor. And while Dan Mullen's quirkiness certainly annoys everyone in the Bulldog Nation immensely, you have to tip your hat to the Gators' head coach's prowess for his creativeness for drawing up solid Xs and Os for his offense. Who can forget how his "wheel routes" to Florida running backs absolutely torched our defense last year in Jacksonville. I certainly don't!
Next up in this issue, please enjoy both our sports and social columns where all our subject manners hail from the Golden Isles.
Former Dawg and PGA golfer, Harris English was nice enough to give Hamilton Culpepper some time (pages 62, 63), despite being just a week away from participating in the recent Ryder Cup. Harris is the best. And his answers to Hammy's questions, only solidifies why he is so admired by all the communities he represents.
On the social side, interviews with St. Simons attorney Jim Benefield (page 28) and interior designer Adrienne Elsberry will certainly make you proud to be a UGA alum. Benefield's family is full of Dawgs, including his terrific dad, Dewey, who worked for Dan Magill and Loran Smith while matriculating at Georgia. Elsberry is an Athens native, now living in the Golden Isles. I love that she interned for Teen Vogue in college because, while not widely known, the magazine was always ahead of most in the publishing world.
Finally, Loran Smith says goodbye to one of St. Simons Island's most beloved men and former UGA swimming greats, Jimmy Bankston. Mr. Bankston was a great friend to my dad and my entire family. And over the last two decades, both he and his brother, Charlie have always been so encouraging towards what they enjoyed reading in Bulldawg Illustrated. And not too many people in the Golden Isles, can say they swam across the St. Simons Sound to Jekyll Island, like Mr. Bankston did. No bridge needed … Woof, Woof, Woof and R.I.P. Jimmy Bankston!
Before I go, I do have to take exception to the first part of Loran's column, where he is somewhat leaning in favor of the Georgia-Florida game going home and home, thus ending the amazing tradition of the game being played in Jacksonville.
Loran, those are fightin' words to this Golden Isles' native. For this reason, I encourage the business communities of both the Golden Isles and Jacksonville to spend the next year working with both the universities and the NCAA to allow recruiting at the neutral site game. I can't blame Coach Smart for not liking the fact that he loses what would be a massive recruiting bonanza every other year, if Georgia played the Gators in Athens. It seems pretty simple to me. Let's figure out how Kirby can recruit every year on the banks of the St. Johns River. Problem solved and one of college football's greatest tradition continues.
Alright, in the words of the man (James Brown), who also wrote Dooley's Junkyard Dogs … let's take it to the bridge and the Gators on Saturday and keep this elite 2021 season rolling. Go Dawgs!!