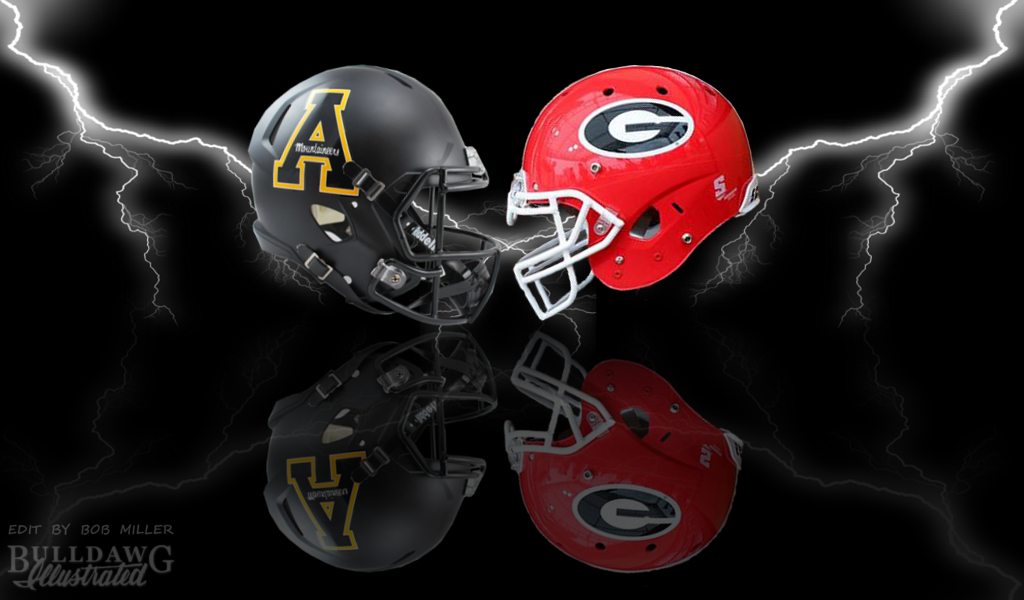 The BI staff seems to hold much of the same opinion on the outcome of the Bulldogs season opener against the Mountaineers, but there is some variability in the score predictions.



Here is the staff's predictions on the Bulldogs upcoming contest:


Greg Poole – Bulldogs win 35-14

Bob Miller – Bulldogs win 38-21

Bob says Georgia rolls in this one, and the Mountaineers add a late touchdown in "trash-time" to make it 38-21.

Murray Poole – Bulldogs win 35-17

Poole says he does not think the Mountaineers will catch the Bulldogs looking ahead to the Fighting Irish.

Chuck McConnell – Bulldogs win 30-17

Savannah Richardson – Bulldogs win 42-17

Richardson said she believes the Bulldogs will win big in front of a large crowd at night in Sanford Stadium.

I'mYourHuckleberry – Bulldogs win 38-14

Graham Groseclose – Bulldogs win 27-14

Han Vance – Bulldogs win 30-20

Michael Pope – Bulldogs win 31-17

I believe that Appalachian State will find a way to get into the endzone a couple times early but after that, the Bulldogs will shut them down for the majority of the game. I think the Bulldogs will dominate with their rushing attack and this will force the Mountaineers to load up the box, which will open up the passing game for them. I think the Bulldogs defense is very special and may even hold the Mountaineers to only 10 points, but 17 points may be more realistic.


Regardless of what the final score is, it seems the BI staff is convinced that the Bulldogs will head into South Bend, Indiana with a record of 1-0.




---
Recent Articles by Michael Pope


[pt_view id="b8629e37y8″]