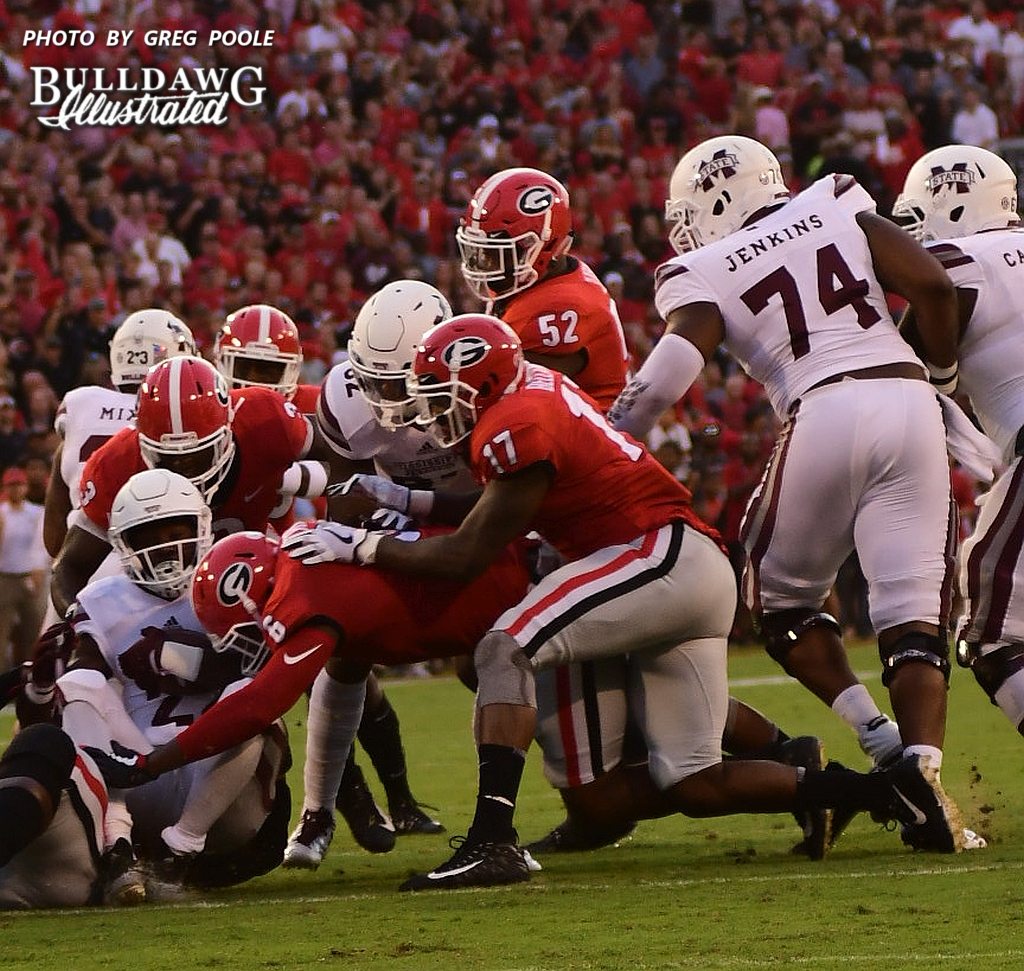 Regular old anxiety and negativity from losing has been replaced with anxiety and negativity about a broken system. I'm getting too caught up in it, I know. Got way too wrapped up in the negative prospects of a stupid two-round play-in called a play…off, formed to replace the even more terrible old BCS. Been off it saying "bad idea" on the record since its inception. Why just one extra game? Why?

Maybe they should have just dropped the "C" and gone with BS, because even today at this stage of supposed advancement, we can have no true unequivocal, undisputed settled on the field champ like every other sport in the world including smaller college football. UCF may be the best football team in the country, folks, and we can never know otherwise. Any argument against CFP expansion is flaccid, at best. The Big 12, Big 10, ACC, SEC, and Pac-12 are the Power 5, but not powerful enough that their champions make the real postseason. Notre Dame, who plays the team on the nation's longest winning streak, Miami, is in easily the best position in this "system" (old dudes in a room decide), by staying out of any conference and therefore being able to schedule marquee games at will, with no league worries.
I have league worries, right now, too. The number one college football team in America travels to the rural plains of the Alabama-Georgia border Saturday for the annual renewal of the Deep South's Oldest Rivalry.
AUBURN stands for Alabama Usually Beats Us Red Necks. We too usually beat them. In fact, of the last eleven football meetings, the University of Georgia has handled old Aubie nine times. When the league talked of taking the series away, ever the helpful optimists, the fine folks leading the nation's oldest public university stepped up and said, we can let them have an extra home game to keep the rivalry intact. We got nothing in return, of course.
Remember that game? It was the Prayer at Jordan-Hare (pronounced Jer-Dan-Hair). The play where a current Auburn safety and another UGA guy who transferred to Louisville with Richt's rude boy Todd Grantham (who has since moved on to Miss State), both went for personal glory and gained instead ignominy by not knocking it down. It was a horrible pass by a once-Georgia defensive back who was playing QB for AU-Barn; the ball popped into the hands of a below average SEC receiver who was at the time intending to lose. He just couldn't. Then fell Bama on some other War Eagle magic in the Jungle. Then fell the SEC to FSU, and the league has never been the same.
Another time, they had the better team. It was one of only two total career losses our beloved Aaron Murray ever had to: Auburn, Florida, Tech and Tennessee. Cam was ineligible. Well, his dad was. Today they would be. Great guy, though, that $CAM. Prettiest little halfway house on the plains, they should call it. Although does any tree really deserve to die, when it is such a part of the culture of higher education. Speaking of bad people, Spurrier once said of a fire at the Auburn library, all the books hadn't been colored in yet. Almost half the Auburn people got the joke.
This game is no joke! We have played Auburn in three other Top Ten match-ups ever and are 0-3.
We were tested a bit by South Carolina Saturday in the Classic City. Winning by two touchdowns and holding an opponent to ten points used to feel like a much bigger accomplishment. We have yielded so little. Given: 10, 19, 14, 3, 0, 14, 28, 7, 10. That's remarkable defensive production, and Roquan Smith is creeping up into best ever consideration. I call him "The Human Missile", and he gets his smoking mad running mate back this week. Natrez Patrick is a force when he is on the field. Big Trent was the number one defensive recruit for good reason, too. Those three led the team in tackles last year, and they are back. Together again with a host of hungry friends.
(#10) Auburn lost Montravius "Monster" Adams and stud Carl Lawson to the pros, but they have replaced those guys with more speed and depth, yielding just: 7, 14, 10, 14, 10, 23, 27, 20, 27. The difference there is not as noticeable as in the loss column, where the Tigers fell twice. Defending National Champion Clemson got an unbelievable eleven sacks against them and won 14-6, at home, over a quarterback Auburn coach Gus Malzahn called "talented but inexperienced", in his first road start since transferring from Baylor (where he was just 2-1 as a starter). Then, LSU came out and temporarily saved their season at home. Orgeron was a bad hire, but he got them up for a half at Death Valley and they rallied and won, after it looked pretty bad early. So two losses. Tigers beat Tigers, Tigers beat Tigers. Ah, college football. I take it back…You really are by far and away the best.
Auburn has scored at a record clip over their first six SEC games, which is horrible news when you consider the amount of money that has changed hands. Even Cam couldn't do what they have done: 51, 49, 44, 23, 52, 42. Those are huge numbers, folks, and the only low mark is where they had the bad second half on the Bayou, scoring one less than we did over four quarters at home Saturday.
In fact, we are coming off our second-lowest scoring output of the entire season and only non-blowout in SEC play. Which is good and bad. See because we are so good compared to our competition, we have not been tested since Jake Fromm's first career start. We aren't tried and true. We are an untested number one, who survived one big game. We were fairly fortunate to win 20-19 at now-third ranked Notre Dame. Any time you win by one, that is so. Vegas gave us the ever-slight nod since it is so foolish historically to favor a two-loss team playing one that is 9-0, but ESPN's FPI sees us having just a 49% chance to win this game. That's basically no respect for our team.
Will we get to Jarrett Stidham like Clemson did? Our seniors outside are running out of time to move further up the NFL draft boards. Georgia was actually last in the SEC in sacks entering the Cocktail Party with just ten, though we put five on the team formerly known as the Gators there and had a couple more against the Chickens. Fromm leads all SEC starters in QB rating and yards per attempt (9.7) still, but Stidham has only three less completions than Fromm has attempts. Gus's junk offense is throwing more than usual but prefers to run in multiplicity. Staying on assignment and ignoring all the bells and whistles and then tackling well is key to defeating his offense. We did well at it with basically our same personnel last year, but they were pretty nicked up at the time.
Power runner Kam Pettway was leading the SEC in rushing entering last year's contest and couldn't do anything, and he has just 305 yards this injury-plagued season. The load has fallen to stellar back Kerryon Johnson, handily leading the SEC in yards per game since missing action early. He finally passed workman Nick Chubb (868 to 867) in total yardage last week, after fairly clearly outplaying him routinely. Snell Jr. at Kentucky is the overall leading rusher in the SEC now, by the way. We have Sony. We have the young guys. They can't match them. Our stable is better than their lead horse, and unless he somehow pulls the cart to victory through a wall of nasty Georgia mercenaries gunning for the CFP now, it looks to me like the only real shot Auburn has is coming up with some big passes. If we have fully shored up the first-half Mizzou mess, it won't be enough. Georgia should win again.
They have played one CFP contender (Clemson) and two somewhat decent teams (LSU, Miss State) and are 1-2 in those games. We are 9-0 and have the world in front of us. Time for action. 3:30 CBS so you know the nation is watching this game. Big players make the big plays in big games. Even Cam is smart enough to know that.
---
Recent Articles by Han Vance


[pt_view id="9a9402f8n5″]