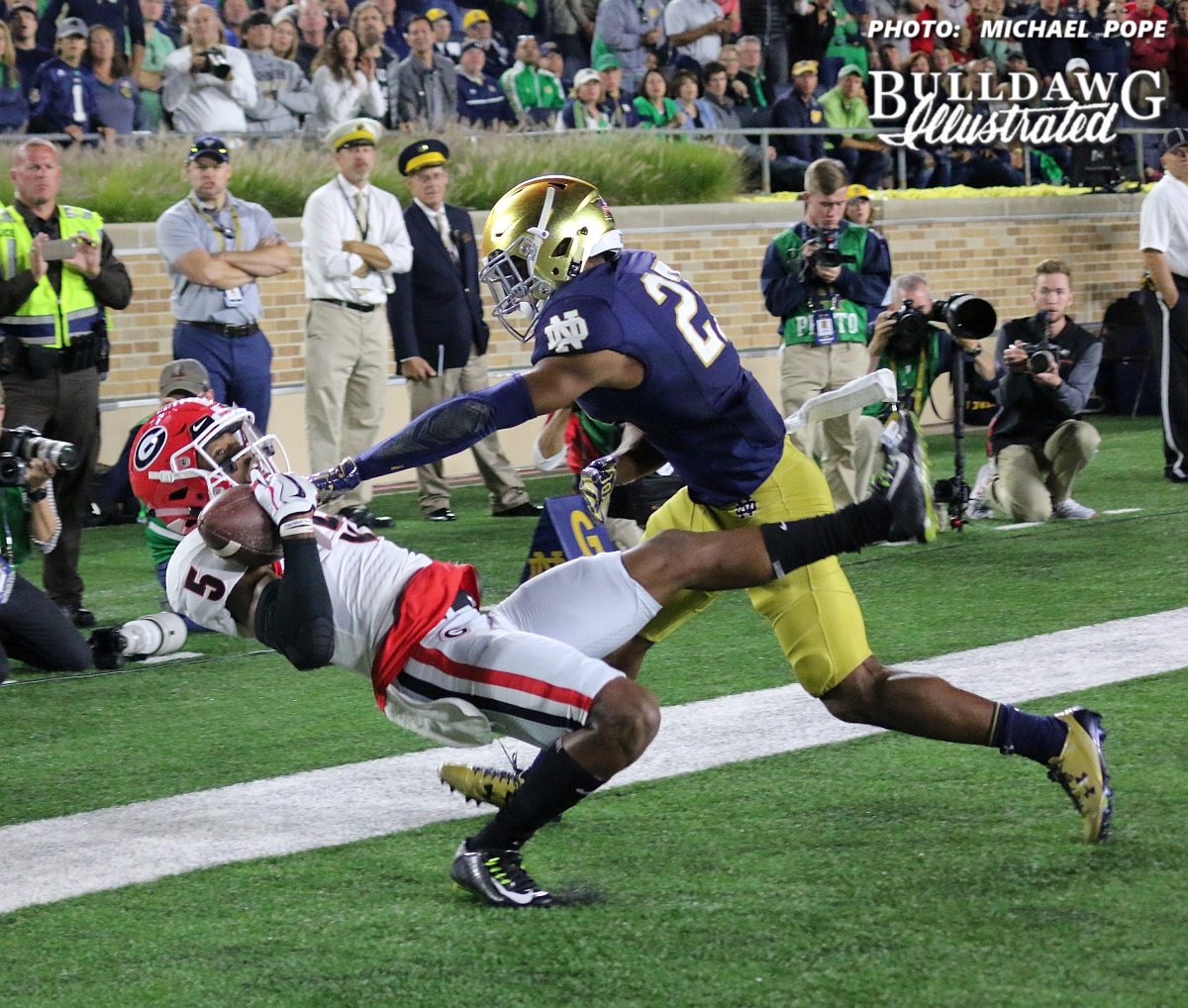 Han Vance reporting from Athens: Historically, and I'm not going way back into any ancient times here, so much as talking recent American college football history, Georgia's ultimate success has been based on the outcome of close key games.


Lots of near losses turned into wins in the Donnan and Richt eras, as examples. Lose those tight games and their hot seats would certainly have boiled hotter, sooner.


In Kirby's first season, Georgia played in the most by-scoring-margin close games of any major football program in the land. Too many close games almost always equals losses, and losing five games and winning eight when you play two to three cupcakes per annum is not what any of us are satisfied with at Georgia.


Remarkably Georgia played in only three close games this past football season, two of them were the last two games. While the Rose Bowl was less a close game than a wild tale of two halves and two O.T.s, surely any overtime game must be considered close in the grand scheme of things.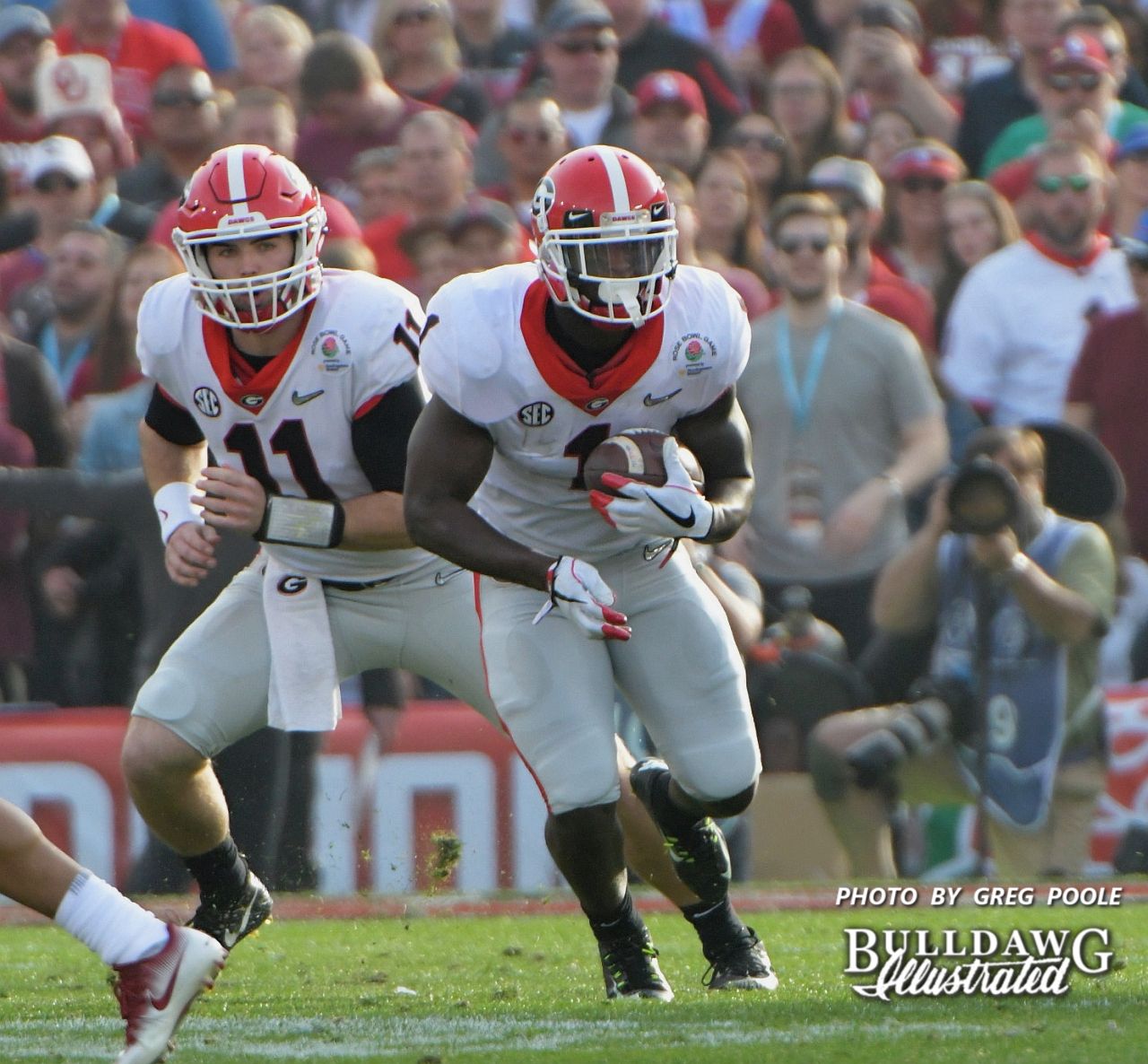 And I was challenged to write a complete, sad story in three words recently and crafted this Hemingwayesque gem: Overtime in Atlanta.


Elation in Pasadena. More Fitzgeraldian, right.


I love sunshine Cali good vibes and like double overtime better, apparently. Oh sure, for the record, I agree that the current college overtime system where you start in the red zone and are compelled too often to kick field goals just to try and tie and prolong the game, is basically garbage. It's better than ties.


It's the system we have, and we did exactly what you'd expect of a team entering into that type of 50-50 coin-flip of a scenario in two games in a row, that we should have won. Leaving it up to fate and that bitter wheel of Fortuna. We were quite fortunate to put up a field goal and then stop the Heisman from converting a touchdown, out west. They kicked on fourth-and-a-foot. We came up heads in California and landed on our pretty tails in the great state of Georgia.


Notre Dame was Fromm's first career start and the only close, throughout, game of the whole, long football season. We pulled one out 20-19. But did we have the type of resolve forged by fire from tough battles to persevere and win the national championship? Seems not.


We opened both overtime games with the ball and just field goals. When Bama botched the would-be winning kick and gifted us overtime after we blew our lead, we kicked a field goal. We let the Bama game get away from us!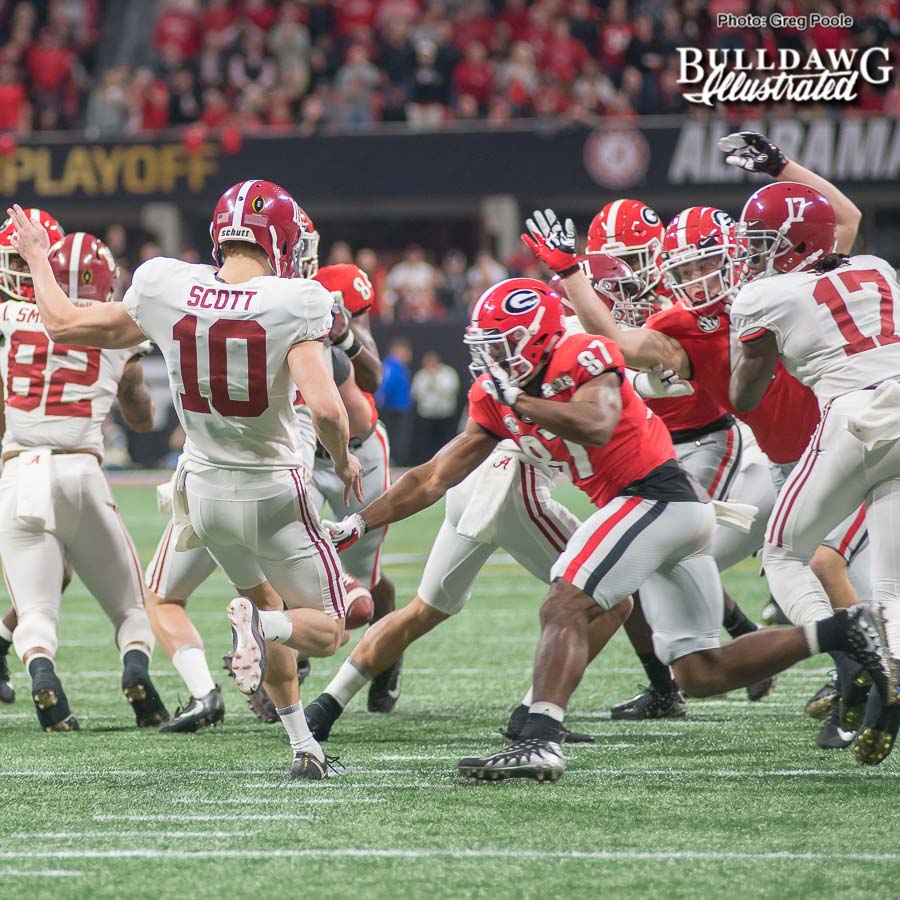 We had not been in a similar at all type of game since Notre Dame. As a program, they'd been through the fires of Clemson-Bama I II III. They'd been in recent slug outs with Auburn, LSU and Miss State. We had beaten Notre Dame, killed everybody else and been blown out at Auburn.


We were 2-1 in close games, 1-1 in overtime games. It, in the end, wasn't good enough. This was the modern-day equivalent to 1982; this is what close feels like.


Why am I still talking about last year? Because Kirby was: he wished aloud he could trade his number one recruiting class for last year's number one at the end.


I will talk the stellar recruiting class tomorrow. It still hurts to be here today.


Expect to be in many more close games in future years, because that is the norm in sports. Fortified from winning these tight contests, losing a few too, the program can continue to ascend, making us all proud to be Georgia Bulldogs.


We truly bleed red…and black. GO DAWGS!
---
Recent Articles by Han Vance
[pt_view id="9a9402f8n5″]