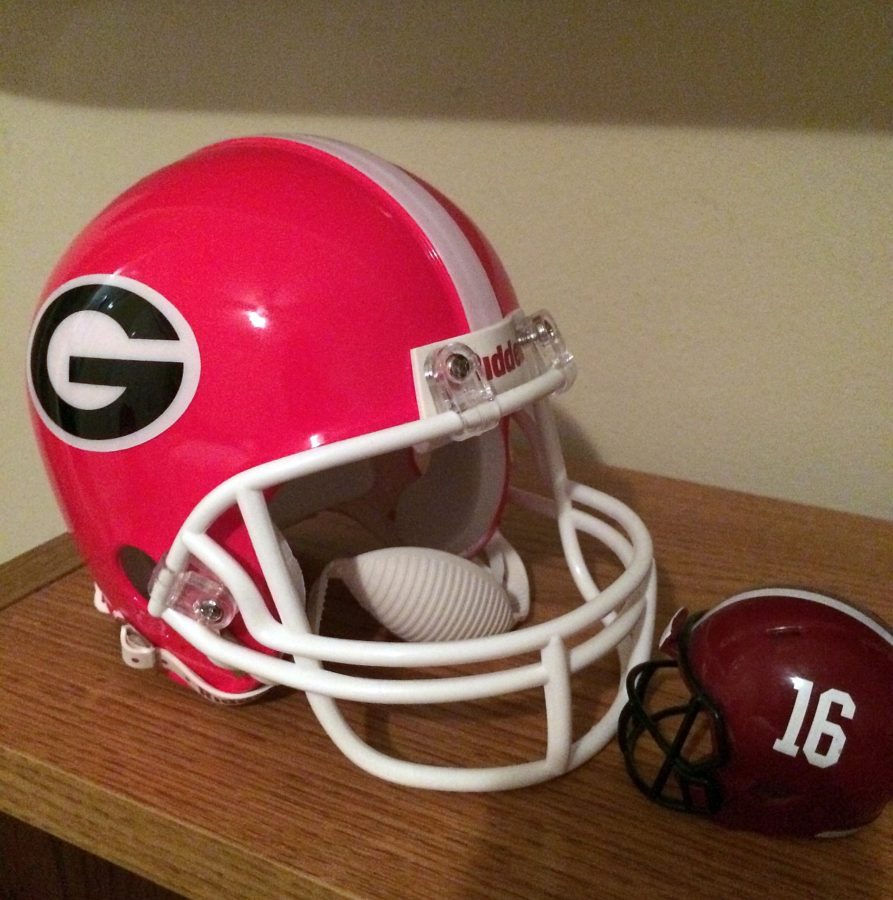 Kirby said that the momentum first turned when the fans packed the house for G-Day. It turned again late in a tumultuous 8-5 season, with the return of key contributors who could have gone pro early. We went 4-1 to close out the 2016 campaign, including the Liberty Bowl win. We've again gone 4-1 to close out this 2017 campaign, including the Rose Bowl win. But that first Kirby team was coming off a total midseason meltdown, and this second campaign was for a team of destiny. The SEC Champions. The Rose Bowl of the CFP Champions. The team playing in Atlanta for it all. Our Natty Dawgs!

One team beat us this year. We rematched and blew that team out, in Atlanta. Two teams threw on us successfully in first halves this season, and we put 50+ on the board on both, yielding little to either in second half action. Oklahoma went 1-10 on 3rd downs in the second half and two overtimes. Previously mighty Auburn scored seven total. This is how a team of destiny performs, folks. 15-0 was improbable, perhaps impossible. 14-1 doable.
Other Georgia teams come immediately to mind when I think of this team: the 1982 team that came a play from the national championship, losing the final to Penn State after an undefeated perfect season. The undefeated 1980 national champs. The 2012 team that was four yards short of glory in Atlanta. The 2002 team that went 13-1 and won the SEC but was left out prior to the creation of the college football playoff. We've been a very good program since 2002, with several high peaks near the mountaintop. Is this our year…
Kirby has finally matched that great 2nd year Mark Richt-coached team by winning in The Granddaddy of Them All – I was there. At 13-1 this year, he's still a half-game behind Richt in the two-year record to start a coaching career (8-4 in 2001), and what better way to pass him than by beating his other old boss, in the state of Georgia. Kirby coached the running backs in Richt's only other SEC title, in 2005. Then, Nick Saban nabbed him. They won big.
Bama recognizes 16 Nattys (including split and disputed titles) and Saban can match Bear Bryant for total titles by winning his sixth Monday. Alabama could win a full fifty percent for a decade already in nine tries, five-of-nine national titles. Won't happen if the better, more complete, more mature team plays to our full potential. GO DAWGS!
When Georgia settled for a field goal in the first overtime in Pasadena, Sony could be seen telling Chubb something to the effect that they may have blown their chance. Roquan and friends held firm, forcing a field goal, though. The ball shifted right back to the cocksure "Bake" and Oklahoma, who basically choked. Behind the play calling of their 34-year-old head coach, OU went ultraconservative in the overtimes, throwing no passes of distance, except a nullified interception when Ledbetter had jumped offsides…And the TV man said in Los Angeles, "Sony Michel will send the Dawgs home to the championship game." I heard it days later on the replay. GEORGIA is our home.
I will say it again: GO DAWGS!!!
---
Recent Articles by Han Vance
[pt_view id="9a9402f8n5″]